"Things will get better despite our efforts to improve them."

– Will Rogers, Entertainer/Humorist
Buenos Aires – The new edition of Viñas, Bodegas & Vinos was released this week. Long time readers will possibly remember my review of last year's edition and the launch event. Things changed quite a bit this year. First, and of course from my point of view, the most important was that I got to be one of the catadores, or tasters, who reviewed the wines for the 2007 edition. Second, due to a combination of various logistical and financial issues, the book was changed radically. To begin with, it was, midstream, cut to an Argentina only edition, rather than a survey of the wines of all of South America – not necessarily a bad thing, even if a narrower focus. The book was also released in Spanish only – the previous editions were side-by-side columns in Spanish and English. I was looking forward to participating in the English side of the book – while past translations were "correct", one of the things the editor had wanted to do was give the English a bit more "flow", something he (and I) had hoped I could bring to the prose. Obviously, this means the book is much smaller (and less expensive, by about half) than previous editions, and, of course, the book has lost a huge potential market from folks with an interest in South American wine who want something more comprehensive, and in English. For those who do read Spanish, it provides a nice update on the new vintage, as well as some bodegas that were not included in the previous edition – but I'd use it as an adjunct to the 2006 edition, which has far more information. The other thing, is that the selection of "best wines" from this year were scooped up and also appear in a second book – an agenda, or datebook – with each of the wines gracing, along with quotes from individual panel members (including myself), one week of the year. It's a cute idea – a nice gift for the Spanish speaking wine aficionado, and it's well designed and laid out.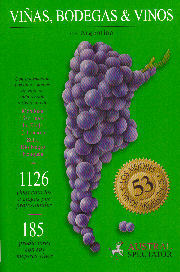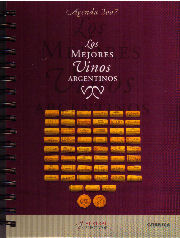 The launch event was much smaller, and was held at the Escuela Argentina de Sommeliers. This year the tasting was limited to just the wines that were selected as the top wines of the year. I tasted through most of them, this time knowing what they were (the tastings were all blind tastings, and in addition, we did not find out what we'd tasted at the end of the day). I'd single out a few that I thought really stood out at the launch party:
Trapiche Origen Torrontés 2005
Chakana Cabernet Sauvignon Reserva 2004
Carinae Prestige 2004 – Malbec, Cabernet, Syrah blend
Finca El Zorzal Patrón Santiago Gran Reserva 2002 – Malbec, Cabernet blend