"Prohibition goes beyond the bounds of reason in that it attempts to control a man's appetite by legislation and makes crimes out of things that are not crimes."

– Abraham Lincoln, 16th President of the U.S.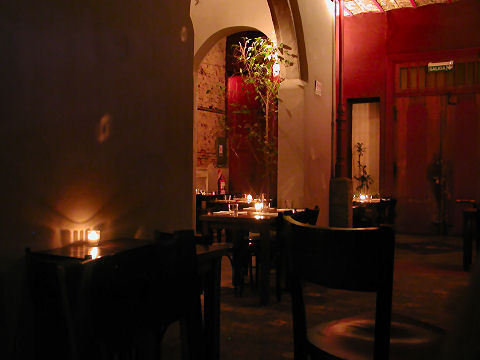 Buenos Aires – A speakeasy implies an illegally run, underground, secretive drinking spot, where often more went on in the world of gambling, prostitution, and what not. On that basis, Ocho7ocho, Thames 878 in Palermo, is not really a speakeasy. It would be hard to even claim it as a secret anymore since it's one of the most popular drinking spots in town on many a night. There was a time, when it opened a couple of years ago, that was different – they really did seem to want to keep it a secret. All that remains of that is not having a sign or the address on the outside of the building… just a bare fronted edifice with "a guy" standing out front – and often, as the night wears on, a uniformed cop, just to make sure there are no problems for or with the folks entering or leaving.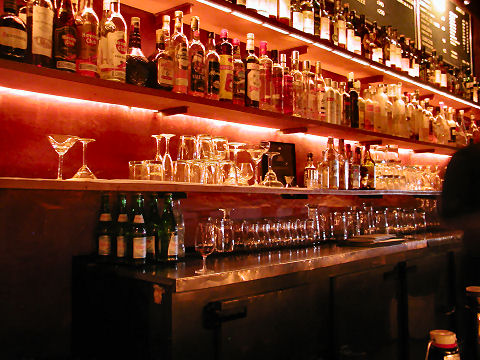 The place attracts a more upscale crowd, generally ranging from their late 20s to late 40s – it's not a cheap spot to drink – cocktails run from around AR$25 to over AR$50, depending on what you order (which is fairly typical in nicer bars these days) – there's bottle service available for groups, at a hefty markup as well. There's a well thought out wine list, and a short but quite good selection of wines by the glass. For those who smoke, there's a separate smoking room in the back, where cigars are available as well – it's in some ways a nicer, more tranquil room, but you have to contend with smoke while you eat – entrance to that room is by invitation of the owners only, others get to smoke outside.
The food, in contrast to the drinks, is very reasonably priced, with appetizers running in the teens and main courses running in the mid-20s to low 30s. And the food, while neither elegant nor fancy, is remarkably good, nicely presented bar food and a bit more – including what's become one of my favorites in our long running hamburguesa wars – a barbecued lamb burger with caramelized onions and brie. Henry, who normally is carnivorous as they come, decided the other night to try out their springrolls of tofu and vegetables in chili sauce – a surprise since he usually pronounces tofu as inedible – and he ate every last crumb, declaring it absolutely delicious!
We were so ravenous the other night that I forgot to take photos of the food until after we were done….