"A cheerful heart is good medicine, but a crushed spirit dries up the bones.

– Proverbs 17:22
If there's one thing the Chinese have on us westerners when it comes to naming restaurants it is that they are unflaggingly positive. The names invoke fortune and spirit, caring and beauty. Not that I knew what the restaurant we found ourselves in was called in English until after getting back home and consulting my old textbooks, but how can a place called Cheerful Heart Restaurant (or, possibly, Open Heart Restaurant), fail?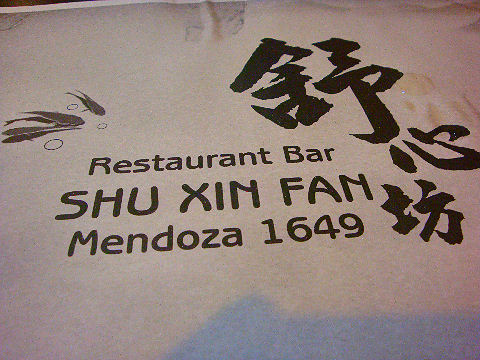 The place, about as drab as they come in metal chair, fake wood table, brightly lit, lacking in decor style, is down at the end of one of the little galerias in Chinatown, at Mendoza 1649, is called
Shu Xin Fan
(don't confuse it with the other small restaurant along the left side, which we haven't yet tried). I've actually noticed it in the past, but how many places that fit that description are worth walking the 30 meters down the galeria to get to? This one is. The menu has little out of the ordinary, some great
menu ejecutivo
options for those who want to truly dine on the cheap – 25-35 pesos for a two course lunch with beverage; but it does offer an array of dishes listed as
picante
– always suspect here in the city where that term tends to mean that the chef once looked at a dried chili and three peppercorns before washing his hands of the whole idea. 
[Closed]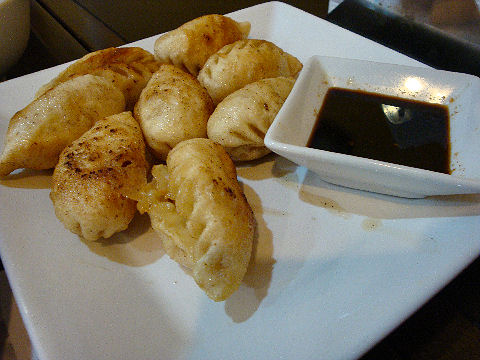 Food will likely not arrive in any particular order, so if you're thinking appetizers of fried dumplings as we were, don't count on it – we did specify, but they still arrived a good five minutes after the two main courses. Unlike the usual potsticker style, these are deep fried puffs filled with a flavorful, well seasoned pork and vegetable mix, and certainly arrive in the top trio of Chinese dumplings I've had here in town.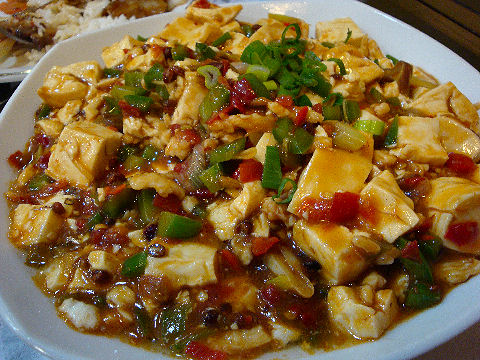 A plate of
ma po tofu
, glistening with chilies, actually caused us to break a sweat. Studded with little bits of ground chicken, keep in mind that despite being listed as one of their several tofu specialties, it isn't vegetarian – whether you can ask for it to be so, I don't know. The flavors were nicely balanced, even with the heat we were able to clearly taste the individual elements.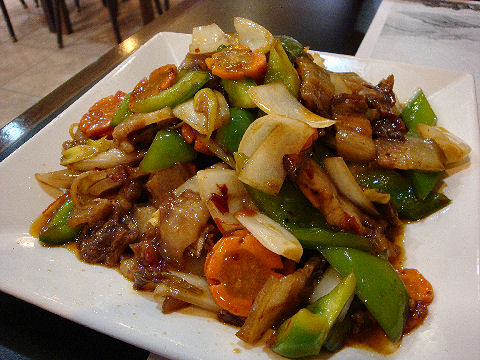 Listed as a spicy stir fry of bacon (
panceta salteada picante
), this is not the same as the
panceta salteada
on the menu ejecutivo, unfortunately, because that would be an award winning blue plate special. Not so much bacon as thinly sliced, smoked pork belly, sauteed with vegetables, a bit of chilies and a deliciously smoky sauce. Not the sweat inducing heat of the tofu dish, but a decent kick to it all the same and I'm sure you could get them to up the ante – though truthfully, it's so good there's no reason to.
And, they have a selection of iced teas on the menu – we went for the red and the pumpkin, yes, pumpkin, teas, both great choices, though I have to admit to leaning more towards the former. All told for one appetizer, two main courses, two bowls of rice, four iced teas, the damages came to 101 pesos, not bad at all, and despite the lack of ambiance, this may just become my new favorite spot for lunch in Barrio Chino. See you there!