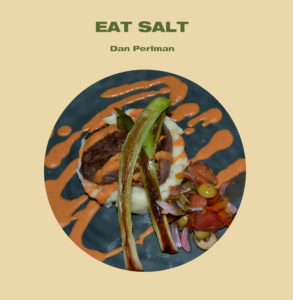 Mixed good and bad news on our new cookbook, Eat Salt.
First the bad – it turns out that Amazon's print-on-demand service, CreateSpace, doesn't offer the kind of paper the book was specified to be printed on, 80# glossy stock, the best they can do is a 60# smooth, but not glossy stock, and what they've actually been printing the book on was 55# paperback paper. So a few people who ordered from Amazon that I knew, let me know that the book wasn't up to snuff. Lots of back and forth with CreateSpace, Amazon Help, and the publisher, and the end result is that despite them being very nice and responsive about it all, I've pulled distribution from Amazon.
While I'd love to have the book get more global exposure through Amazon's distribution channels, this isn't my primary source of income and I'm more concerned with the quality of the product. It's unfortunate, but at least for the moment, Amazon isn't an option unless/until they offer the type of paper that the book should be printed on. It'll probably stay on their listings for a short time, and may even stay permanently, just listed as "out of stock". But the upshot is, I can't recommend ordering this particular book from them right now. My other books, absolutely, they're not photo books on glossy paper, so standard book paper is just fine.
As a note, if you did order from them and got one of the lower quality ones on plain paper, go ahead and give a shot at returning the book to Amazon citing the quality difference from expectations – there's no guarantee that they'll go for it, but why not try? I've asked the CreateSpace folk to honor those requests, but they didn't give me a definitive answer, only asking me if I knew how many copies we were talking about – you'd think they'd have that info at their fingertips, no?
Now, the good news – cutting out the need for a middleman to make a profit, the price on the book direct from the publisher is lower than Amazon was selling it for. So you can now get the book for $46 instead of $50, direct (click on the button below the photo above). Plus, there are a lot of end of year discounts popping up direct from the publisher, I'm posting them daily on my author page on Facebook – take advantage! The discounts apply to the other books too, which can also be ordered from my page on the publisher's site.