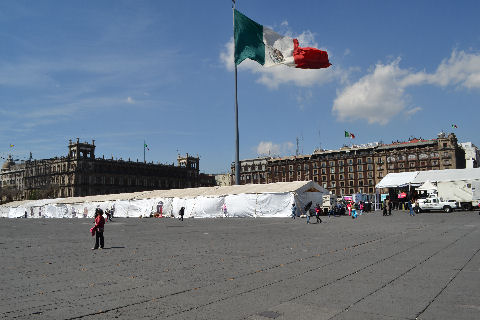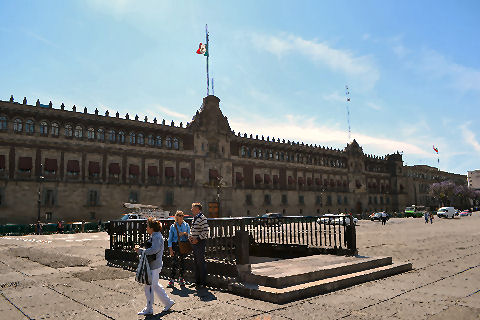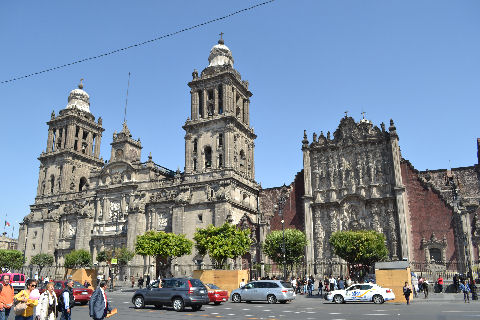 Let's get some of the obligatory touristy stuff out of the way with. I hopped a subway to the Zócalo, the central plaza. While the buildings are what I remember from 30 years ago, I have a recollection of the plaza being constantly full of people and activities. This time, not much of anything, other than a little women's health fair being put on by the city government for International Women's Day. If I was home, I could dig out my old photos for comparison, and will when I get back – it would be interesting to see how different it is based on actual record rather than my memory.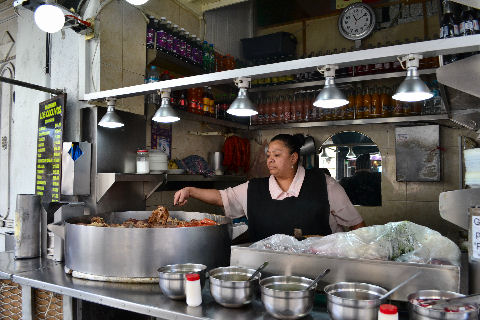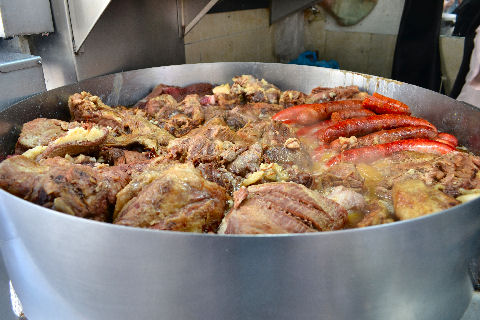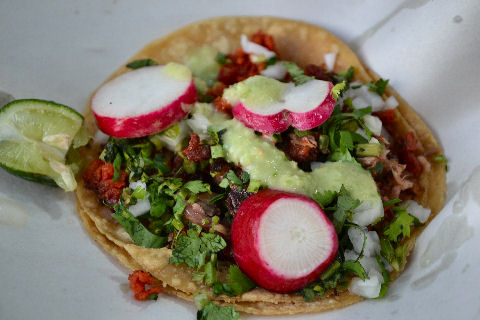 Next stop was to head towards the main market in the center of town, but my goodness, that's a ten block walk, midway through I needed to fortify myself, and spotted Los Cocuyos, Bolivár 54, which I didn't know at the time, given that it's a literal hole-in-the-wall taco stand, has writeups on every travel site out there for being some of the best tacos in the centro historico. No one was lined up eating or anything, as they were at other spots. On this lovely lady's recommendation, I went with a campechano, which is a "mixed" taco, in this case, her favorite (she said), of suadero which is basically flank steak, and longaniza sausage. All the various cuts are simmering together in one big pot anyway (other than some of the offal available). If I hadn't had the market in mind where I expected to be eating more, I'd have had several different ones here. I may go back. Yum!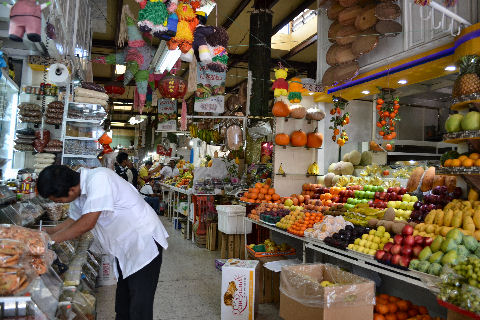 Entering the Mercado San Juan. Warning: Graphic shots coming up….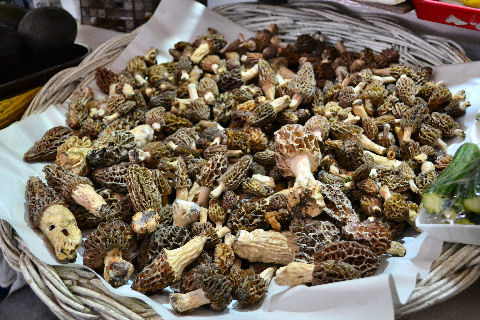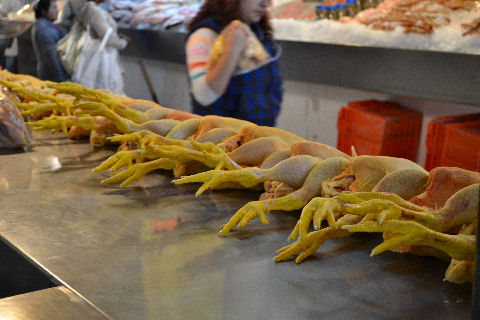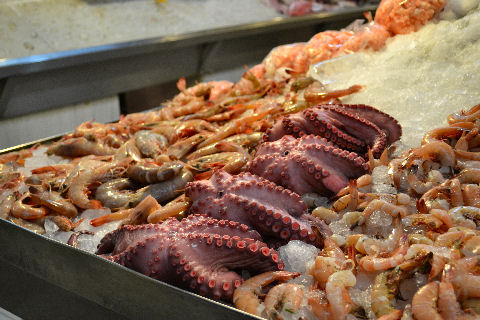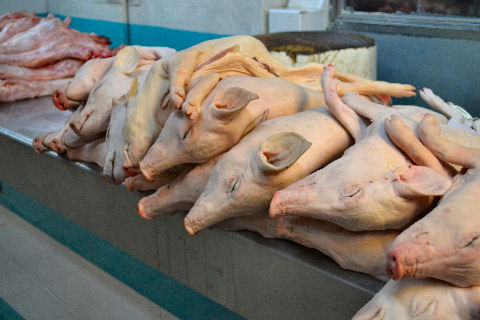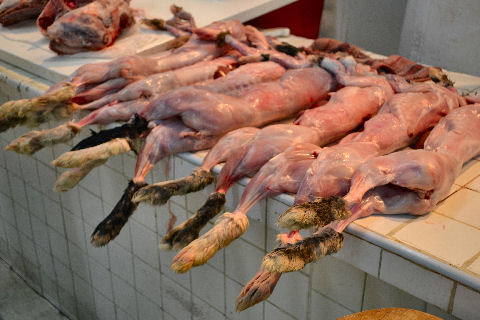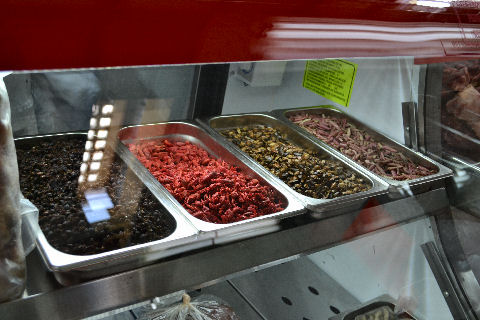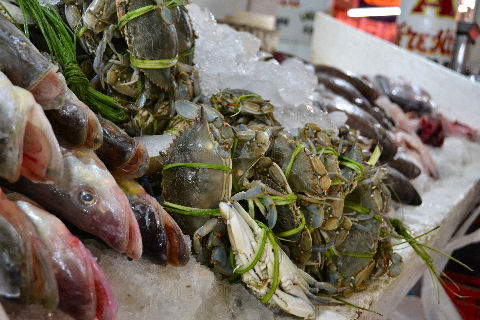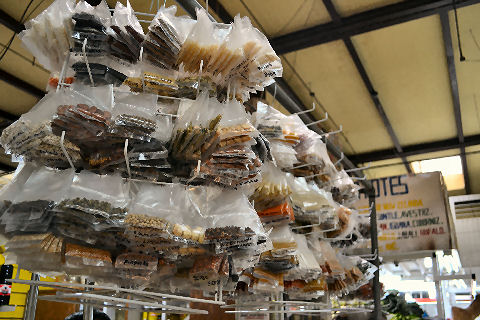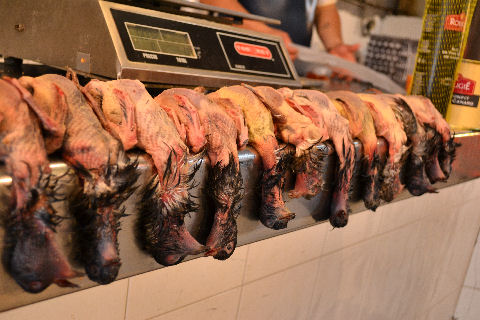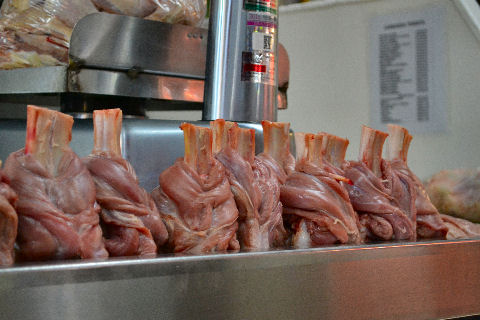 I could spend days in this market, as it was, I spent around 2 to 2-1/2 hours wandering, talking to vendors, and even buying a few things (like those morels in the first photo) to cook a meal.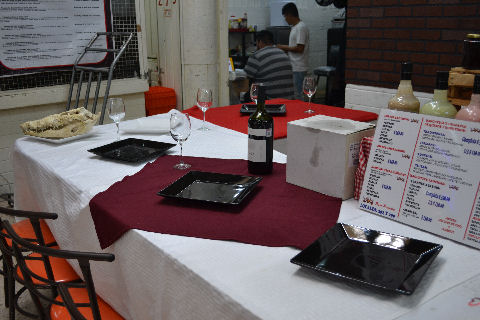 Mostly, the places to eat seemed really tourist oriented, and few locals were eating at them. Actually, locals seem, not surprisingly, to pop in and out, buy what they need, and leave, the only people wandering were various tourists, some with guides. And the hard sell was on, with stands offering up exotic "pre-hispanic" dishes with insects, lions, tigers… wait, we didn't have lions and tigers in South America prior to zoos. But tourist groups will fall for anything I guess. And come on, wine glasses and linen napkins, in the middle of the market? Apparently Saturdays are the day to come for the more local style fare.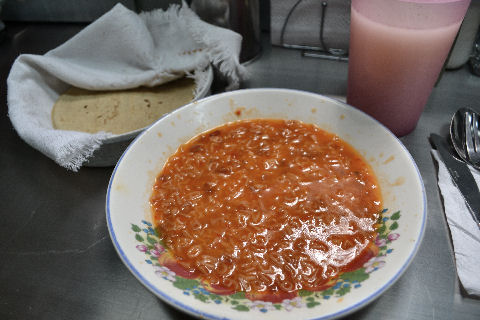 At one stand, with a couple of huge pots bubbling away, a young woman offered me "the traditional soup that her family grew up on". Yes, that's tomato-y alphabet soup. It really is. It may even have been canned. Sometimes I even fall for these things.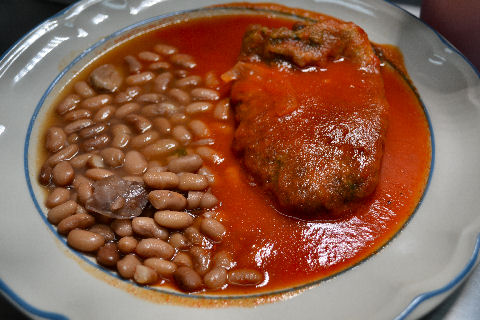 I did find a passable chile relleno, stuffed with cheese and tuna, and accompanied by beans (which were offered "from the pot" or pureed and fried). The sauce was a bit thin and watery. I began to think about walking back to the taco stand. But… forge onward, ever onward.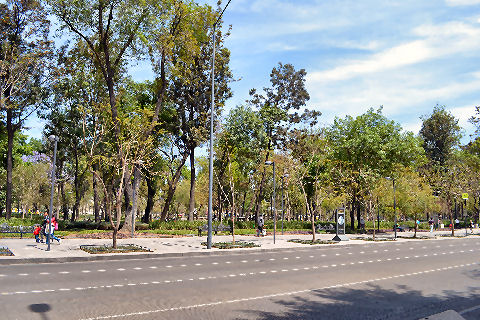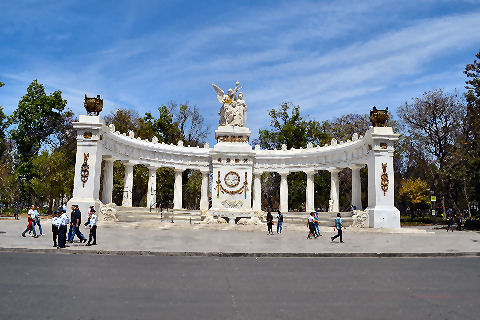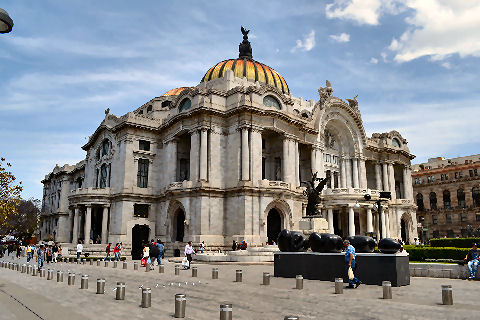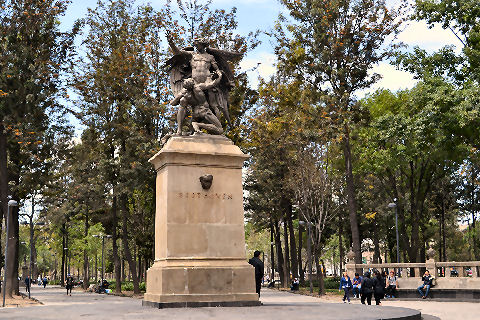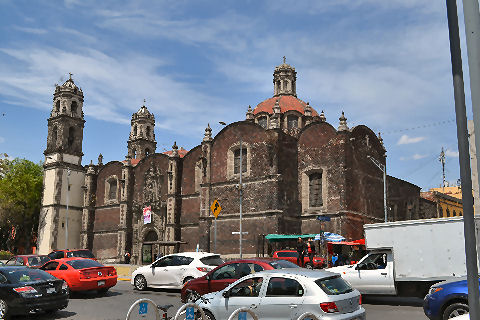 Headed a few blocks away to the Alameda Central, a large park surrounded by pretty museums and churches and such, including the fine arts museum. I gather that in the evenings the park becomes more of a "meeting place" for pretty things, of both genders, many of them, shall we say, plying their wares. This is another area that I have quite different memories for – to be checked out in the photo albums on my return home.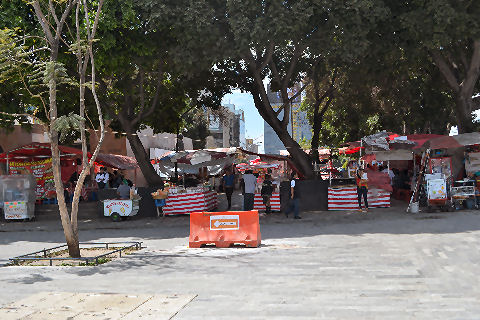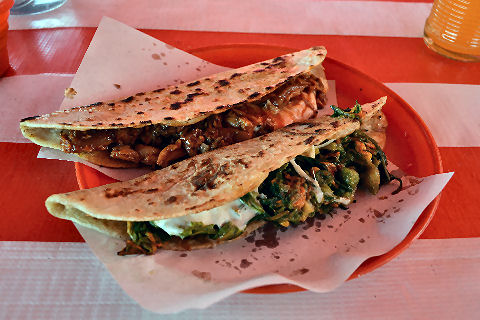 In front of the José Martí Cultural Center there's now (I'm sure it wasn't there) a big tented food market with places serving up a huge variety of lunches and snacks. With the disappointing alphabet soup and chile relleno still haunting me, I grabbed a couple of excellent quesadillas, one filled with chicharrón (stewed, not crispy), the other with flor de calabaza, zucchini flowers, a very popular filling for things like tacos and such here.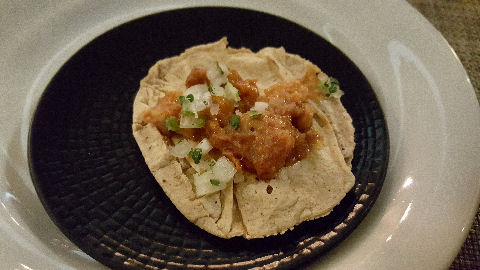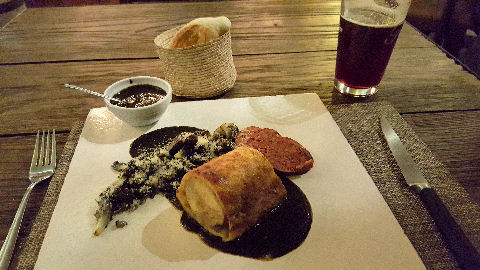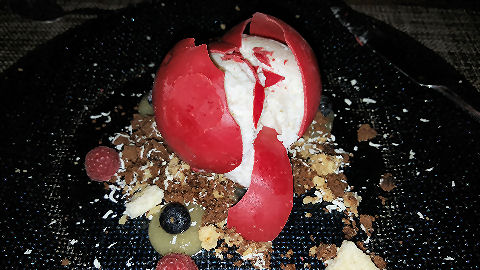 I didn't have plans yet for the evening, and decided I wasn't up for a big tasting menu even if I could have gotten into one of the haute cuisine temples at last minute. I'd heard good things about Limosneros, Allende 3, in the center of town, and headed there. My reservation turned out to be unnecessary, as with probably 70 seats in the place, no more than a dozen were occupied, and all of us visitors from, it seemed, English speaking places. Ah well. Then again, my previous night's venture at Quintonil, I'd say that well over half the tables were also tourists, and speaking either English or French.
The food is billed as, more or less, modernized classics of the Mexican canon. An amuse of a small tortilla with fried beans didn't seem much of a tweak to anything, but was tasty. I considered the five course tasting menu, but it didn't include dishes that sounded interesting, more like it had been selected with the visiting set in mind. So I started with their version of escamoles, back to those damned ant larvae you say, yes, well, why not? I'm here. They're served sauteed and then placed in a sealed mason jar with a honey-sweetened mung bean puree and a whole lot of smoke. Tortillas on the side. Delicious, really, just a great pairing of flavors, though the dish could have used some texture, a little crunch of something, if just some slivers of onion or radish to place in the tortillas too.
The main course, far less successful, despite my waiter's insistence that it was the best thing on the menu. Basically a sort of pressed, rolled turkey log in a crust, served over a guajillo chili mole that included huitlacoche, the corn fungus, in the puree, plus more of the fungus sauteed on the side. Meh. A dessert of a what turned out to be a white chocolate sphere (colored red, broken at table side) filled with a guanabana mousse (lacking flavor), and over a sort of "soil" of various crunch bits and fruits. Better than the main course, but still not that intriguing.
Overall, nice space (forgot to take a picture), a bit big, a bit chilly, as they have the whole front of the restaurant wide open, and the temperature was already down to about 15°C (50°F) outside… and in – you'd think if you looked around and most of your patrons were wearing their sweaters or jackets while they ate, it might occur to you to shut the door. Service, perfunctory, and all very rapid – from the minute I arrived to the minute I left was 65 minutes. Food, interesting, but not exciting. Three courses, a pint of craft beer, tip, $38. If I was living here, I'd try it again, but visiting, I'm not sure I'd go out of my way to.
Today – day trip to Toluca!