I have mixed feelings about how our Tequila Day went. We'd originally been planning on joining a small group tour with a guy who's got a pretty good reputation out there for a much more in-depth and, for lack of a better term, artesanal tour than most of the bus and such groups. But as I noted in my last post, we got a great vibe from the folk at the tequila museum, and after we showed them what our tour involved, they said that they offered a similar tour, but that it would involve totally small producers, a visit to the fields of one of them where we could work with a jimador, the guys who dig up and prepare the agave "pineapple" in the fields, it'd be a private tour with our own personal guide for the day, and, cost 20% less. So let's see how that went.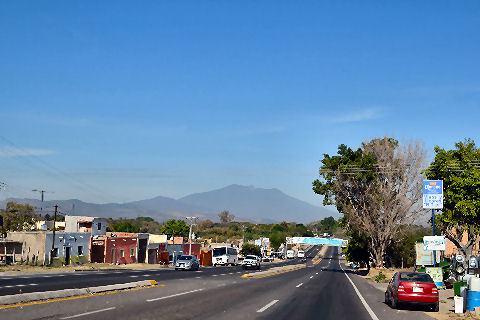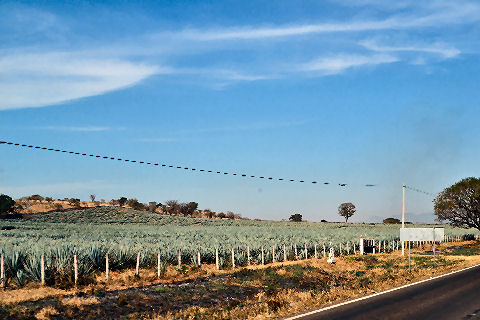 On the road at 9am headed for the town of Tequila. Passing agave fields left and right.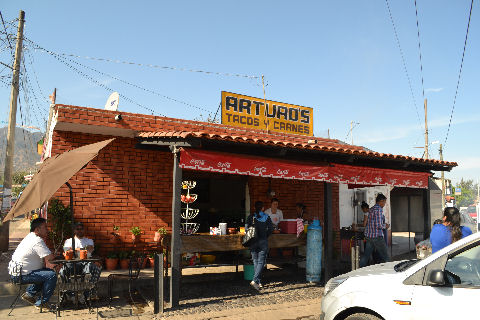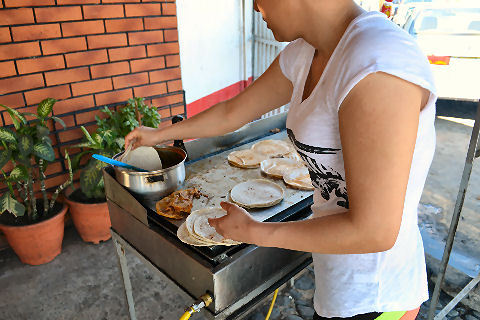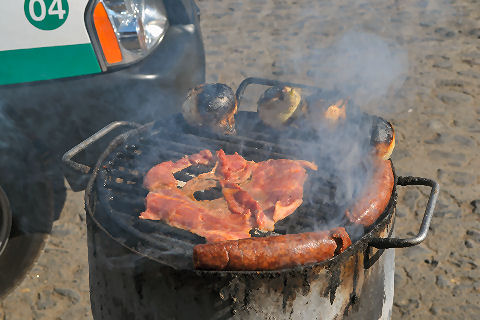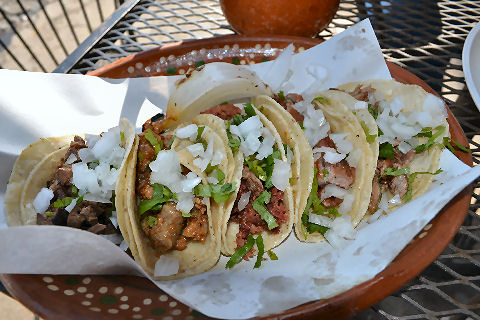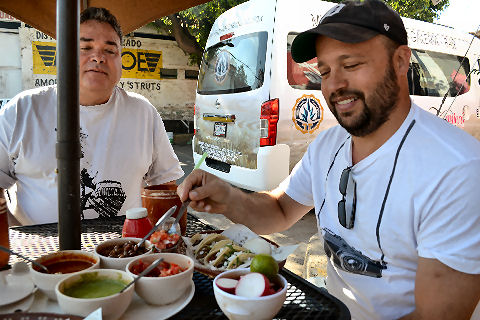 Our "guide"/driver for the day, Héctor, hadn't had breakfast. Neither had we, he'd hinted that there might be somewhere great to eat in Tequila. We actually stopped enroute in Amatitán at a roadside taco stand where the charming folk at Arturo's made us up sampler plates of taquitos so that we could try the different fillings of pastor, chorizo, barbacoa, adobo, and liver. Served up with pico de gallo, spicy guacamole, hot sauce, beans, charred onions, and radishes. On tap for drinking, big mugs of ice cold horchata, made with rice, cinnamon, and sugarcane. Great start to the day, things looking good!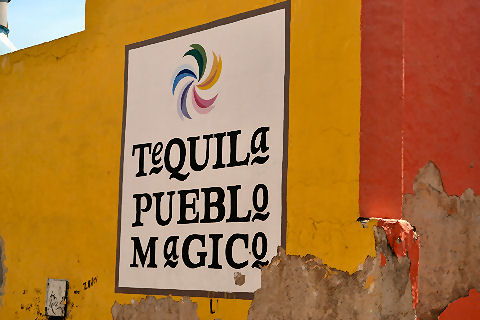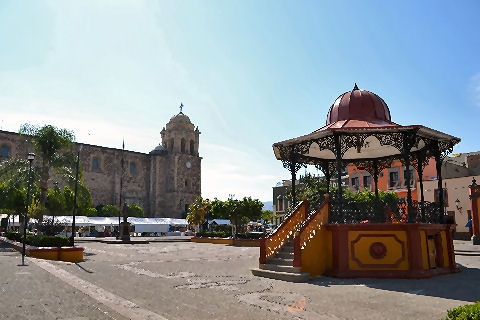 Tequila, we are here. And now things began to go a bit pear-shaped, as the saying goes. Héctor took us on a little tour of the town and the central plazas. And then he started looking around and poking at his phone a lot. Turns out we were to meet a "local guide" who would take us to the first two family run distilleries. Which hmm, wasn't what we were told, but okay. And, she wasn't there. It took him about 20 minutes to track down the tour company she works for, only to find that she hadn't come to work yet. So, her boss told us to just get on the tequila tram with the regular tour group that was headed to the same two distilleries. At which point Héctor announced he was going to hang out in the plaza and maybe get a beer or something to eat. Disappointed, but what else to do at that point?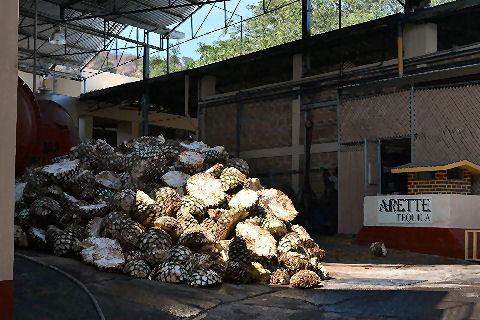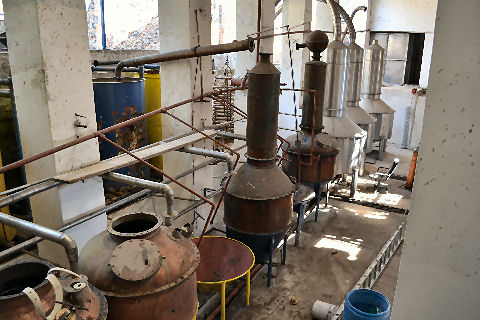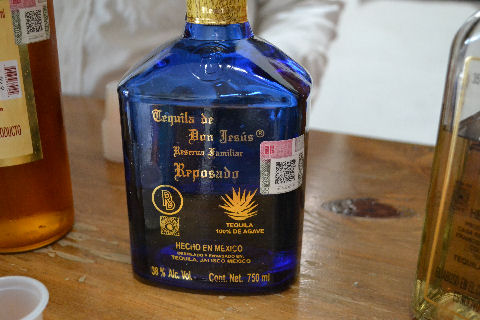 And, it turned out to be a Spanish language only tour, with the guide on the tram speaking in rapid-fire colloquial Mexican Spanish that I couldn't begin to follow half of, let alone translate for Jeff. Luckily, on arrival at our first stop after touring around the city a bit, Arrete distillery, it turned out that the tram driver spoke pretty fluent English, so we peeled off with him and he did a decent job of giving us a tour around the place and a tasting. Back into the tram and on to the next spot, Orendain, only, just as we were getting ready to enter it, some guy came running up and said Héctor had sent him and we had to go back to the central plaza right away, where the young lady would meet us to continue the private tour.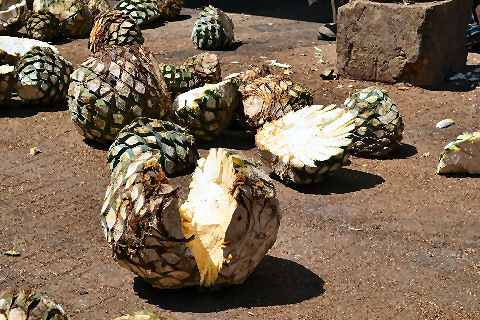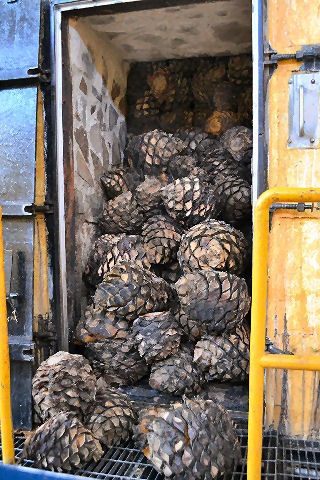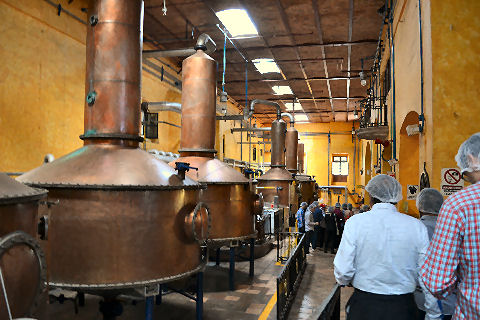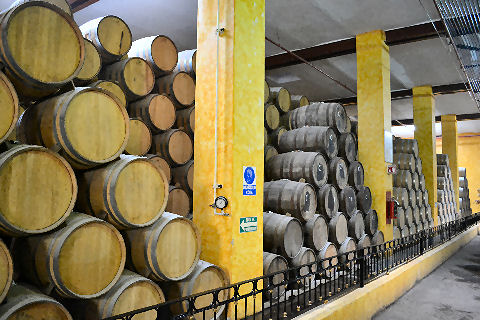 We got to the central plaza, there she was, she told us to follow her, and walked us a whole block to the Cuervo distillery, where she told us to wait for half an hour until an English tour guide was available, who would meet us and tour us through the place. Then she disappeared, not to be seen again. And the guide wasn't just for us, it was just that they have both Spanish and English tours that go through the factory, and it is a factory (fun facts: 190 million liters of tequila are produced per year, 140 million of those are consumed in the U.S., and Cuervo produces roughly 35% of all the tequila made, followed by Sauza, Herradura, and Patrón making up about 50% combined, the remaining 176 producers make the 15% balance, oh, and 180 producers produce 1400 different brands of tequila). We had a nice guide, it's very regimented, there's a marketing video, then a forced march through the distillery with areas where no photos can be taken, and, oh, yeah, we had to wear hairnets the whole time.
When we came out, we wandered around the central plaza until we found Héctor. At that point he wanted to go somewhere and drink beer and hang out, or drop us off at a little shop where we could try flavored tequilas and buy them. Not happening. We'd had enough of the b.s. at that point, and reminded him of the promises they'd made about the tour. Upshot, after lots of back and forth and phone calls, we headed to another family run distillery, La Alborada, for another tour and tasting. Only they weren't there. The doors were closed (according to their hours, they were supposed to be there), and no one had apparently called them. There was also to be no visit to the fields, because a) the jimadors don't generally work on the weekends, and b) even if they do, they start at 4am and finish by about 10am so that they don't have to work in the direct sun. All stuff which Héctor apparently "discovered" in the moment. Pissed off at this point, we just told him to take us back to Guadalajara after we stopped somewhere for lunch.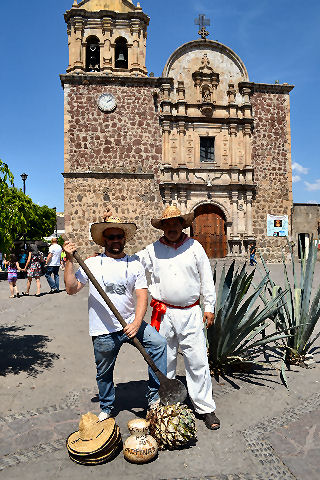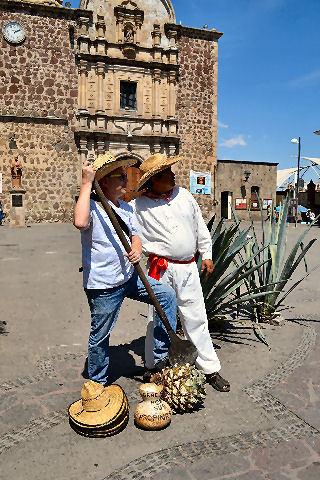 He knew we weren't happy, and made some more phone calls, and then announced we were going to meet a jimador in the central plaza. When we got there, it was just a touristy, pose with a jimador thing (that one has to pay for, which, at least, Héctor did).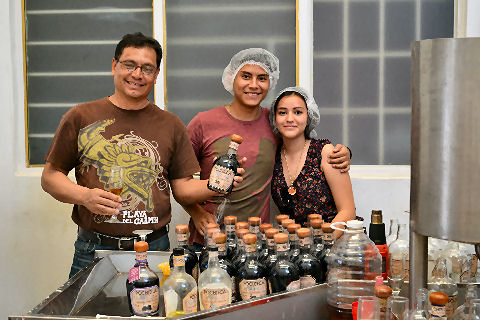 And then he announced that he'd made arrangements at another distillery, Pochteca, with a master tequilero to show us some of the more intricate processes of tequila making. Only it turned out to be this guy's house, where he and his family take tequila made elsewhere (which he supposedly consults on), and then they make flavor extracts and make flavored tequilas. They're good, but not what we were looking for. We stayed a polite length of time and then asked to head out.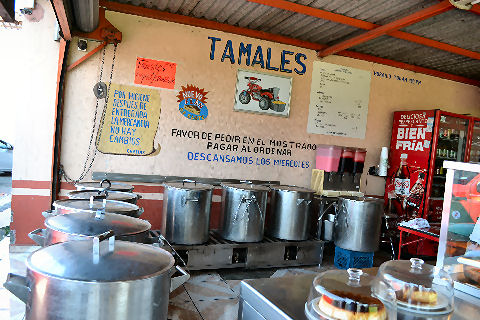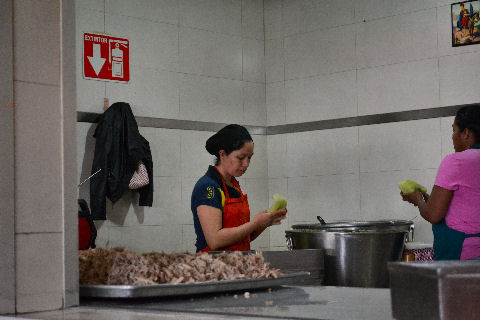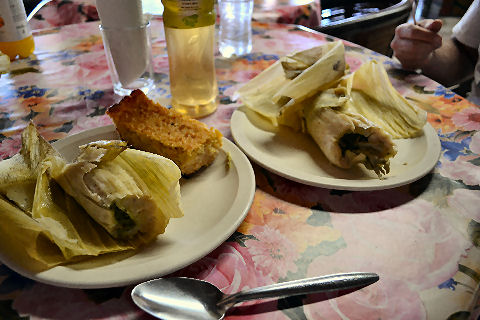 The lunch destination (it was now going on 2:30pm) turned out to be some big, touristy spot with dumbed down food for visitors. We declined, told Héctor we wanted to just grab some food at some roadside stands again and head back to Guadalajara. At first he wasn't happy, but then decided to get with the program. We stopped at El Motito for tamales to fortify us for the rest of the way back, where…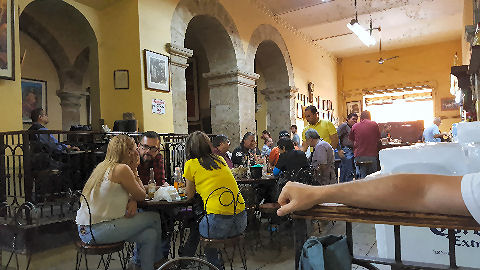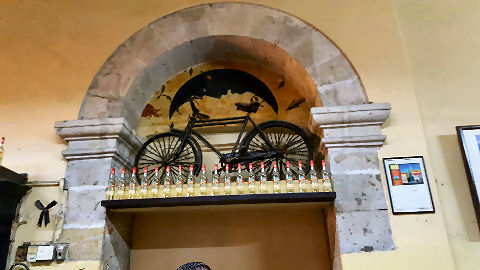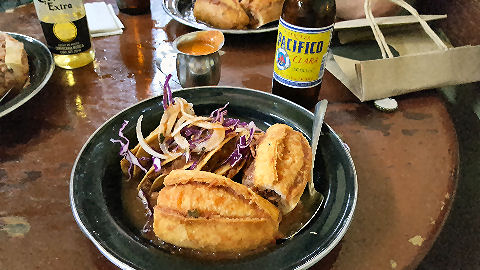 …he took us to an old classic cantina, La Fuente, Pino Suárez 78, where for the first time the entire day it seemed like he was in, more or less, his element, and/or actually knew anything about what he was talking about. We ordered up a couple of tortas ahogadas, the famed drowned sandwiches, which came with refried bean tacos as well, some beers, ate, and then left Héctor there drinking beer with his friends. He seemed disappointed that we didn't want to spend the rest of the afternoon hanging with them drinking. So be it. Oh, the bicycle over the bar, assuming he didn't make the story up – supposedly, back in 1953, some Englishman stopped in at the cantina, back in the days when it was a local workingmen's pub, and left his bike in lieu of payment for his food and drink. He was supposed to come back and pay his tab and pick up the bike, but never did. Who knows?
Anyway, we recommend the Te Quiero Tequila museum, but not their "organized tour".
Stuffed to the gills, we rested back at the hotel, and much later just popped a few blocks away to the open air taco stand I'd been to earlier in the week, had a quartet of taquitos and called it a day.