The news hit here that Google Maps has added in public transit to its navigational strategies here in BA, and I thought it would be interesting to look at the options. They're certainly not the first to do so, and right off the bat I can think of a trio of phone and desktop apps that have done the same for anywhere from a year or two on up to almost as long as I've lived in town.
The various choices (and I'm happy to hear about more and check them out), are the city government's interactive map for computers, and when I'm sitting at my desk planning something out, it's my go-to choice. There is a separate desktop and phone app called BA Como Llego (BA How I Arrive) that appears to be driven off the same database, but seems to use a slightly different map, or at least a less detailed version of the map, which to me seems just plain odd. Both these options are Spanish only.
There's Omnilineas, again with both desktop and phone apps (I think Android only right now). This app has two big pluses – it covers more than just the city of Buenos Aires, pretty much covering all buses in the country I think, or at least in the more metropolitan areas – making it great for those of us who travel to other places; and, it has a "touch the map" feature, where you can tap a start and end point of roughly where you are and where you want to get, rather than having to type in a specific address, and it will give you route options. It also seems better at separating out bus lines that have multiple routes, as to which specific "ramal" of the line to take.
There's Moovit, which is a phone only app. Its big touted advantages are that it includes time of next bus/train arrival, as well as "live community service alerts and advisories". Those are dubiously useful features, as anyone here knows that the buses and trains simply don't run on schedule – you can find yourself waiting half an hour for a bus that's supposed to run every 7 minutes only to have 5 of them arrive all at the same time in a pack, and the latter feature is, of course, reliant on people participating in providing live updates, which don't seem to happen here, at least. It also only allows you to plan your trip from your current location, not giving an option to change that to plan something out for later. The best thing about this app is that you can plug in the number of a bus line and get a map of its entire route.
So how do they stack up against each other? Let's take a hypothetical, I'm leaving home and headed to a restaurant in Palermo. I've tried this with various starting and ending addresses with similar results, so this isn't a solo attempt.

The city map: Suggests five different bus lines, plus a subway-bus combo. Its top pick requires I walk seven blocks from home to get the 111 bus, which will drop me off nearly in front of the restaurant. The second pick, the 108, which to be honest, is the one I would just naturally take, requires I walk one block, and also drops me off at the same stop. Both are estimated to take 26 minutes. The other three bus lines, 93, 95 and 39, all require longer walks at both ends. The subway-bus combo (D to 34), beyond taking more time (41 minutes) and costing more money, requires long walks at both ends, totaling up to almost a mile of walking – that's just strange. The Como Llego desktop and phone apps, not surprisingly, gives the identical choices.

Omnilineas: Gives me the same bus lines, but smartly picks the 108 as the best choice. It adds in one additional bus, the 59, which at least for the part of town I'm covering, more or less mimics the 93 and 95 routes. I get the same results both with putting in the address and with clicking on the map for origin and end points. Both desktop and mobile apps give the same result. The app does not give an estimated time for travel, which is one negative.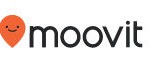 Moovit: Again, smartly picking the 108, estimating 21 minutes. It suggests that at mid-day the bus line only runs every 15 minutes, which based on experience seems a bit far apart for this time of day. It only suggests two other buses as possibilities, the 111 and the 39. Strangely, it offers up four different subway possibilities, only one of which makes any sense at all – its fourth suggestion of taking the H line from two blocks away from the house up to Av. Córdoba would leave me with a 4km walk, basically the same as if I walked from home in the first place, just from a different point of origin.

Google Maps: Offers up, once again, the 108 as the best choice, though suggests that it will take 39 minutes (it won't), and only offers the 111 and 39 as alternatives, each taking around the same length of time (they wouldn't, just based on having to walk to or from them). Two nice pluses, where all the other apps just give you a "closest corner" to the bus stop, they don't tell you exactly where the stop is, and you can find yourself having to figure that out – oft-times they can be in mid-block one direction or the other, and you don't know on which of the two crossing streets. Google tells you exactly the address that the bus stop is in front of. It also tells you the fare, which especially for visitors, is a nice touch.
How did it all work out? I followed Moovit's recommendation for time, they allotted 3 minutes from our door to the time of arrival of the next bus, a block away. It arrived a mere 3 minutes late, so not bad given that it was lunchtime rush hour. The whole trip, door to door, took 22 minutes, so both the city and Moovit were pretty much on target for timing – Google was off by 17 minutes, or almost 80%.
So, overall, I expect I'll be using the Google app more and more, though it does suffer from that the Google map for BA isn't 100% accurate, something I've found in the past when out touring around (or when people try to find us, they often get sent to a different street named Uriburu on the other side of town, despite that it doesn't have an address of our number on it). Its timing seems to overestimate most trips, but I generally have a good idea of how long it takes anyway, so not a big issue. For the moment, I'm leaving all the apps on the phone – over time, I may eliminate one or two.