With smokers being all the rage these days (okay, two other spots I know of, Kon Kon and La Carniceria), it's good to reflect back to the start of it all. Just a few years ago the very concept of smoked meat, other than perhaps a small sliver that had been infused with a modicum of fumes from a "smoking gun" or similar modernist apparatus at one or another of the temples of molecular technique, or a slice of salmon on a pseudo-bagel, simply didn't hold ground here in BA. Then along came Larry, and the smoked brisket that got everyone talking. For awhile he was simply selling the stuff by the kilo, then there were the dinners at the Anuva Wine space. There was the portent of opening a small sandwich shop alongside one of the local norteamericano sports bars, a project that in the end didn't come to fruition.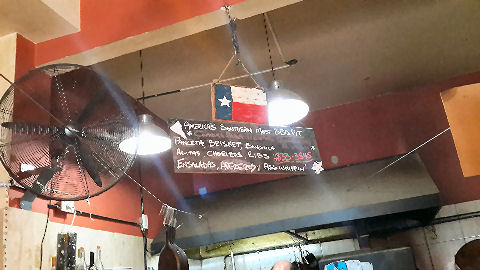 And then I'd heard he'd found a spot in Palermo where he was offering up brisket and other cuts to one and all. Somehow, the news didn't translate well, and I took it as he'd found a spot to operate the smoker and go back to the business of selling meat by weight for others to make use of at their own leisure. Perhaps it's that over time I've become less involved with the expat community, but I simply hadn't heard that in fact, it was that presaged bbq stronghold come to life, as El Tejano, Honduras 4416, in Palermo. Amazingly enough, almost three years have gone by and I had no idea that I could simply stop in, and have a sandwich, or three. Or maybe even all this: [Closed in early 2017, re-opened serving food within El Alamo bar, Uruguay 1176, Recoleta.]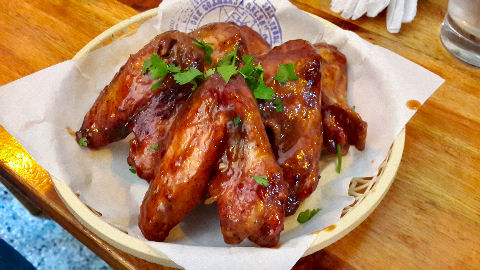 Tender, meaty, smoked, barbecued wings…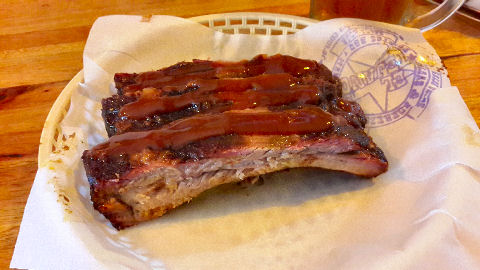 …ditto, juicy, finger-licking ribs…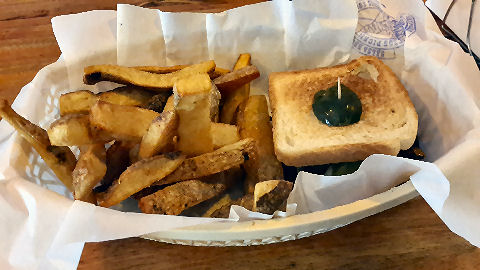 …that amazing brisket on a sandwich with choices of cheese, pickles, onions, more…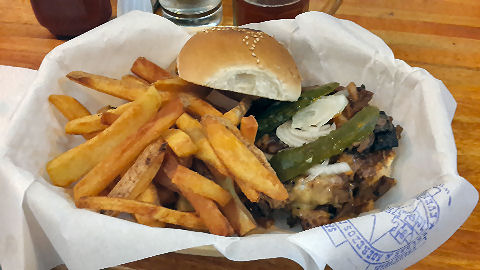 …perhaps the "Aquino" version, named after well-known local expat Will Aquino, packed with jalapeños and cheese…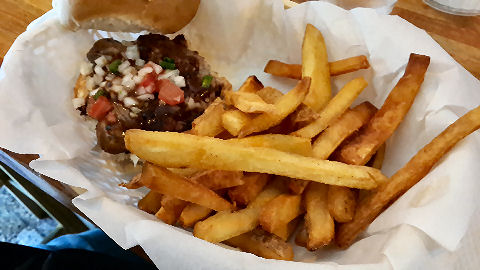 …or even the "choriburger" – a housemade chorizo, smoked, grilled, and served up like a hamburguesa.
And more. A rotating duo or trio of local craft beers on tap. Daily specials. Casual lunches or partying into the wee hours. Drop in and give your props to the man who started it all, right here. And who knows, maybe there's a fourth smoker out there on the horizon. It's a trend that's just begun.