Over the last weeks, since returning from our adventures, a few new plates have found their way onto the menus. A few others, also new, are still "works in progress" that need some tweaking. And, I have yet to sit down and come up with some new inspirations from our travels in Colombia, Ecuador and Peru. They're coming….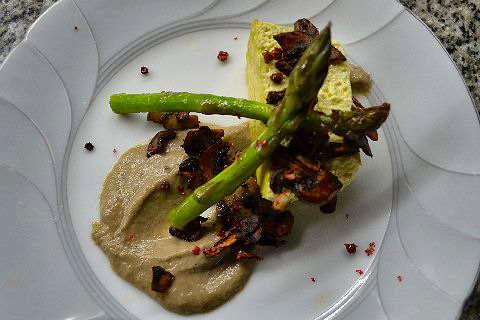 Asparagus and goat cheese cheesecake; smoked mushroom puree; grilled asparagus tips; crispy fried slices of baby portobellos dusted with togaroshi spice; crushed pink peppercorns.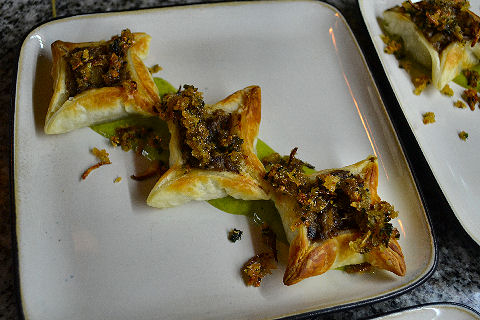 Puff pastry filled with a mix of shiitake, oyster, and button mushrooms, heart of palm and green onion, cooked down in white wine, soy and cream; ocopa sauce (cheese, walnuts, ají amarillo, huacatay); panko crumb with gremolata (lemon zest, black pepper, garlic, parsley).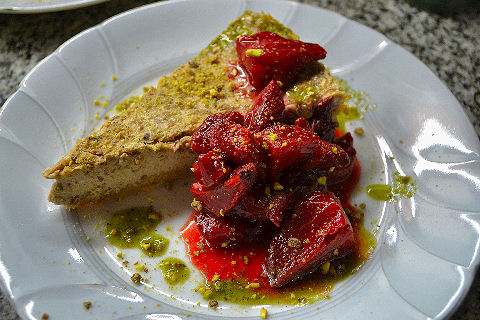 Pecan cheesecake; strawberries roasted with maple syrup and vanilla; candied pistachio crumb; mint syrup.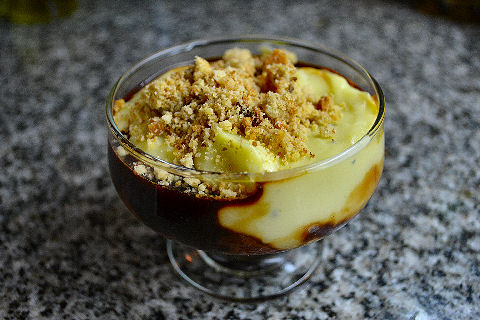 And, a new favorite, that got some raised eyebrows when served, but raves when tried – strawberries roasted with molasses and vanilla; blue cheese pudding; walnut crumble.