A little different today – only one restaurant eaten at, and I'll save that to blend in with tomorrow's post. Instead…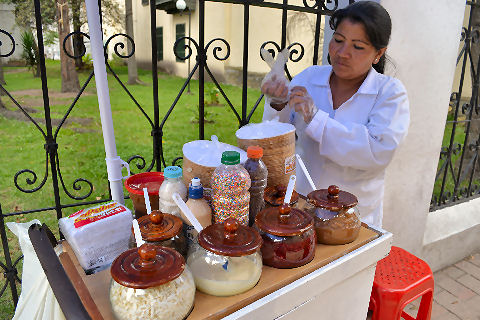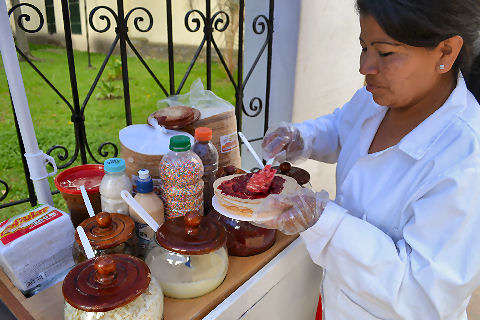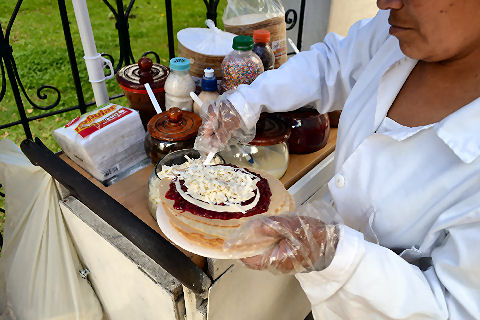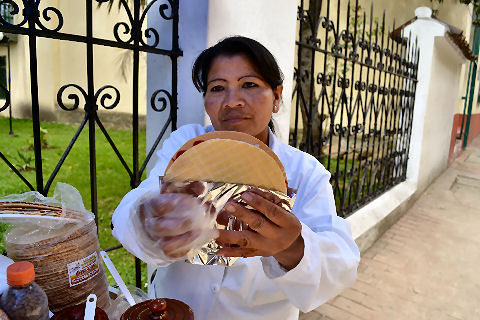 Trying an oblea on the street. I mentioned them the other day at one of the restaurants that we had lunch at, I didn't mention how ubiquitous little stands are around the city for getting one. As you can see here, there are a whole lot more toppings to choose from – you get to design your own. I think she thought we were crazy not to put arequipe, or dulce de leche on ours, as she asked us four times if we were sure we didn't want it. We went with jam, thickened cream, cheese, and figs. They kind of fall apart as you eat them when there's this much stuff in them, but so be it, we nibbled, well, I nibbled, through about half of it.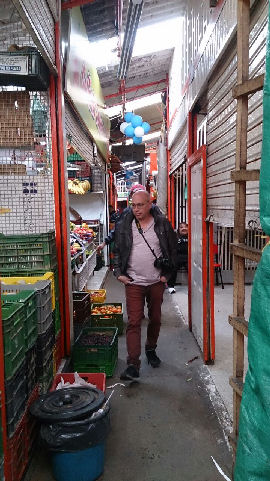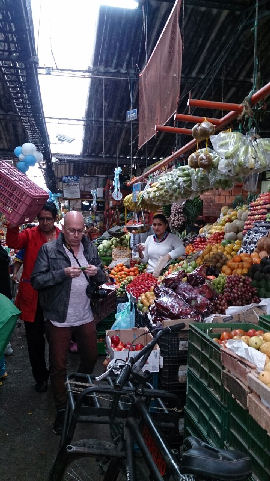 Obviously Henry gets credit for these photos of me in the Mercado Plaza de Paloquemao, which is, I gather, the central mercado for Bogotá. It's huge, we didn't begin to cover any decent percentage of it and we spent an hour wandering inside. We also sampled a few fruits that although I've read about, I've never tried before. Photos in the order taken, unedited….