Mostly just pictures today – a visit to the Tirimbina Biological Reserve and cocoa plantation. Seven of us in a mini-van from San Jose for an hour and a half to the north, and then a pretty beautiful day for hiking through the rainforest. My zoom lens came in handy this venture!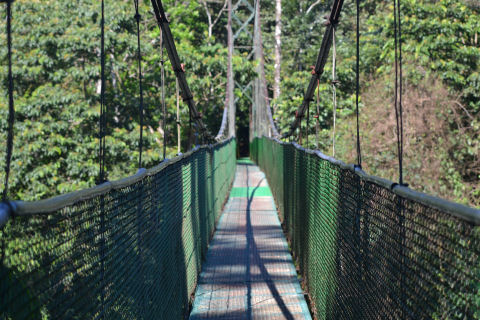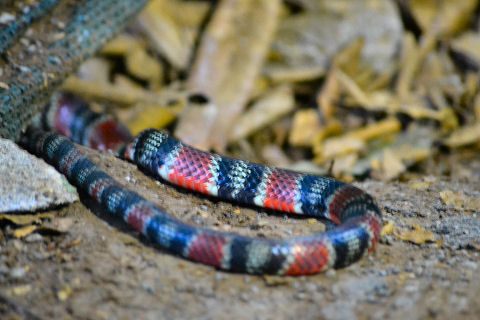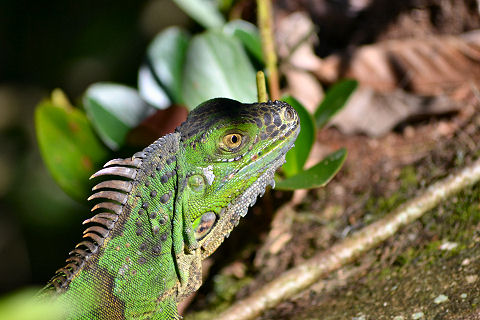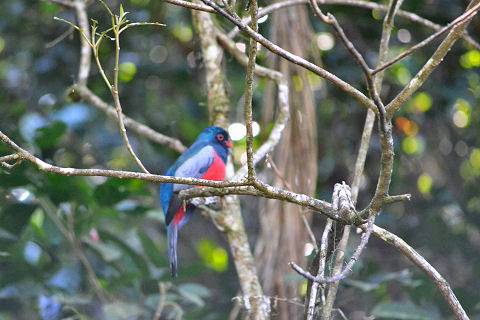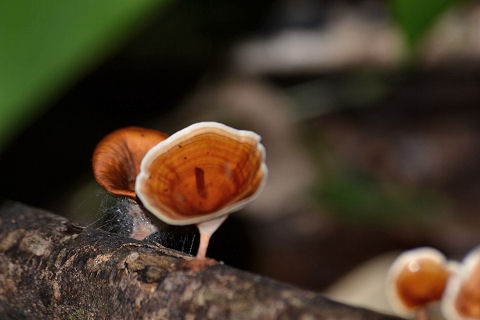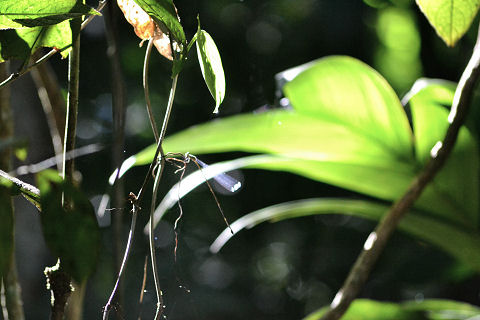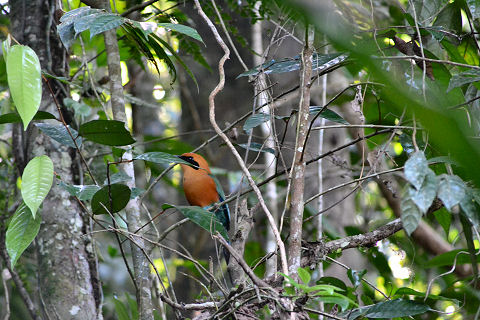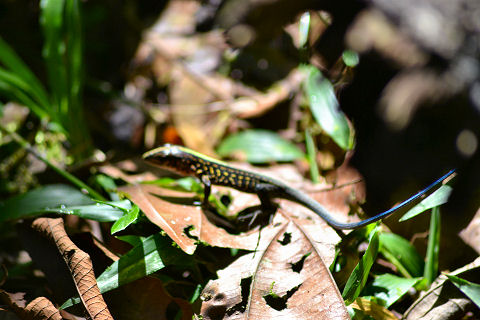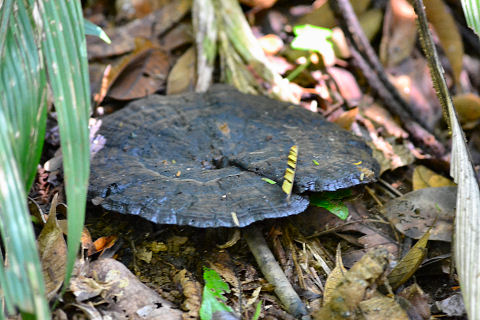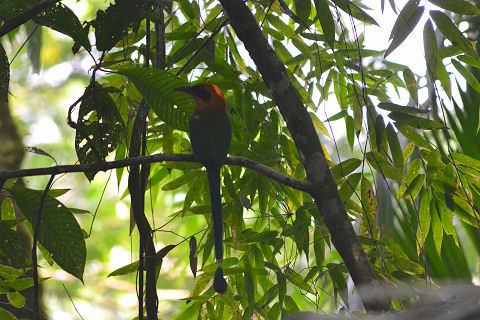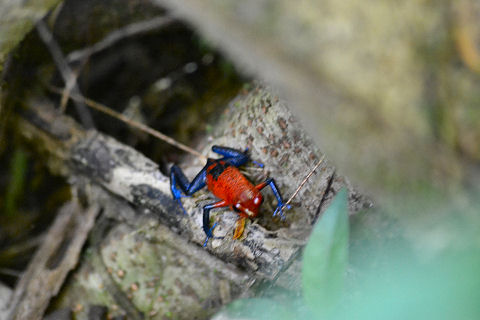 Midway through the hike we stopped at small site in the midst of where they're growing cocoa plants – it's not really a plantation as they're just growing enough for research study and these demonstrations. We followed the whole process from tree to the "original" cocoa drink (delicious!) and on to chocolate production – all done by hand, and with tasting every step of the way. Fascinating stuff! And, I got volunteered by our guide to crack open a cocoa pod, which he swore wouldn't be easy – and then was shocked when I did it in one hit against the stump – apparently I'm a quite talented monkey.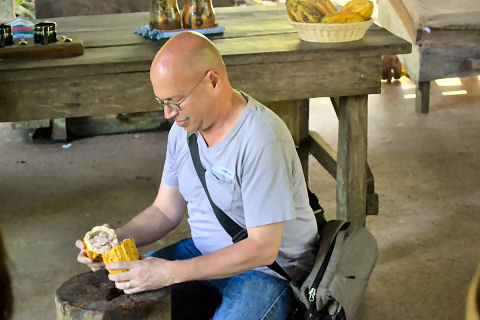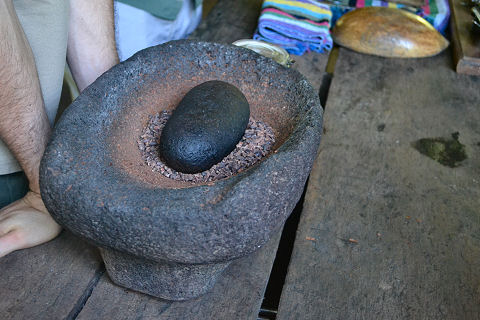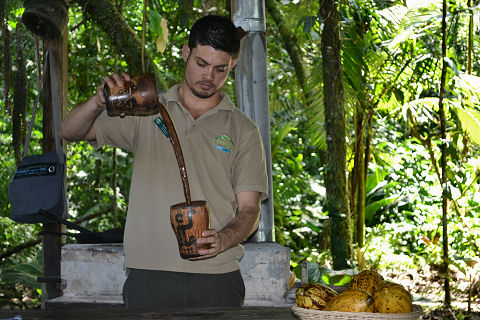 Of course, we couldn't go without any food in the post – at the end of the trip we stopped by a local "soda", or diner, Soda Marielos, a couple of picnic tables setup in front of the owner's house, where he serves up casados for lunch – it's the traditional lunch dish here, a plate of rice, beans, spaghetti, potato salad, cabbage salad, and avocado (or some similar variation, always, however, with the rice and beans part), and accompanied by a choice of meat – here a pork chop with onions, there was chicken available two different ways, beef, and fish, as well.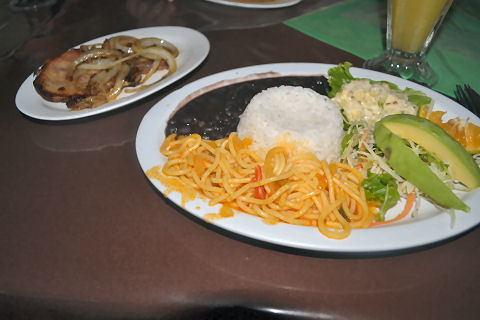 And thus, we finish off San Jose and surrounds. On to Jacó! And I need to shower and get into the kitchen to continue prepping for tonight's dinner.