May as well just continue with these, they're piling up fast (it's what happens when you have a very short window of time and a whole lot of reviews to get to).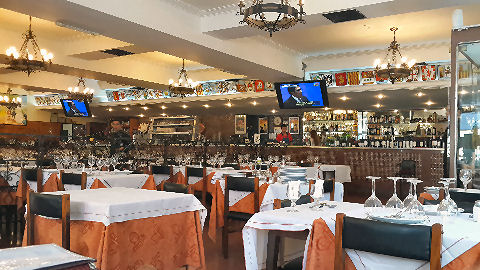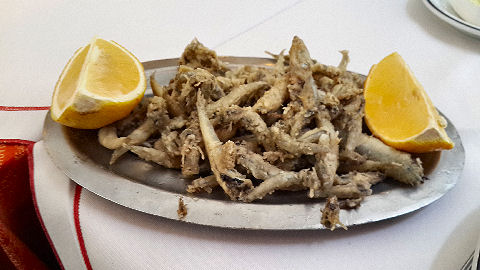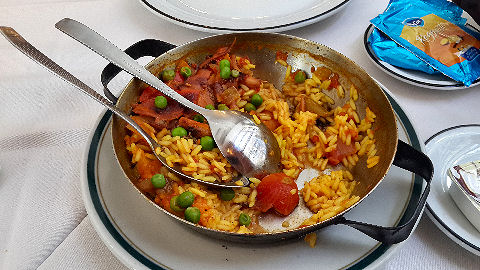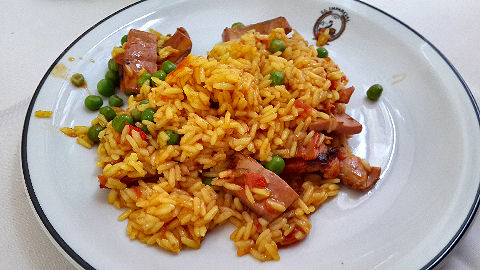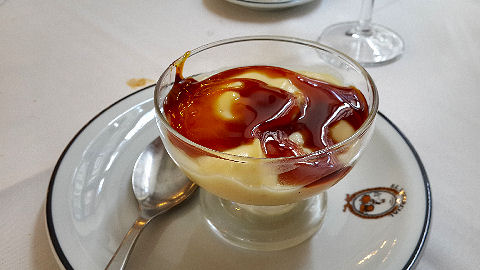 First up, into the Spanish restaurant enclave that surrounds the Congreso area. I thought I'd start with some history, El Imparcial, Hipolito Yrigoyen 1201. Why history? Because, as best I can determine from various online sources, this is the oldest restaurant in Buenos Aires. Not the first, but most of those that came before it have long closed. El Imparcial opened in 1860 and has been a maintstay of the Spanish community ever since. Part of its draw is the original purpose of the place – a neutral, "impartial", eatery where the different Spanish political factions could meet to discuss the business of the day over the white tablecloth of truce.
The food here, very traditional, and a mix of regions, though leaning towards the cuisine of Madrid. It's well prepared, let's face it, they've had time to get it right. It can be a little pricey, though portions are large. However, the deal here is to come for lunch and order off the prix fixe menu – you have to know it's there, as, if you're not a regular, they'll probably just hand you the regular menu. But the prix fixe offers two different three course lunch options, each with a half dozen appetizers, main courses, and desserts, for a respective 90 and 100 pesos (the latter has slightly more upscale dishes but doesn't include beverage). For a mere 90 pesos, let's say 100 with tip, or $12.50, I got a small platter of fresh, perfectly cooked cornalitos – fried smelt, a large portion of arróz con mariscos – more or less a paella with only shellfish, mostly squid, that was almost more than I could finish, and a natilla madrilena, a traditional Madrid style custard with caramel – slightly grainy, but delicious. Happy camper here.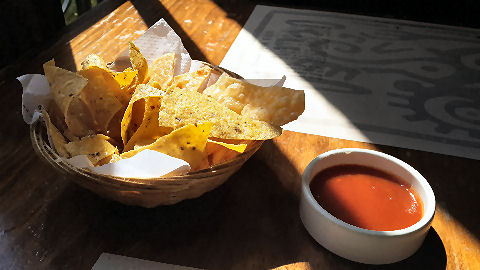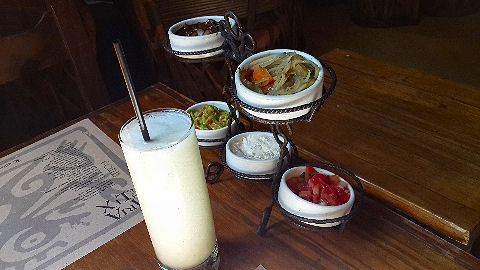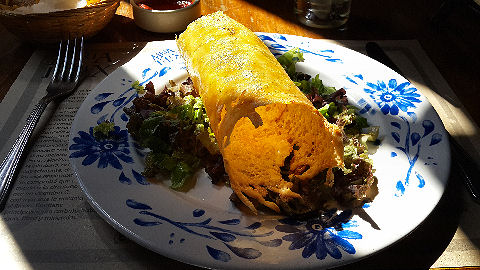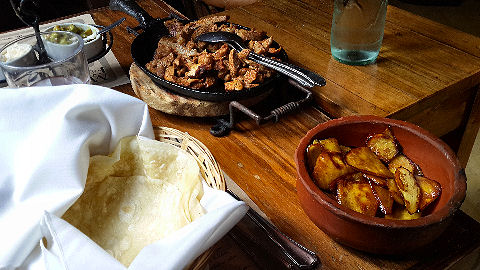 I've written about María Félix before, but that was at their location up in the northern suburbs. I'd been so disappointed that time that I hadn't bothered to try the one here in Palermo, Guatemala 5200 at the corner of Godoy Cruz. Some of my thoughts are the same – the chips with insipid tomato sauce at the beginning do nothing for me – though here the chips weren't stale and they were a mix of fairly commercial corn chips and deep-fried wheat tortilla triangles. There's no real hot sauce available – it's the same ones I mentioned that time – a sort of onion and soy mix with a few desultory chilies floating in it, and an escabeche of jalapeños from which they've apparently removed the chilies and just serve up the slightly spicy, vinegary onions and carrots. On the other hand, service was charming, if understaffed – one waitress was handling the entire dining room of over 100 seats, which was about 1/3 full on a Sunday afternoon. It's a much more historic feeling place, in an old converted adobe home, the restaurant up on the second floor, and thankfully, it's without all the kitsch of the northern spot.
The food this time was far better – I don't know if it's simply the choice of dishes or if the cooking here is superior. But the chicharron de queso, which was not at all what I expected (I was picturing something provoleta-ish, just fried), was crispy and chewy and, well, a better dipper for the various condiments than the chips – once again, great guacamole, if a little heavy on the tomato here. The tacos al pastor were great – delicious, more mildly spiced than I might prefer, but at least a touch of heat, and I kind of like the build your own style, using the various condiments. The caramelized sweet potatoes on the side weren't a favorite, but not bad. It's still not Mexican food like I wish we had here, but then, as I'm pointing out in my travel guide update, the Mexican population of Argentina numbers only around 2000 people for the whole country, most of whom are here on temporary student visas to study, so there's not a huge demand for a cuisine from a country 4000 miles away. All told, lunch with two dishes, a bottle of water, and a tall, frosty glass of agua de melon ran me a little over 200 pesos including tip, so around $30.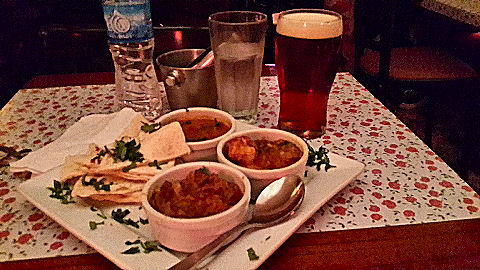 It's been near eight years since I stopped in that once at The Bangalore Pub & Curry House, Humbolt 1416 in Palermo. Pretty much I wouldn't change anything about that original review. A slight step down in service – apparently the waiters no longer actually do anything in the little upstairs mezzanine dining area – you have to look at the menu and order downstairs, either from waiter or bartender, and then head up and take your seat – at most, they come up to serve the food and later, well after you leave (at least based on observation of the uncleared table messes), to remove the debris of your dining. You also have to go downstairs to get your bill and pay.
Other than that, the food seems much the same – I was still a bit filled from the afternoon at Maria Felix, so I only ordered the "Indian Platter", which turns out to be small dishes of each of their three straightforward curries – one vegetable, one chicken, and one beef (really, beef? okay, it's a British pub, not an Indian pub where a cow might be sacred or something), and some triangles of flatbread. It was actually just enough for the evening and a nice array of flavors. The beer selection has changed, no longer are there on tap offerings from Stones, and in fact, only two beers were on offer this weekend at all, a pale ale from Gambrinus and Heineken, and the tap beer is served barely cool, which seems to be the British preference. The place didn't seem to be hopping with British expats, but mostly young Americans, all busy involved on their iPads or phones – I don't think I saw anyone talking to anyone else, except upstairs. All told, water, beer, curries and tip, 145 pesos, $18.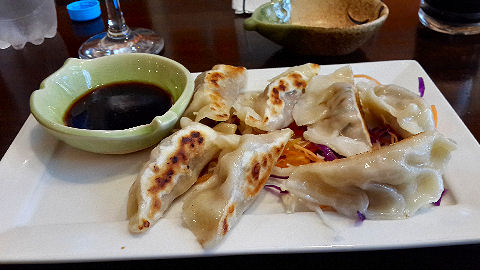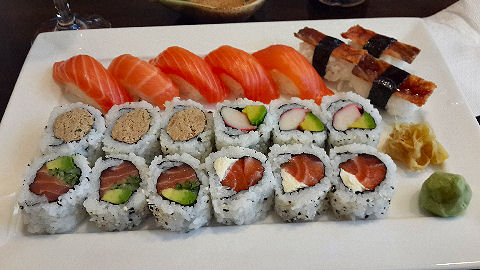 Not one of my guidebook reviews, just a day I was out walking and felt like having some sushi. I was actually looking for Kyodo at Ecuador 1175, but it seemed to be closed, but just two blocks further on stumbled onto Marui Sushi, at Ecuador 1371. It's a little spot – a counter with seating for three and three tables for two each, I figured it's mostly a takeout or delivery spot (though, looking at their website there must be a dining room upstairs, so maybe in the evening there's a bit more traffic). Friendly greeting, sat at the counter, had some tasty little gyoza and a rather nice selection of mixed sushi – they have several combinations, this is the okinawa. I didn't even mind the salmon and cream cheese roll or the canned tuna roll, they were both nicely spiced. And pricing was quite reasonable, gyoza, 20-piece combo, bottle of water, with tip ran me 220 pesos, or about $28. For the 'hood, I still like Koi better for quality, and that it's only two blocks from home, though Koi is more expensive and doesn't have the range of dishes.