Oh let's see, once again everyone out there is putting forth their end of year wrap-ups and I feel near obligated to participate. Actually, it's kind of fun to look back and see what's new, changed, etc. and look forward to a new year. Past editions of this were 2012, 2011, 2010, and 2007. In 2009 we were mid-vacation in Santiago and northern Peru, returning late January, and I never got around to writing up an end of the year post. In 2008, 2006 and 2005, I just didn't think about it. Although, in 2006 I did do an end of year food wrap-up with a "best of" restaurant crawl montage.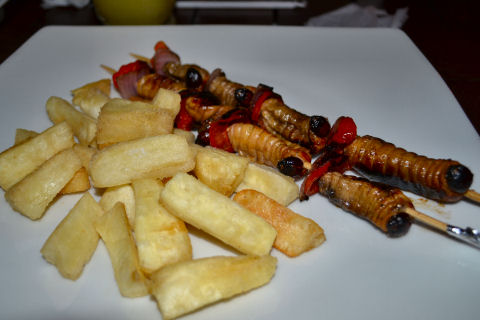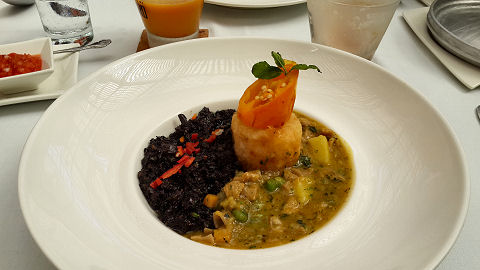 The worst and the best
While we didn't get in a bunch of small vacations this year, we did take a solid four weeks during July and early August in Peru and I continued on to La Paz in Bolivia – starting with this post and continuing on. The whole experience was amazing, particularly the time in and around Iquitos in the Amazon Basin, though, too, I loved my time in La Paz, and I got to spend a bit of time exploring Lima on my own for a change. I can't say that I was blown away by any of the food I had on this trip, as I have been in past years. We had some great meals, at La Picanteria and Central in Lima, Fiesta Gourmet in Trujillo, and at Gustu in La Paz, and I got some great inspirations for things that I've been playing with since, but surprisingly, not a single dish that I'd put up there as an "I have to eat this again" or "you must go here and eat this". I tried suri, palm grubs, grilled in Iquitos, Peru – something I hope never to have to eat again. Maybe I'm being hasty, I was pretty blown away by the chirimpico dish at Fiesta Gourmet, and while not the overall most interesting meal of the trip (an honor that goes to Gustu), it was probably the best overall meal of the trip.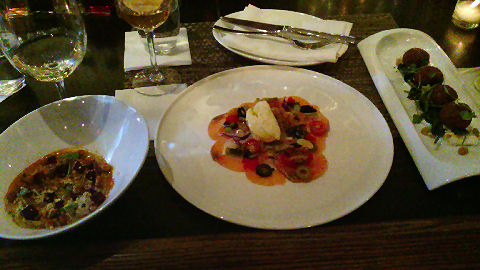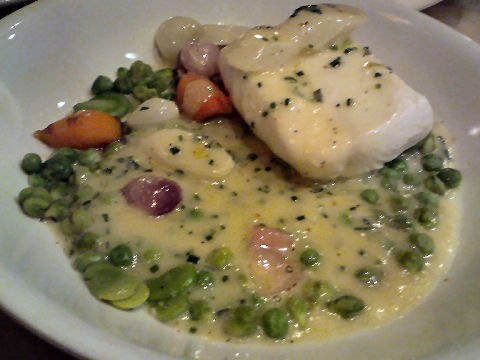 I also put in about 10 days in the States, half of it in NYC and half in WDC, the first time I'd been to the latter in many, many years – starting here. Standout dishes of the time in NYC were the salmon and scallop carpaccio at Malibea, a new tapas bar in the West Village. Best meal of the trip was at Calliope in the East Village. Easily the worst meal, Mission Chinese, so over-hyped given the poor quality of what was on offer that I'm amazed no one has called them out on it. The emperor, new clothes, and all that (then again, at least in my circle of friends, mostly in the restaurant biz, nobody liked the place). I understand they've closed up shop to rethink their concept, so maybe it was more of a flash in the pan than everyone was making it out to be. In DC, most of the eating revolved around family wedding events and I can't say that much of it stood out, though the shrimp and grits at Ben's Next Door was far and away the best dish of the days there. That part of the trip stands out for me in particular because it was the last time I got to spend time with my Uncle Phil, who passed away later on during the year, suddenly (a particularly awful week in which he, two friends, and the mothers of two friends, one from childhood who I grew up with knowing well, all passed away within six days left me reeling a bit).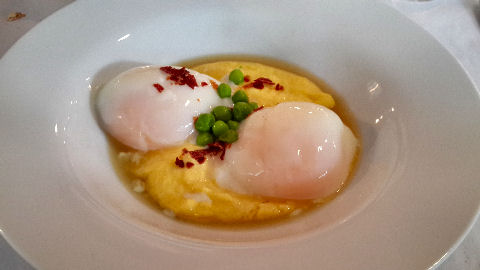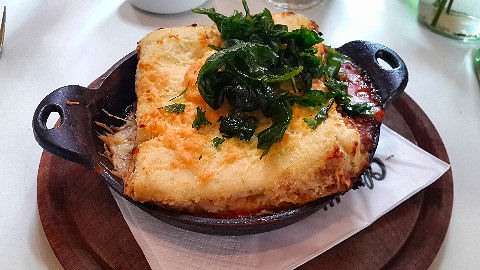 Closer to home, new restaurant hit of the year has got to be Astor, which I still have yet to give a full write-up to. I was also blown away by the great lasagna at Trattoria Olivetti recently. But again, I don't think I had a single truly "wow" meal anywhere this year. Given how good many of the meals in recent years have been both on vacation and here in BA, that's both surprising and disappointing. Best meals this year in BA were at El Burladero and Tarquino, but neither was new to these pages nor the city.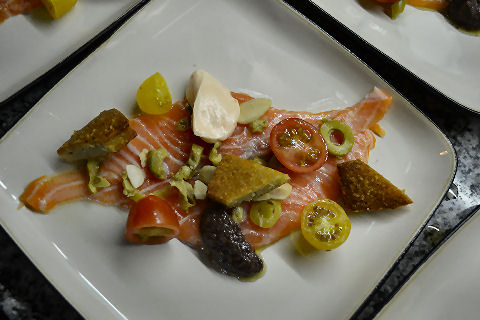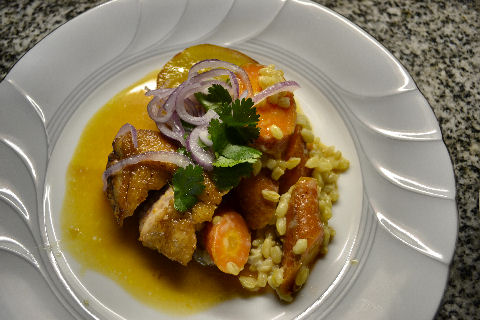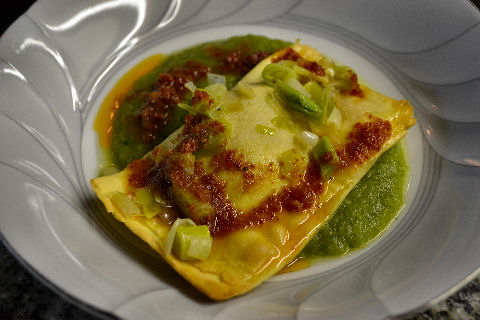 On our end, Casa SaltShaker saw business stay roughly the same, with 144 dinners – 1307 people. I'm not going to list off all the allergies and special requests again this year, suffice it to say they kept apace. I did track them for a year to see where the requests came from and with the exception of maybe half a dozen shellfish allergies, every single request came from the US, Canada and UK (London specifically). Now, we do have a preponderance of guests from those places, but they only make up about 55-60% of our business, so not in line with roughly 99% of the allergy claims. Whether it's the rising amount of food allergy problems in those areas in particular, or as I've mused in the past, that some of it is just people's way of getting around dislikes, I don't know. I will note that the three most unusual ones were allergies to honey, raw bananas, and juniper berries, none of which I've encountered before – and, notably, the woman who claimed the allergy to juniper berries didn't tell us until after downing a gin cocktail (with no ill effects), and her basis for the claim, it turned out, was that she'd felt bad a few years earlier after sharing a pitcher of martinis with a friend over lunch….
Favorite dishes of the year that I produced pretty much all came post vacations, and all based on new interpretations of ideas I encountered. The aforementioned salmon and scallop carpaccio became a salmon ceviche with various mediterranean elements, including spending some time figuring out a savory garlic financier. Also a reworking of our duck ceviche after trying the one at La Picanteria in Lima, and our now quite popular Raviolones Loretanos.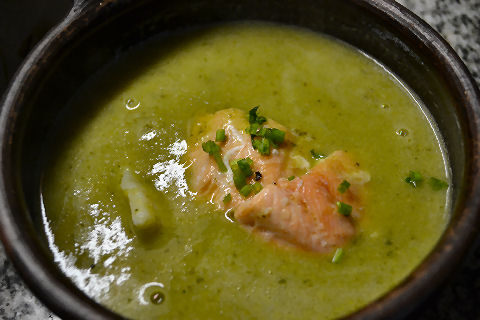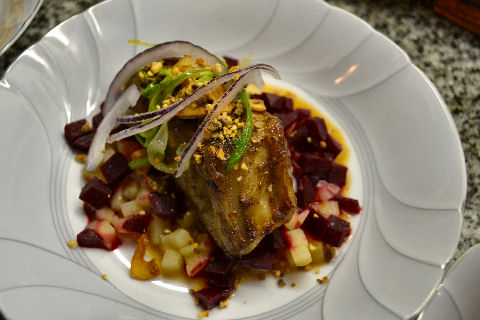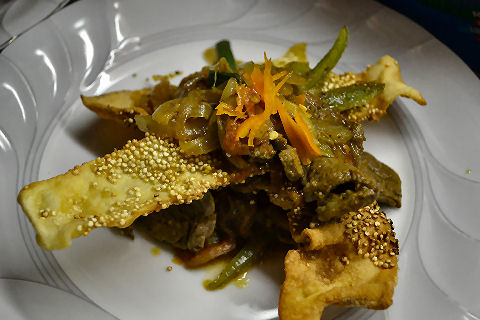 Outside of those, I think the best dishes I've produced are the new timbuche cilantro and freshwater fish soup, a new version of puka picante, a spicy beet and potato based dish, and lomo saltado with crispy quinua pappardelle. In fact, if you look at what were our best dishes this year all around, they've tended to be our fusion between Andean and Mediterranean cooking – which is the focus I'm on these days. More to come.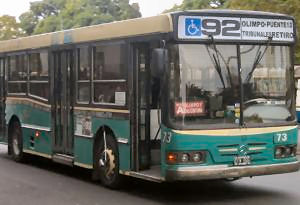 For those who haven't been following along, the biggest food project of the year has been my 92 bus pizza trek. Among the more interesting events of the year, an all-puertas cerradas catered charity event at the Australian Embassy that we participated in.
Best television this year, for me, unquestionably House of Cards, The Blacklist, The Newsroom, and, of course, the continuing adventures of the gang in The Big Bang Theory. Read a lot, saw quite a few movies, none of either stood out other than some food related books (most interesting of the year were the trio from Arzak restaurant in Spain).
So, overall, other than the vacations, kind of a yawn of a year. Maybe it's the let down from not having a Mayan Apocalypse to look back at. In fact, I just mentioned to a good friend here that we've both spent way too much time working and running around and not having a whole lot of fun this last year. But at least it means 2014 is wide open to impress.