Another month has passed and it's time for a look at the scattered photographs of my life that went unused. Last September it was all spicy mac 'n cheese and Montecristo sandwiches, experiments with Peruvian dishes, graffiti covered cars, and making empanadas. So what does September 2013 have to offer? Let's take a look: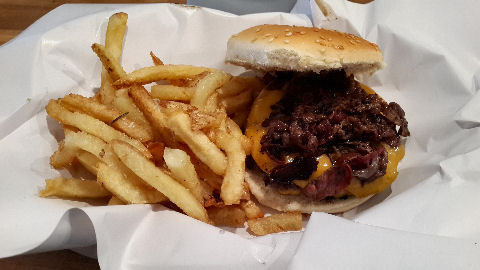 Let's just get it out of the way with. The latest in the expat hyped world of seeking out the things we miss is the new Perez H., Defensa 435 in Monserrat, where they're grinding meat daily to grill up some hand-packed burgers with a dozen or so different toppings available. Somewhere in the mix I understand that Antonio Soriano of the also recently opened Astor, which I've mentioned a couple of times recently, is involved, though I'm not clear how and I haven't asked him on one of my three visits to Astor so far. No question the burger's a good one – the meat is properly seasoned, it's fresh, and it's on a decent bun for a change. But, and there is a but, I asked for mine to be cooked rare, and the grill-man, calling out from behind the counter, confirmed that, not once, but twice after the waitress gave him my order, and I asked for the bacon to be crispy, which he informed me was a contradiction that I was just trying to make it confusing for him (I think he was joking, though it was hard to tell, but I'll give him that rather than assuming he's bad at customer contact). The burger came out a solid medium well, not a trace of pink in it, and the bacon was limp as the caramelized onions that accompanied it. I considered, given the thrice repeated request, to simply return it to the counter and ask him to try again, but ended up not. It was still quite good. The fries, properly cooked, golden, but way over-salted. For me, I'd have the burger again if I happened to be nearby and in the mood, but this time if it wasn't cooked right I'd hand it back, and I'd ask for the fries unsalted and then salt them myself. Good, but not really worth a trip out of the way for me.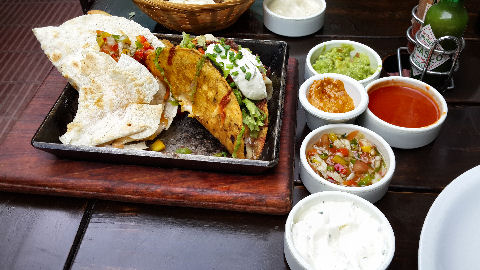 Sometimes a fast food pigout is in order, and one day out wandering around that resulted in dropping in at the closest outpost of Taco Box (there was briefly one closer on Peña, but it closed up shop months ago – or at least I thought so, their website still lists it), at Cervño 3768 in Palermo chico. A michelada, more or less unspiced, was fixed up by a few splashes of tabasco, and the botana, a mass gathering of a chicken burrito, taco, quesadillas and flautas (I don't know why they were all chicken versions, it's just what they delivered, I didn't specify beef, chicken or bean, and the waitress didn't ask), were tasty, and even more so with the additions of various condiments served on the side, including a sweat-inducing chili puree.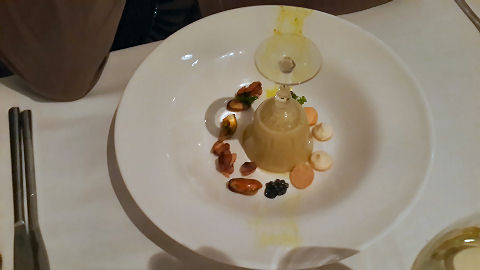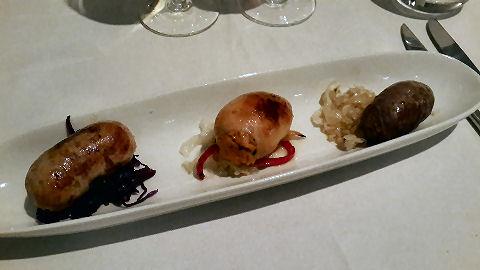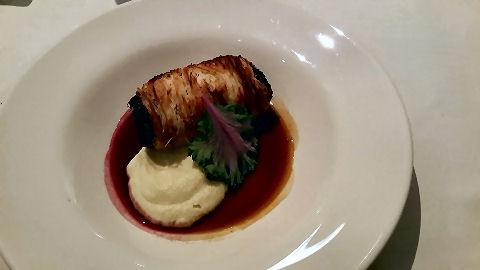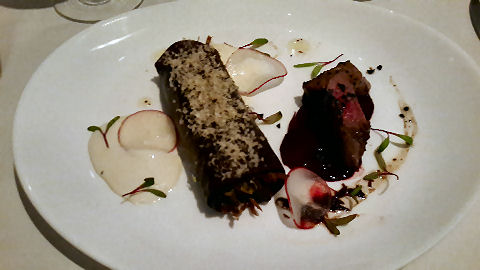 After lo so many years we finally got a chance to visit Casa Coupage, one of our puertas cerradas brethren. I've always heard great things about their food, and particularly, their wine service and selection. It's also a splurge, coming in at about double what we charge, so it was a birthday treat for myself, and Henry and I headed off for an evening out. It's a very different setup from ours, more like a regular restaurant that happens to be in a house, with the tables spaced far apart dotting two different rooms. There were two people in one room when we arrived, we sat in the other, and over the course of the night two other couples arrived at different times, each to be seated in one or the other rooms – so it felt a little empty – but that's business right now, things are slow all around. The owners, Santiago and Inés, are charming and welcoming (I know Santiago from the local sommelier society) and definitely make the effort to make sure everyone feels taken care of. They offer both a tasting menu and an a la carte menu – there were a couple of items on the former that Henry doesn't eat, and neither of us was in the mood for a long, long evening out, so we opted for the latter. Henry started with a delicious mussel soup and then moved on to braised beef cheeks wrapped in kataifi, which is basically shredded phylo dough, glazed with a very sweet sauce; I started off with a trio of chorizo bonbons – mini-sausages of prawn, rabbit and duck; and followed on with a cocoa cannellone filled with braised hare. All really good, possibly a little shy on quantity – the portions suited to the tasting menu I think, which is, therefore, a much better deal. Wine service was generous and Santiago picked some delightful pairings for us. And, to top it all off, they sent us dessert for my birthday and gave us a healthy discount on the tab at the end of the night as "friends of the house". So all in all, a lovely way to have spent my birthday, and some interesting flavors to contemplate.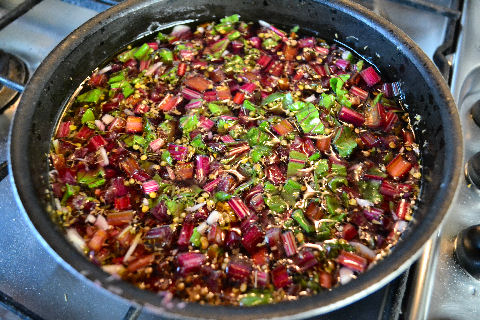 I hate waste when it comes to food (or anything else I guess), and so often try to use the leftovers of food preparation for something else. Vegetable peelings and ends go into making stocks, we use broccoli and cauliflower stems sliced or julienned in stir-fries for our own dinners, that sort of thing. Recently I've started playing with pickles and ferments. Here, a spicy beet stem pickle in the making that is great spooned over a burger, or veggie burger, or just mixed into plain white rice on the side of something else.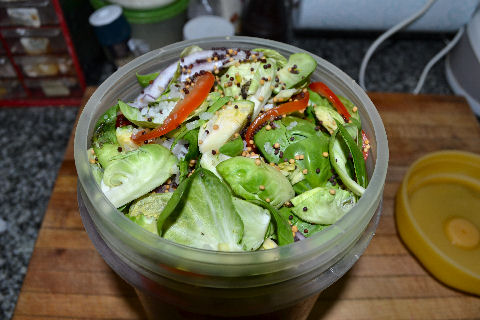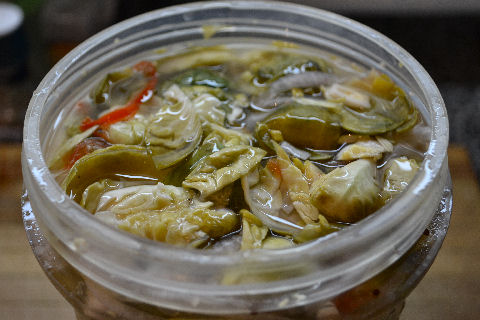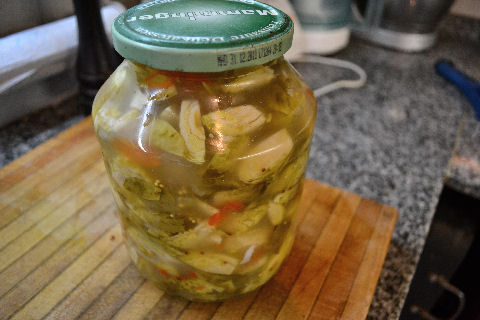 After some cancellations a couple of weeks ago I ended up with nearly a kilo of extra brussels sprouts sitting here. Normally we'd just cook them up and enjoy them, but I thought I'd give a shot at something else, fermented brussels sprouts. Kinda sorta like making kimchi except I didn't shred them, and decided to ferment them in brine, quartered. The photos are just before adding the brine, after three days fermenting, and after a week, when I moved them into a jar and into the refrigerator where they've now sat for another week or so. They're absolutely delicious and are part of a plate on this week's menu. We'll see how guest reaction is and whether they'll be coming back again. I have some broccoli stems just starting their ferment to see how they come out….
And that, my friends, family, and strangers, wraps up September.