I posted last week about a three-class birthday present for one young lady from another, and this week we had the other two sessions. The birthday girl asked for a bit of Peruvian and Brazilian food, so I put together a couple of classes that pulled out some favorites and even added in a new dish to the repertoire that I've been working on getting right.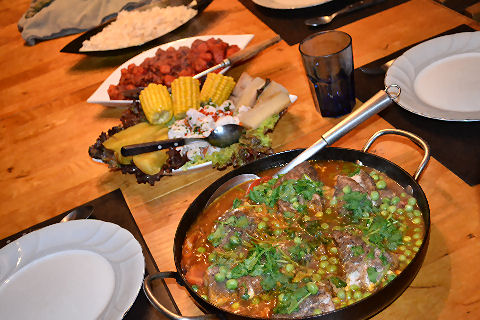 First up the Peruvian class, of course we had to make a lenguado (sole) ceviche, and a lovely mero (grouper) sudado, and rice. What Peruvian meal would be complete without rice? The new dish…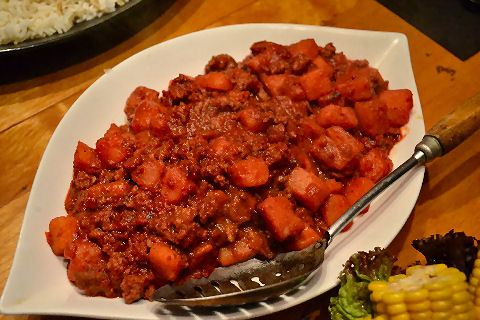 …Puka Picante, a traditional potato based dish from the Ayacucho area where the potatoes are first boiled and cut in cubes, then added to a flavorful meat stock with garlic, onions, red chilies, ground peanuts, and, beet juice – giving it a vivid red color. At the last minute some kind of sauteed or fried meat is added in or laid atop. We went simple, with ground beef.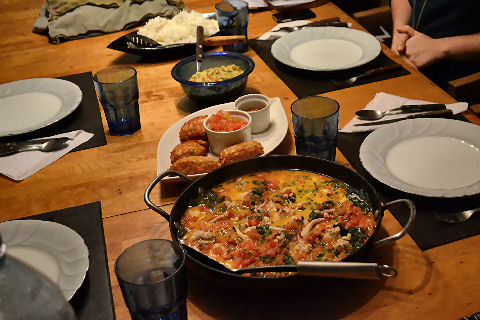 And, for the second class, the gifter, after learning of the giftee's choice of Brazilian food, asked if we could make acaraje (fried black-eyed pea fritters) with vatapá (shrimp and fish sauce) and a moqueca (our version with fish and calamari stewed in coconut herb broth). And rice. Of course, rice.