What a cool birthday present! Not for me, but I'd love one similar one day. A young woman just off a two year stint in Paraguay with the Peace Corps decided to buy a trio of private cooking classes with us for a friend she made while in Paraguay who's now living here in BA, as a birthday present. The two of them are spending three afternoons here between this week and next, and while the gifter had selected out three classes initially that she thought her friend would like, the birthday girl has asked for a bit of a change up. So, we'll be playing around with some things we've done in the past and some new things as well.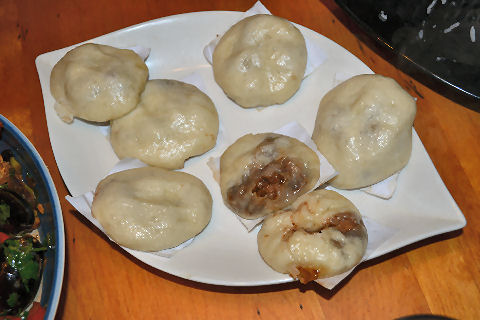 The first class was to select out some dishes from our Four Chinese Meals series, or at least keep it in that vein. Now, not the prettiest steamed pork buns in the world, these came out better, they were still darned tasty.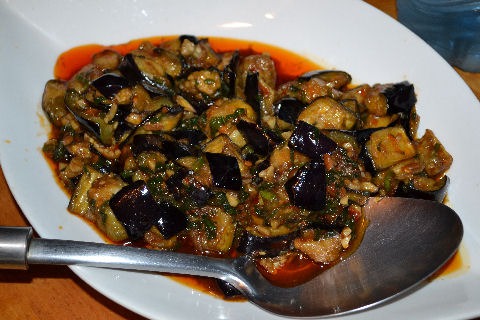 One of my favorite eggplant dishes – fried and then braised in a spicy bean paste sauce.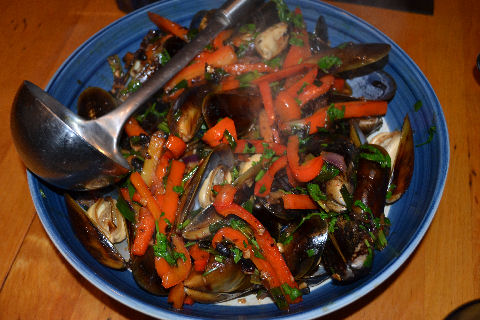 And, a new dish to the repertoire, mussels in chili black bean sauce.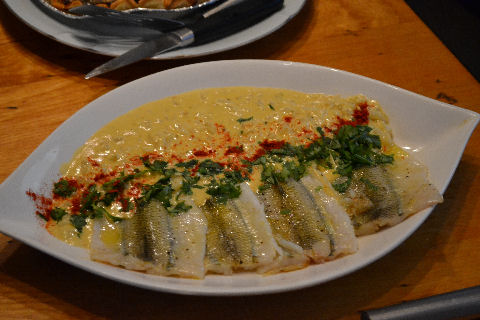 Also this week, a family of four, three of them down visiting their son who just finished up a six week homestay in Córdoba, in the midst of Tuesday's torrential rain we trekked out to Mercado del Progreso and then back here for a little cooking class where we made empanadas and pejerrey a la colonial.
Next week, the birthday duo are going for a double header of Peruvian and Brazilian. What to prepare, what to prepare….