On to the wedding day itself – pretty much a, if I may use the term, straightforward wedding, with a few twists. Two gay men both working in the political world, one republican, one democrat, one traditional chinese family, one traditional jewish family, you know, all the usual things to be considered. Hey, I didn't even get the distinction of being the guest from furthest afield geographically, since some of my new cousin-in-law's relatives came in from Taiwan.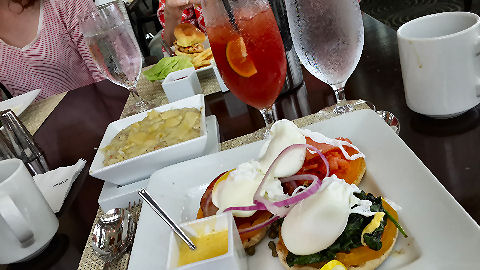 But, it was a Sunday, and that meant a nice big brunch at nearby Sauceity (pronounced like society apparently), 171 Waterfront Street, one of only two spots in National Harbor that serve brunch, the other being the mediocre fish place we ate at the first evening. The major difference, the former serving more traditional brunch items from a menu, the latter being a buffet that leans towards the seafood but still has breakfast-y stuff. Somehow or other when I ordered it, "trio of eggs benedicts" didn't quite click as being three full sized egg benedicts – one with canadian bacon, one with salmon, one with spinach (which, if I were being pedantic, would actually mean the trio was 1 benedict, 1 royale, and 1 florentine, but let's not go there). My first reaction was "too little hollandaise" as there was just a little teeny cup to pour over all three, but let's face it – 3 poached eggs plus hollandaise gets a bit much. Still, all three quite good. I really didn't need the side order of shrimp and grits though.
The rest of the day was spent alternately relaxing and doing various family things to get ready for the wedding, which was held nearby at the quite beautiful Oxon Manor House. Let's leave it in pictures with minimal chatter from me…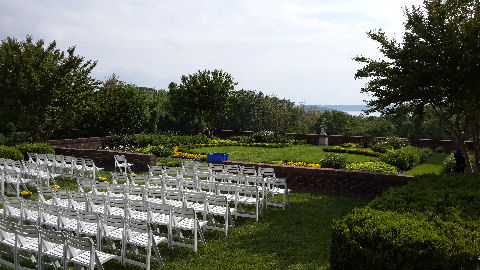 Beautiful outdoor setup. At moments it looked like it was going to rain, but it didn't, thankfully.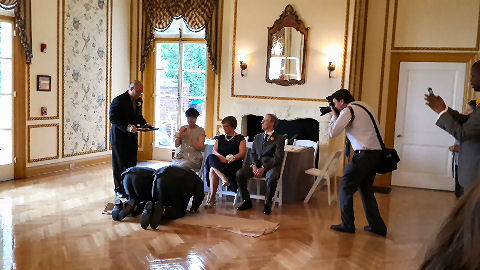 Mixing cultures was fun and interesting. First a chinese tea ceremony for Daniel's family.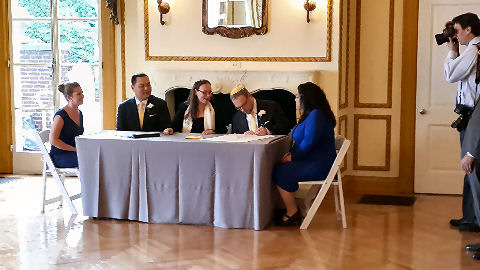 Then the prayers, reading and signing of the ketubah for Jeff's family, us.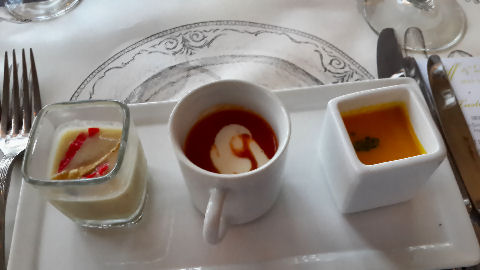 Then there was this pesky wedding ceremony – actually it was quite beautiful and well done, and other than some wireless mic problems that meant some of the stuff was lost to the wind, it went smoothly and quickly and they were soon married to much applause and congrats. And then everyone started drinking and eating, the real reason everyone comes to weddings. A nicely planned menu started with a trio of soups – white gazpacho, smoked tomato and fennel, and spiced carrot.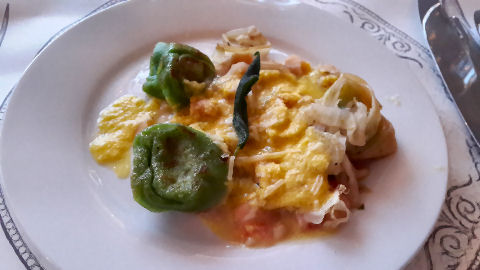 Then lovely ricotta and pea tortellini.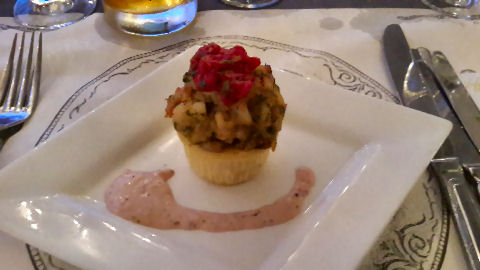 On to a crabcake over a corn souffle with remoulade sauce (or for those who didn't eat crab, of which there were quite a few either for vegetarian reasons or kosher reasons), a little portobello salad atop the corn souffle.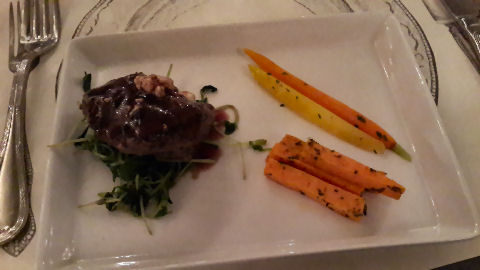 And then a little tenderloin with blue cheese and veg, and for the folk who wouldn't eat that for one or the other reason, a regrettable pasta dish of ravioli that were filled with squash and topped with more chopped portobellos. Other than that, all the dishes were quite good.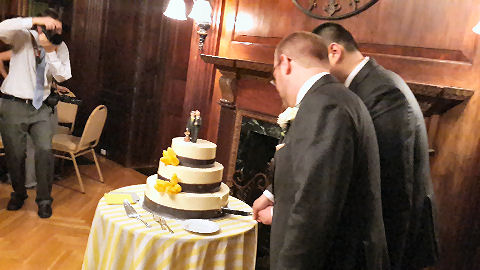 The cutting of the cake.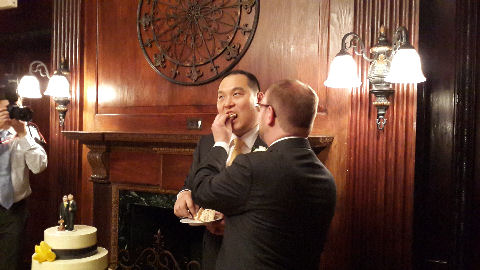 The eating of the cake. And a sundae bar.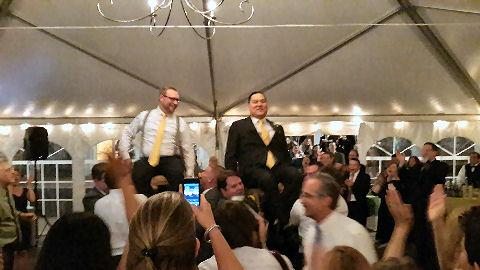 And, immediately thereafter, a bit of hoisting the new husbands up and down on chairs. Given the quantity of both food and drink all had imbibed, both looked like they were in danger of imminent "hurling" to put it in the vernacular, but they survived. Drink and dancing continued until late and then apparently more of the former back at the hotel. Pretty much like any wedding, anywhere.