Private party over the weekend, seven folk studying down here as part of a global executive MBA program. A chance for them to get to know each other outside of class, have some food and wine, and just relax. They also very kindly invited us to an event this week at the Swiss Ambassador's residence as their guests – thanks guys, wish we could have, but had plans that night! The only request, other than one person who didn't eat fish, though the rest all did, was that the food and wine showcase a little of the cuisine of Argentina. Our style, of course – so we brought in a little Peruvian, Brazilian, and even a touch of Eastern Europe.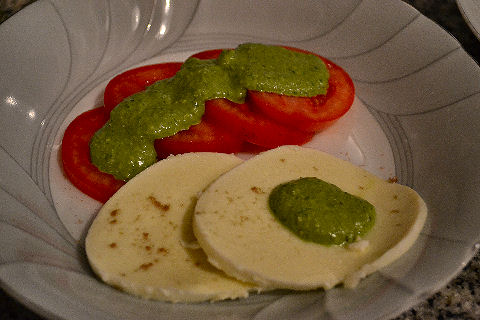 We started off with a simple caprese salad – fresh buffalo mozzarella, tomatoes, and a roasted garlic and basil pesto.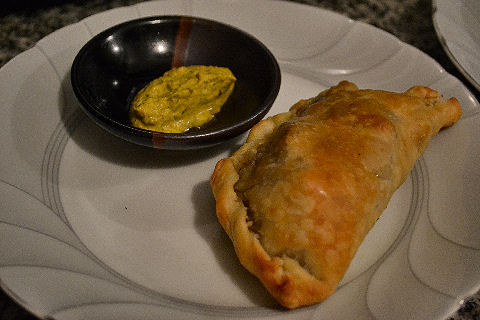 Spicy Patagonian style empanadas – mixed mushrooms (oyster, portobello, button) sauteed with chilies and garlic and then mixed with a bechamel sauce. On the side, a spicy Peruvian yellow pepper and huacatay sauce.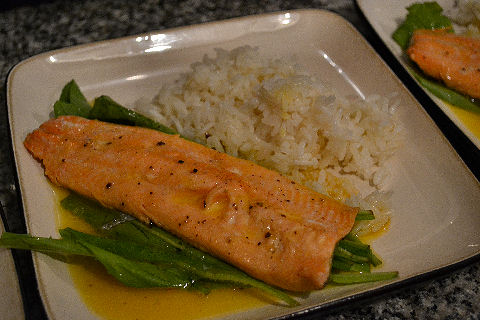 Olive oil poached trout. Passionfruit sauce. Radichetta. Rice. Chicken for the guy who didn't eat fish. Our favorite dish of the eve (trout for me, chicken for Henry).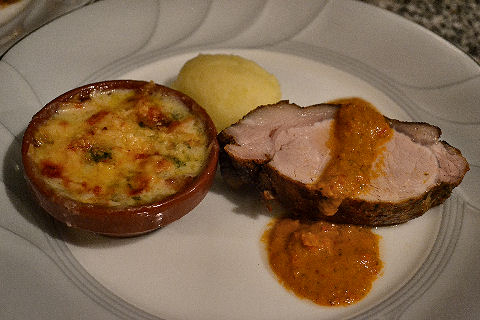 Spice rubbed and roasted pork loin, just made chimichurri sauce, mashed potatoes, creamed swiss chard with pancetta and romano cheese.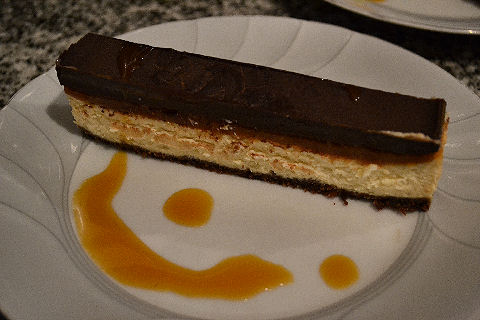 Dark chocolate cookie crust, white chocolate cheesecake, dulce de leche, dark chocolate ganache, orange caramel sauce.
Simple, delicious, and lots of fun. We learned a whole lot about homeopathic veterinary medicines – one of the women at the table was making a pitch of her business plan to the rest of the group.