"The moment you say, 'Please, give me a reason for this', then you are being impossible and temperamental." – Monserrat Caballé
To see a place and a people through someone else's eyes is often what photography is all about. You go to a gallery and stare at a picture and think, "I wish I could see it that way." Well, now's your chance, and it's brought to you by the young ladies behind Foto Ruta here in BA (and also Santiago and New York). They've put together what I think is a unique "tour" of parts of the city. I say tour in quotes because no one's leading a group of people around, but, at the same time, they've managed to accomplish the feeling of a bit of touring.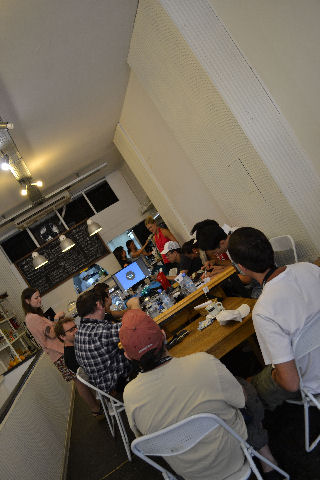 A group of disparate folk, primarily tourists, though I gather there are days when there are locals too, meet up at a chosen cafe on a Saturday afternoon. Somewhere between about 15-25 of them. And one of the two Foto Ruta partners, Joss, a professional photographer, spends about an hour presenting her thoughts on how one can use photography to see the neighborhood chosen for the day's activities. It's a combination of the basic principles of photography and art, a bit of how to use your camera if you're unfamiliar with some of the features, and a bit of history and culture for the immediate area.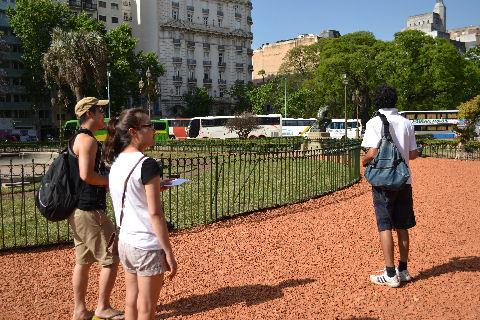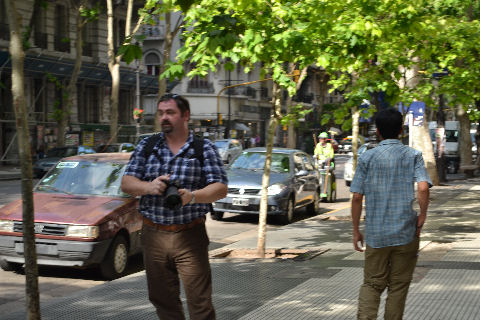 And then the group is broken up, by their own selection, into duos and trios, to hit the streets. A small map with some key local points of interest is provided, along with a sheet of "clues". The clues are a list of simple phrases for which each group is to find and take a photograph to illustrate it, in their own vision. A local friend of mine was also there to "cover" the event, we were both invited by the Foto Ruta folk, and we paired up – both to go out photographing as instructed, but also to spy on the other attendees to get a sense of how people approached it. I think most people probably did like we did – took lots of photos and then figured out how to pair something that they'd taken with each of the ten clues. The people on the journey were a mix – ranging from complete amateurs using cellphone cameras to a professional photographer with full equipment – some took photos, some just directed their groups – as Joss put it, there is always a mix of people who have creative ideas and others who carry them out, and everything in between.
I'll digress for a moment… well, ten moments, to illustrate what I did – my vision of the neighborhood we were in, Monserrat/Congreso.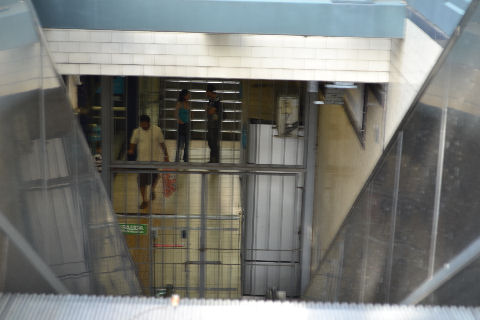 "Underground Movement"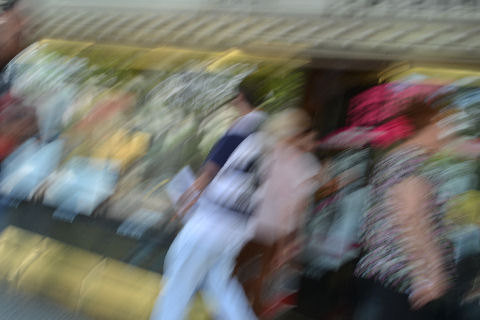 "That makes me dizzy"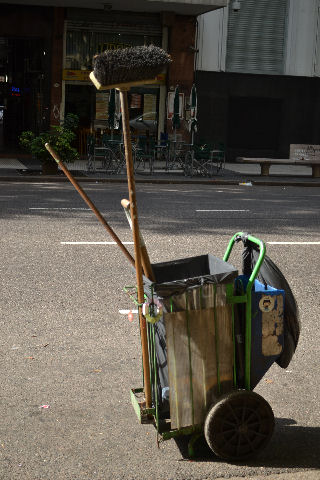 "Do these guys deliver?"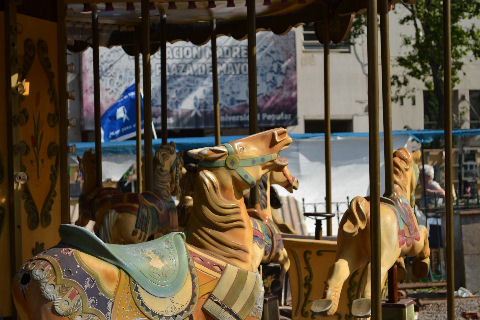 "Absence makes the heart grow fonder"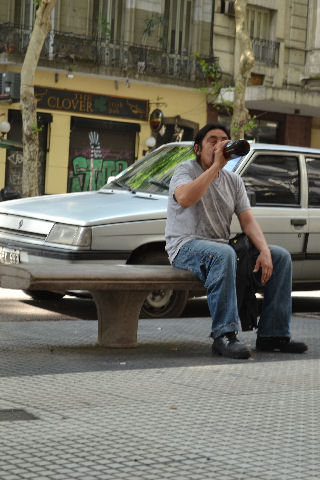 "A private moment"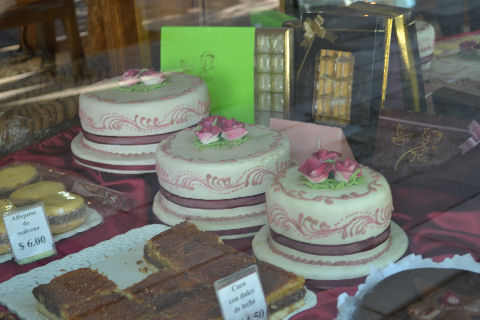 "A gesture of grandeur"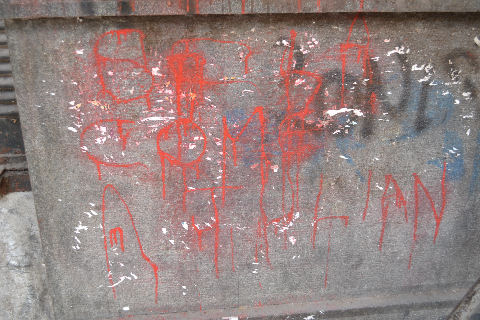 "Too close to decipher"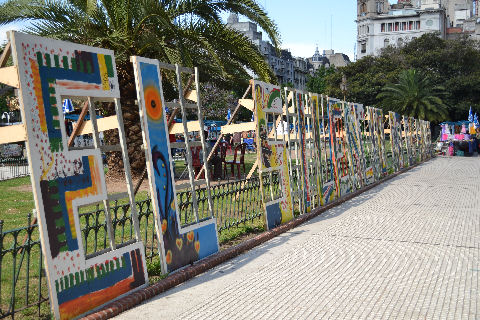 "Quote of the day"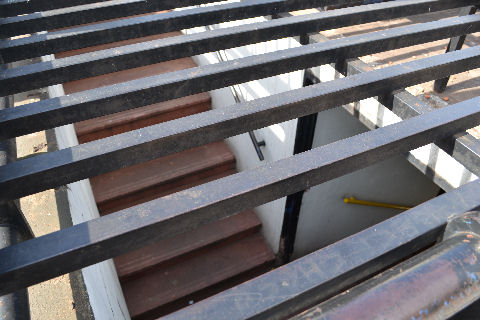 "I will follow you into the dark"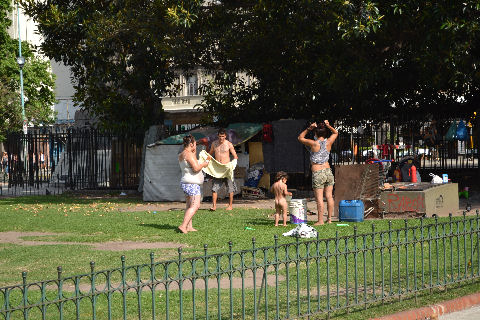 "The soul of Monserrat"
And that was my vision – you can see some of the other photos from the group that day here. At the end of around a two hour period out on the streets everyone gathers back at the cafe, uploads the ten photos they've selected to the Foto Ruta computer and then about an hour and a half is spent on a slideshow, along with some critique and discussion of both the photos and vision. Wine is provided, or at least it was at this cafe, along with potato chips – not a winning combo, but so be it, some of us ordered food in place of those. And, the group breaks up around five hours after the starting time.
Foto Ruta also offers some other activities – a similar sort of event specifically oriented around using smartphone cameras, photography workshops where you learn the ins and outs of how to take photos, and, more – details on their website linked up above.
Any criticisms? One minor one. I found the intro lecture part a little too dry and long – it needed more energy and probably to be cut down to about 45 minutes instead of topping out around an hour and a quarter (part of that was spent trying to get the computer equipment to work for the slideshow when it suddenly cut off – rather than focus on that the group leaders probably should have just kept going without the illustrations) – folk were definitely shifting around and starting to just talk among themselves rather than pay attention by the end of it – including us.
Overall, a fun afternoon out and highly recommended – not just for visitors, but for locals who want to be challenged to see a part of the city in a new way.