A new class added to our vegan repertoire, Coastal Spain. One dish each from Valencia, Murcia and Andalucia. So, what did you miss?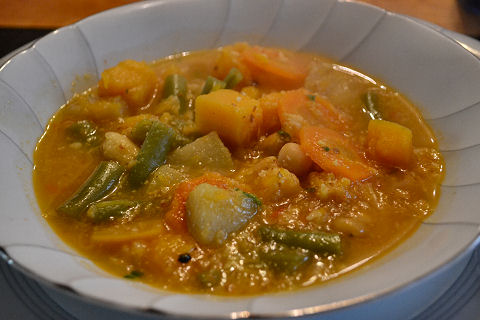 A delicious and tummy-warming olla gitana, or gypsy soup, packed with chickpeas, green beans, squash, and pears, and flavored with a sofreito of different onions, garlic, almonds, saffron, paprika and cinnamon.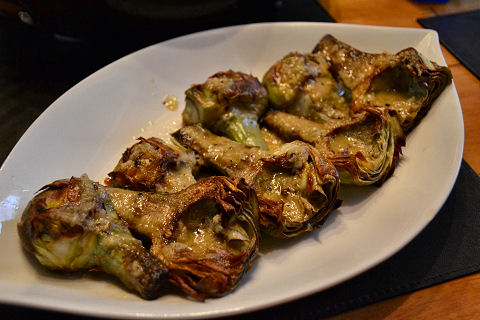 A platter of golden browned artichoke hearts slathered with a creamy dressing of garlic, sherry vinegar and olive oil – alcachofas en escabeche – look for this one on the coming weekend's menu.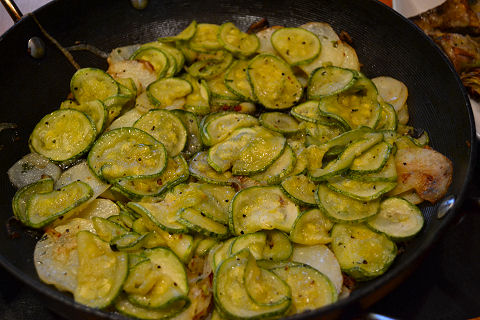 And, a prettied up version of the classic zucchini stew, zarangollo murciano – instead of all chopped vegetables, we thinly sliced zucchini and potatoes and sauteed them with onion, garlic and oregano – a perfect main course.