The monthly round-up of leftover pictures – not many this month.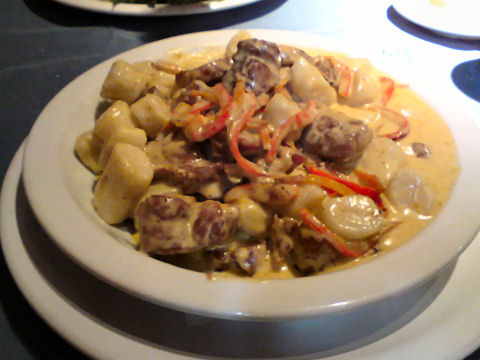 Had lunch with a friend at a little Recoleta neighborhood spot,
Brut Nature
, that I've passed numerous times but never gone into as, well, every time I looked inside there were never more than a half dozen or so people in there, and as a rough estimate, the youngest person's age seemed to be well past the century mark. The two of us, in our 50s and 60s respectively had to be the youngest one day at lunch by an easy 25 or more years. No intent to be ageist about it, it just never quite lured me in. And, while my gnocchi were perfectly cooked and more than abundant, I'm still, weeks later, questioning the (my) choice of the one unusual sauce on the menu, called
tigre batto
(Italian for "beaten tiger") – a curried carrot cream sauce with sweetbreads – it has potential, but was just too overwhelmingly rich.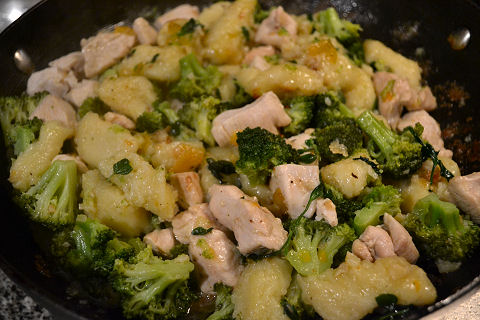 I spent a bit of time experimenting with different versions of gnocchi, a couple of which I've written up in past posts, and one of which, with chicken, broccoli and chilies, featured in one of my recent
BA Herald columns
, just in case you haven't been following along.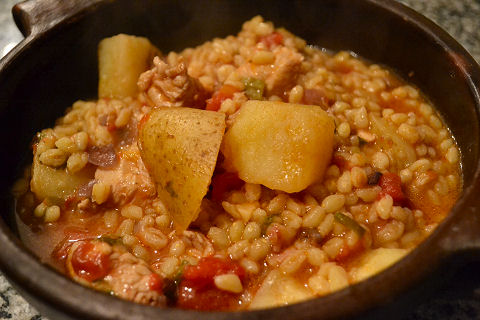 Also in one of those columns, a delicious wheatberry stew packed with chicken, tomatoes, potatoes and herbs.
And that was kind of it for leftover food photos. A couple of random building shots: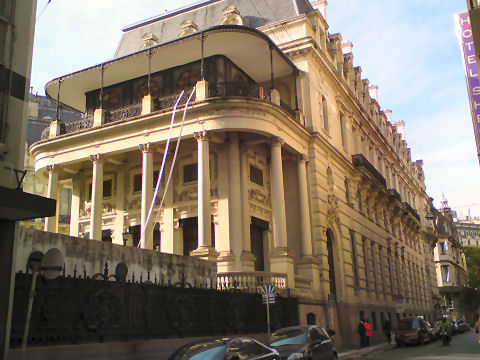 The rear of the
Palacio Paz
caught my eye. It's part of the military administration complex, though these days the building is used mostly for various social and trade events.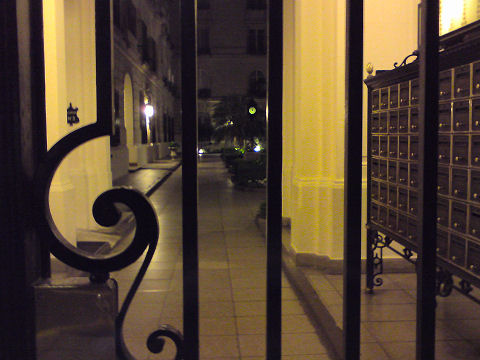 And, one evening, leaving a restaurant in Palermo Chico, wandering across and peering in at the beautiful courtyard in the
Palacio de los Patos
.
That's about as much "extra" as June had to offer.