Getting in from Asunción late Thursday I'd already decided that I'd pass on trying to get everything ready for a Friday evening dinner, so we were open just Saturday and Sunday. Several past customers joined us over the weekend, it was nice to see some familiar faces amongst all our new friends. It was also our friend Allan's last weekend filling in for Henry, who will be back this week from a month long workshop in Lima, while Allan is due to relatively soon depart back to Los Estados Unidos after a two year stint here. All went well over the weekend and we got some particularly great feedback on the soup, main course and dessert….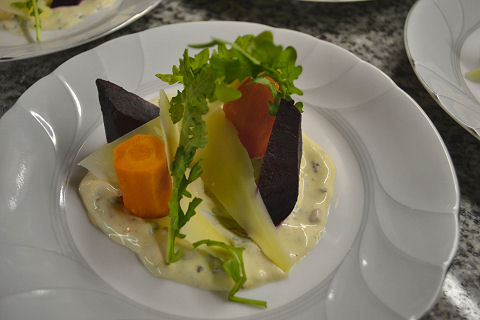 A remake with different look and a different sauce to a dish I played around with for the Xmas weekend back in 2009, inspired by one from Top Chef contender Kevin Gillespie. Roasted beets in olive oil, salt and black pepper. Poached carrots in apple juice, butter, salt and white pepper. Served over one of my favorite fun sauces, "deviled egg sauce", and with shavings of gran pampeano cheese and baby arugula.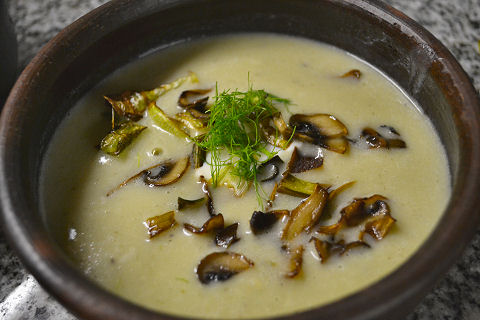 I've made several versions of fennel soup over the years and always come back to this one as the base. I've tried it with just fried falafel bobbing about, goat cheese and arugula malfatti, mussels and clams, chickpeas, and a variety of other bits. This time with crispy fried leeks and portobellos, plus a good dollop of yogurt flavored with orange peel, salt and white pepper.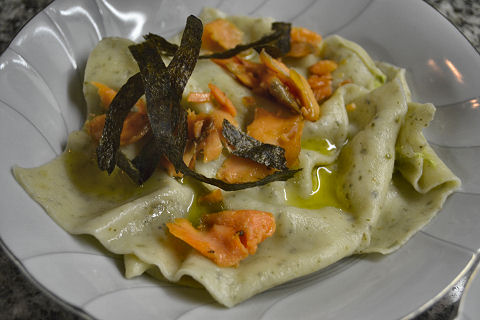 Reworked a favorite green tea fettucine dish as a raviolón, but other than that, stayed the same.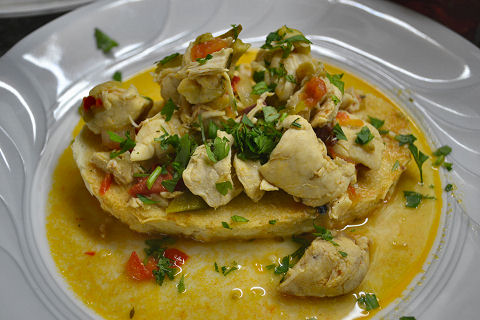 Pollo al Chlindrón. As good as the first time. Click the link for the step by step how to make it.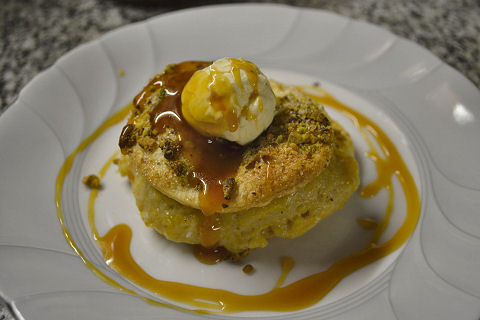 And, a reworking of our recent hit of a pumpkin napoleon. I'd planned to do it the same way, using phyllo dough, but, in addition to food import problems, it seems there's more and more of a food distribution problem as well – hit 11 stores, not one of them had any available. Went with small puff pastry rounds, which, in the end, I may actually like better… hard to say, one of those, we'd have to try them side by side.
Back in the groove and some fun new menu items coming up in the next few weeks.