"Continual improvement is an unending journey."

– Lloyd Dobyns, news correspondent
Catching up on the last week's worth of postings. Last weekend we continued into a two-day menu of tweaks to four dishes and one new one that I've been playing with.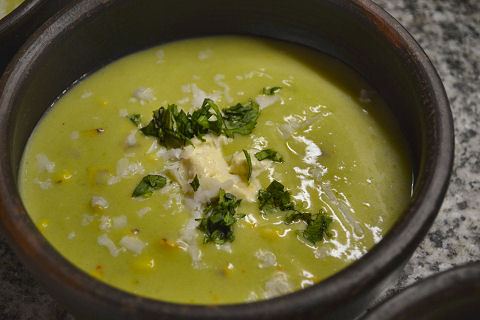 Brought the goat's milk feta cheese back to the chilled avocado and roasted corn soup – it just adds a nice texture and flavor to it. Otherwise, the same as in the private dinner from the night before.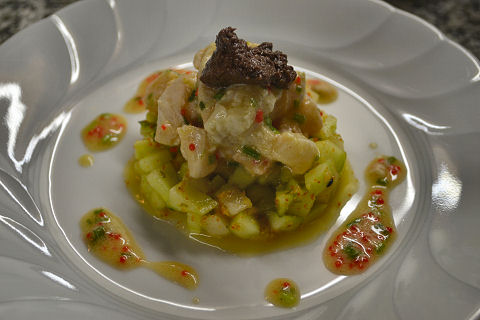 Putting together two dishes that we've had great success with, the prawn ceviche over spicy pear and cucumber, and the sea bass tartare – took the elements I liked best from both – the shichimi and lime spiced pear and cucumber dice as a base, the tartare (in this case, salmón blanco, or sand perch) in lemon, mustard, olive oil, chives, and red lumpfish roe (more for the color than anything else), and a dollop of black olive tapenade on top to bring in a bit more Mediterranean flavor.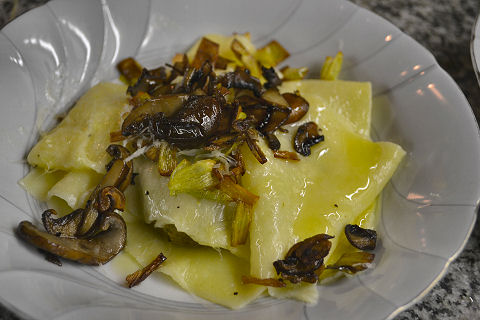 An open raviolon with a filling blend of our charred eggplant, mint and basil puree with a little hummus for body. Over the top, deep-fried leeks and baby portobello slices tossed with smoked salt. Drizzle of good olive oil.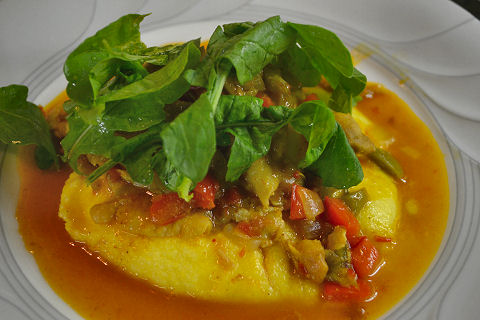 This is the one I've been playing with and I think it's pretty much where I want it – my take on pollo al chilindron, a classic Spanish dish with chicken braised in a tomato and pepper mix. Step-by-step details in an upcoming post. Served over creamy polenta and topped with some scattered arugula leaves.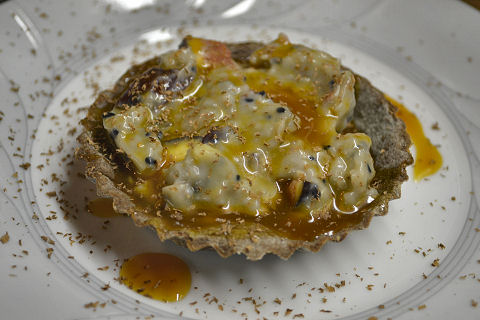 I mentioned in the previous dinner post that I was trying out different presentations for this dessert. Instead of the pionono style roll-up, here a cocoa crust filled with sesame pastry cream, diced fresh figs, and a good drizzle of salted bourbon caramel. I kind of like the look of the pionono better, but the flavors come through more clearly in this version. It was a hit both ways. To be played with more.