"I went to the museum where they had all the heads and arms from the statues that are in all the other museums."

– Steven Wright, comedian
A bit over a year ago the local government created a cultural pathway that they dubbed the Milla de los Museos Buenos Aires, or Buenos Aires Museum Mile. It's a selection of sixteen museums more or less along or just off of Av. Libertador, that starts in Retiro and ends in Palermo and covers a wide range of types of museums. I thought that over the next few weeks I'd hit up those that I've not yet been to. The first one is the Torre Monumental, or what most folks call the English Tower – the huge clock tower in the plaza outside of the Retiro Station. I didn't realize they had a museum and it wasn't open at the time I passed by, so it will be saved for a near future visit. Second on the list is the Museo de Arte Hispanoamericano Isaac Fernández Blanco at Suipacha 1422, just off Libertador, which I've visited numerous times and gave a cursory write-up to at one point. Since they don't allow photography inside I probably won't do a further post – it's interesting and I love its courtyard as a quiet place to sit, but it's not one of my favorite museums.
Third on the list is the Museo Nacional Ferroviario Raúl Scalabrini Ortiz at Avenida Libertador 405, which is where I found myself pretty much at the start of my walk. Ostensibly dedicated to the rail system of Argentina, and while certainly that forms a good portion of the collection, it's a somewhat dilapidated old railway building that houses displays of a wide variety of electrical machinery, much of which has little to nothing to do with riding the rails.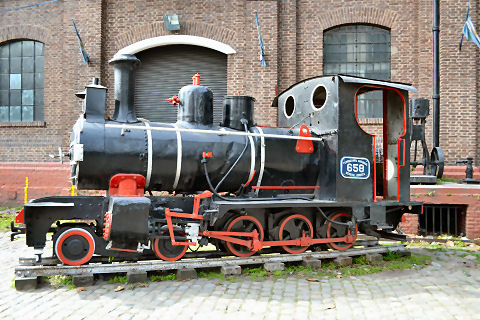 Outside the entrance.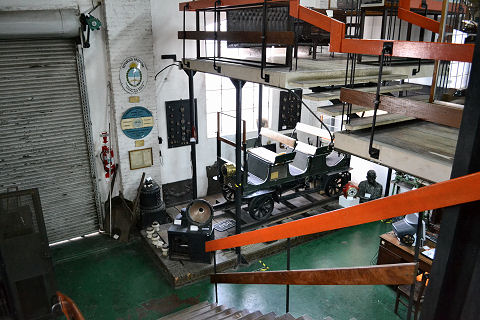 A view from one of the mezzanines over part of the museum.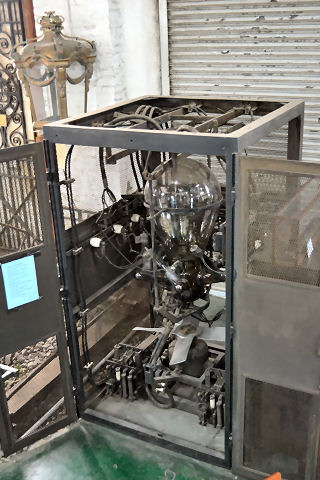 I have no idea, it's got wires and glass and metal and, well, it's just a guy thing.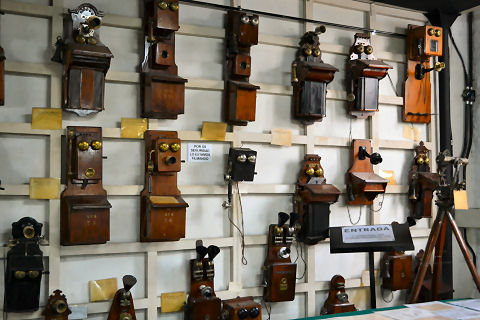 Collection of old wall phones.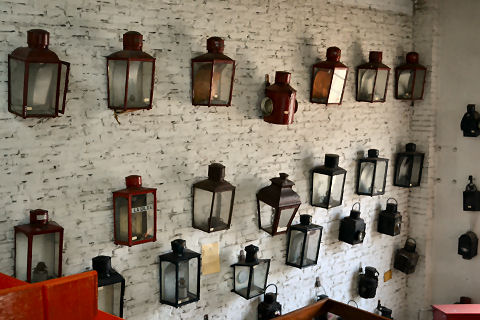 Street lamps and porch lights.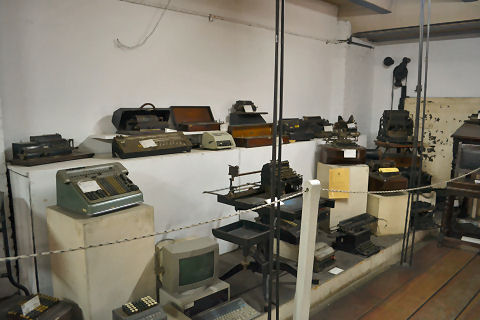 Early electric typewriters, adding machines, and even a very early Olivetti desktop computer.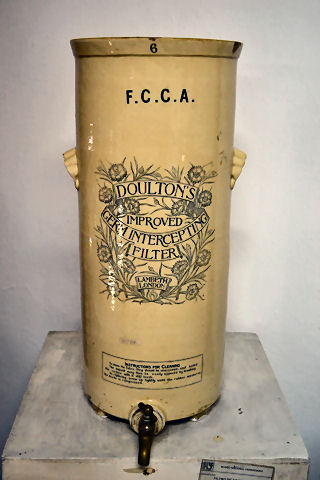 A very few things aren't electrical – there's a collection of old toilets and water filtration systems.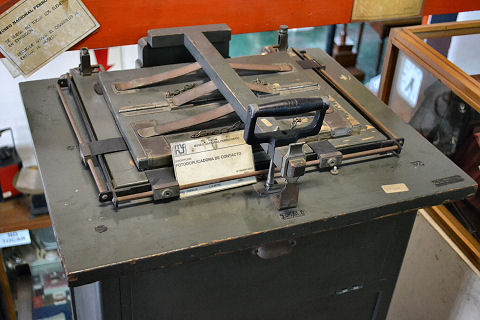 If you thought your copier was out of date….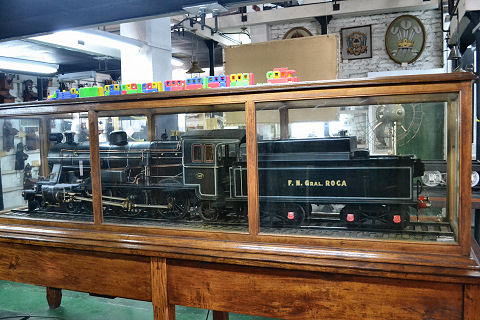 There is a fair amount of train related stuff, in particular many models (I like the colorful plastic toy one above as well).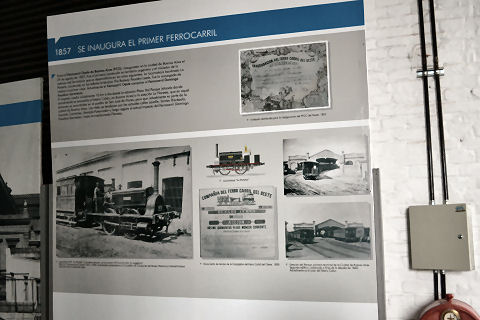 Outside of objects, there's one room devoted to the history of the system that was the most interesting part of it all. Wall posters cover the history of the system from its inception in 1857 with a single line…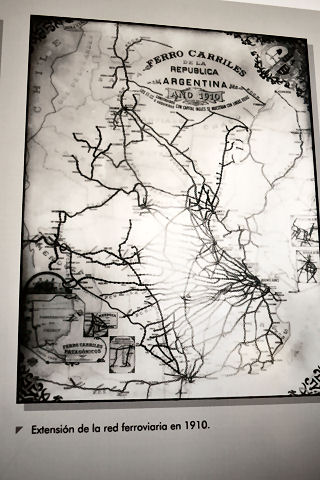 …to its peak in the 1950s when the lines covered over 47,000 kilometers (30,000 miles) across the country. These days, it's less than half that, with around 21,000 kilometers (13,000 miles) of train service in operation, mostly centered around suburban transit from the city of Buenos Aires to parts of the surrounding province, and a few longer lines to places like Rosario and Mar del Plata (yes, I know that this photo isn't from then, it's from 1910 when it covered around the same as it does now).