"Every time I see an adult on a bicycle, I no longer despair for the future of the human race.

– H. G. Wells
After a good night's sleep, we were up and out early in the morning to meet up with Sebastián Clerico, who offers a selection of Rosario and Delta tours on bike, via kayak or in a motor launch. Initially we just planned on the bike tour, but we were so happy with his service that we re-upped for a launch tour later in the day (next post). Once again, I'll leave this to photos – we took a trek up along the river for about 5 kilometers and then wound our way back through the city center.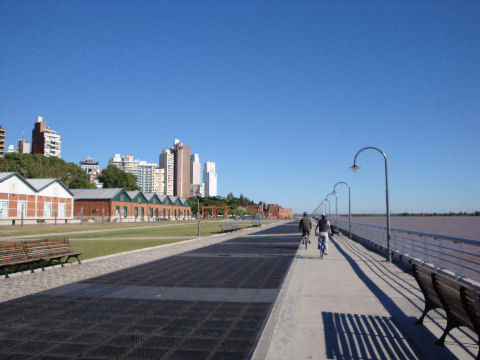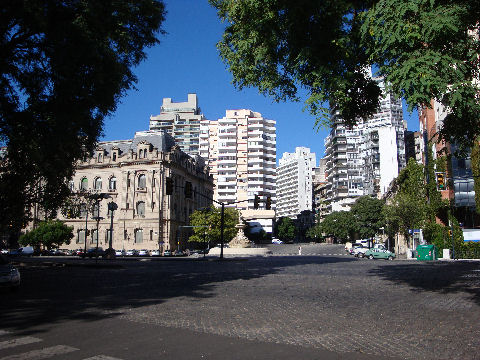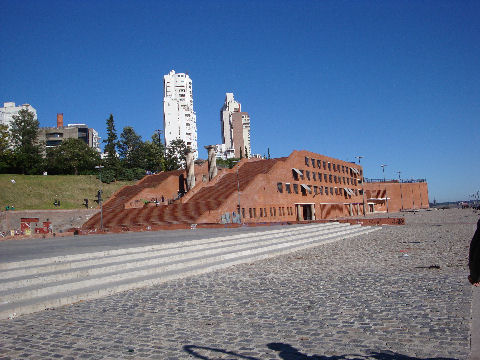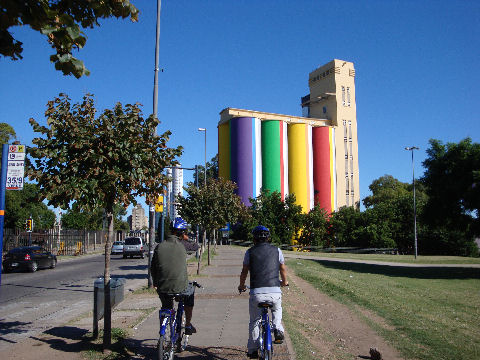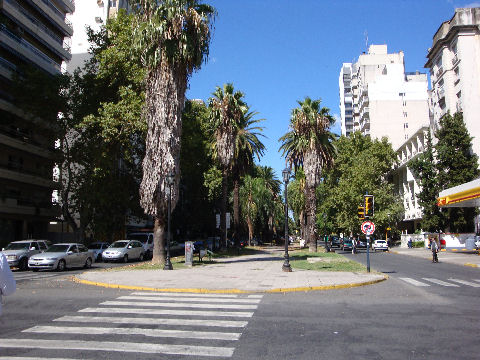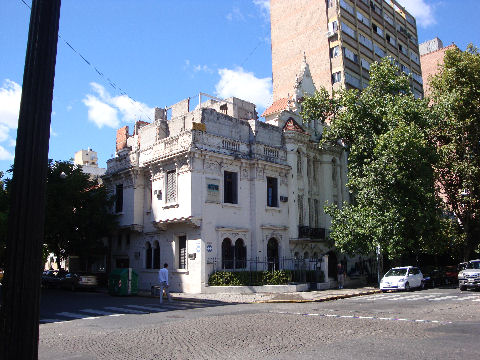 After a three hour tour we took a walk over to the riverfront again, stopping first at La Marina, at the corner of Rioja and 1° de Mayo – a fairly highly rated fish restaurant. Turns out to be a basement decorated pretty much like a nautical club social hall. Cash only, but the prices are easy on the wallet. Mostly locals, and particularly those of retirement age were having lunch – the place wasn't particularly busy.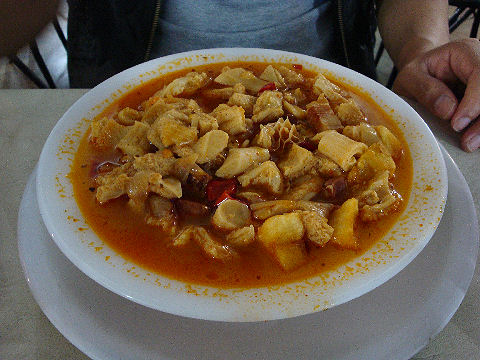 We split an order of more fried calamari, which thankfully were actually crispy, though still clearly deep fried straight from frozen. Just a couple of wedges of lemon and some salt served with them. Also a fish empanada that was really quite good. Then Henry decided on a non-fish move and ordered a bowl of mondongo, tripe stew – not a favorite of mine, though this was okay – he wasn't overly impressed as it seemed packed with more ham than tripe.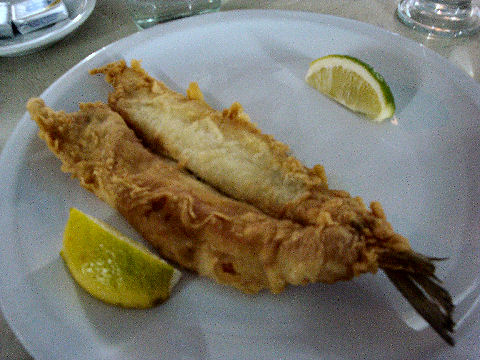 My fault. I misread Pejerrey a la marinera as Pejerrey a la marinara, and was thinking I was getting something interesting in a tomato sauce. But no, marinera style turns out to be nothing more than breaded and deep fried fish. It was fine but not quite what I was looking for, and obviously not very substantial. Thankfully we'd had the appetizers – though just a bit too much fried food for my tastes (the empanada was fried as well).
Still, it was decent, honest food, and the four dishes plus a couple of bottles of water only ran to 92 pesos – the fried calamari was more than a third of that at 36 pesos, but was a whopping portion. Not a place I'd go out of my way to get to, but fine for a quick lunch if you're in the 'hood. After lunch we took a slow wander back to the hotel, checking out a few sights here and there, mostly more interesting buildings, but also the famed Belgrano memorial.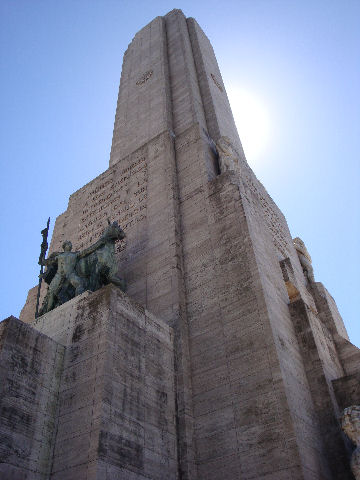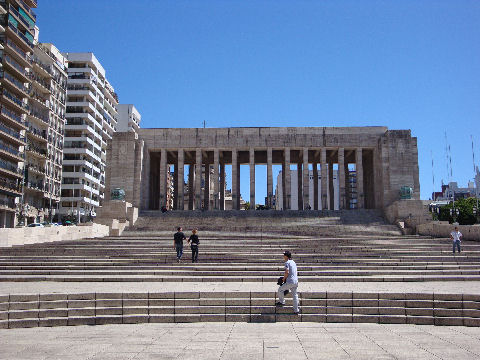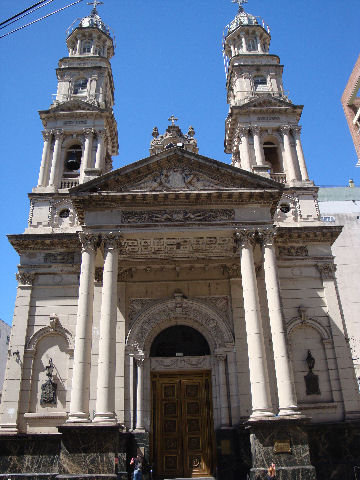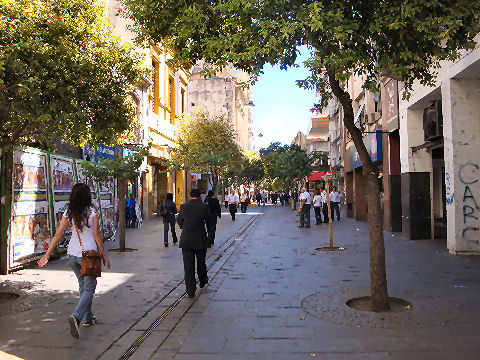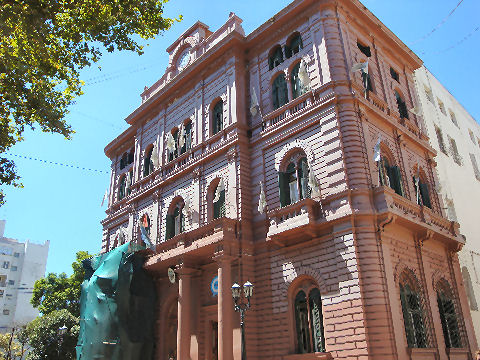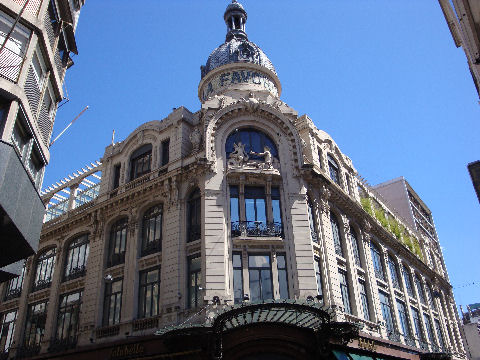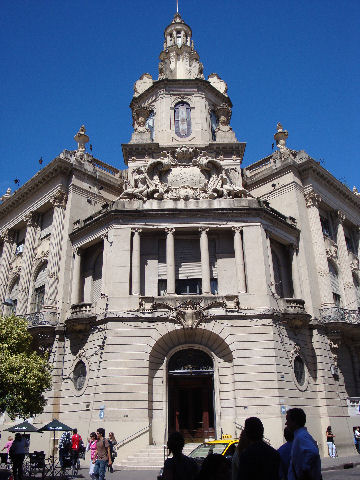 Then we texted Sebastián to see if he was still free for a motorboat tour of the Delta, he was. We crashed at the hotel for a couple of hours and then headed back out….