Kate: I need bread.
Eugene: What?
Kate: I don't have enough bread. Run over to Greenblatt's and get me a fresh rye bread.
Eugene: Again? I just came back from Grennblatt's.
Kate: So you'll go again.
Eugene: I'm always going to the store. When I grow up, that's all I'll be trained to do, go to the store.
Kate: You don't want to go?… Never mind, I'll go.
Eugene: Don't do that! Don't make me feel guilty. I'll go.
Kate: And get a quarter of a pound of butter.
Eugene: I bought a quarter pound of butter this morning. Why don't you buy a half pound at a time?
Kate: And suppose the house burned down this afternoon? Why do I need an extra quarter pound of butter?
Eugene: If my mom taught logic in high school, this would be some weird country.

– From Brighton Beach Memoirs (1986)
I haven't been to Brighton Beach since I first moved to New York City more than 25 years ago. It's a different place now – then, it was still a predominately Jewish, mixed Eastern European neighborhood and getting pretty run down. Now, it's Little Russia by the Sea. All you hear, see, smell, taste and touch is Russian, Ukrainian, Moldavian…. You could be at a beach resort in the Crimea. Until, perhaps, you hit the boardwalk, which, while still dominated by the local Russians, is shared with nearby black and hispanic populations. It's probably the prettiest beach in the New York City, which likely explains why I didn't return over the decades – I'm not a beach person. But the food…! If I still lived in the city, I think I'd be out there on a regular basis after having spent this day out there. Just to buy things (at half the price of Manhattan, not to mention all the things you can only get out in Brighton Beach), eat and people watch (sometimes pretty, sometimes not, that's life). Here, twenty out of about a hundred snapshots of the day, with minimal commentary.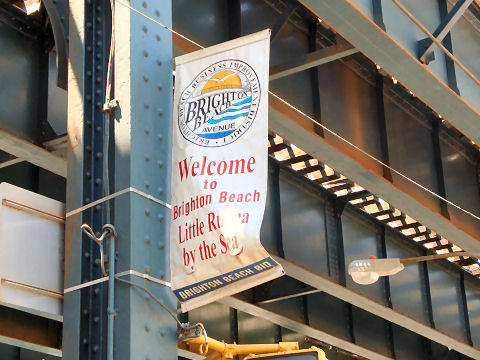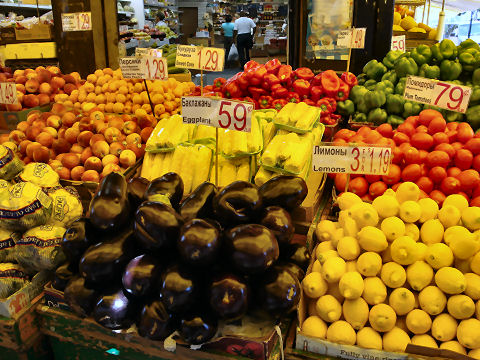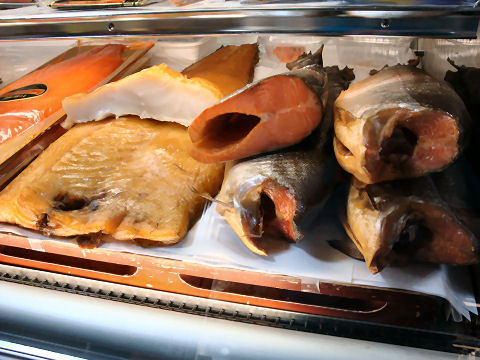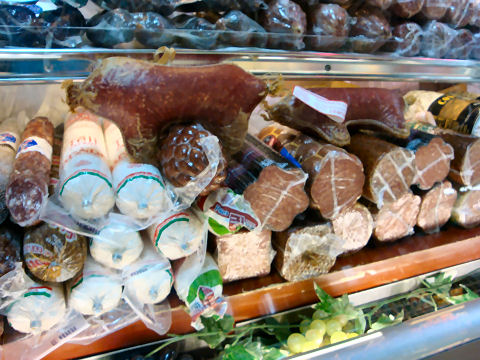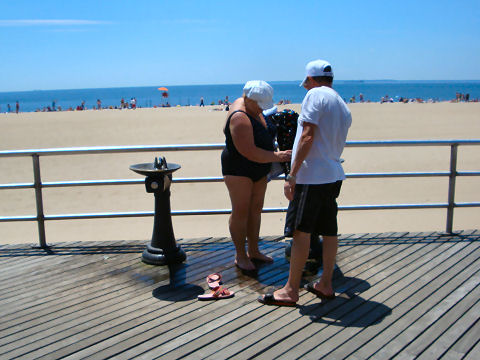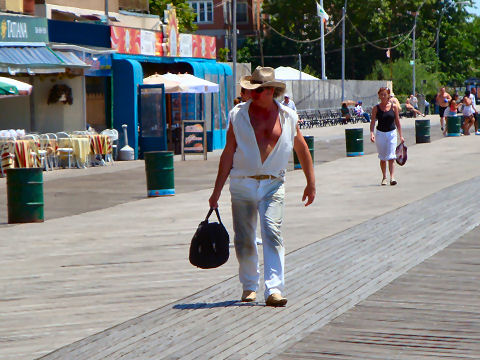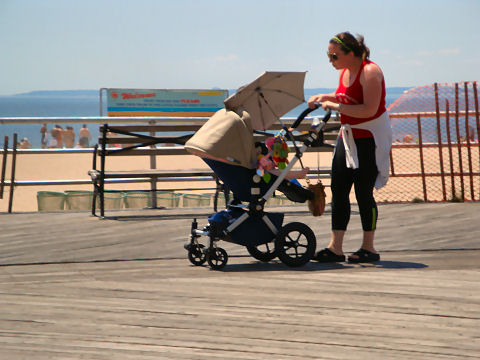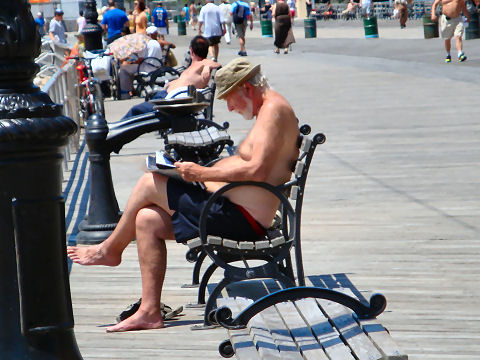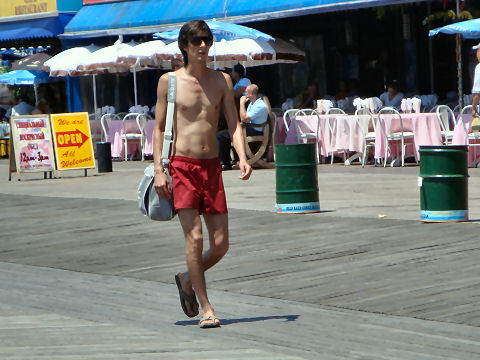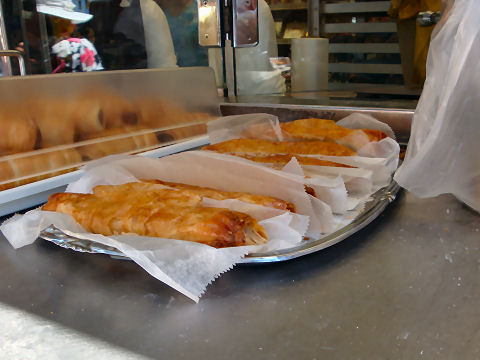 Spinach pie…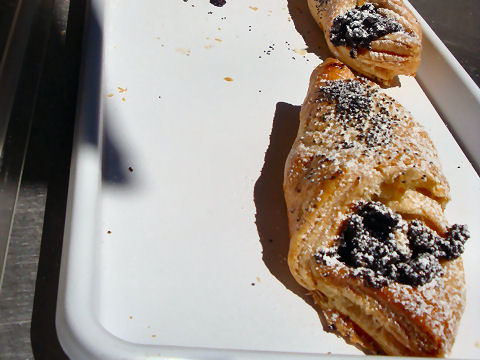 Poppy seed pastries…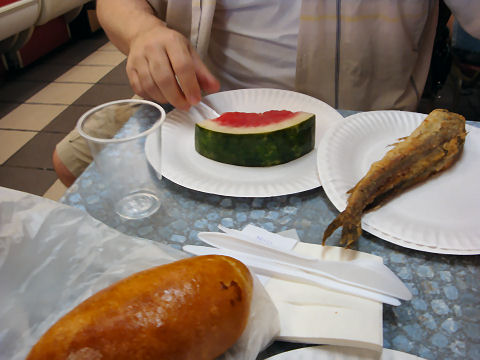 Garlic and dill pickled watermelon anyone?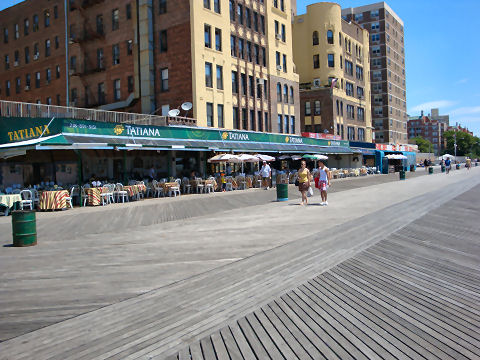 The obligatory visit to Tatiana's.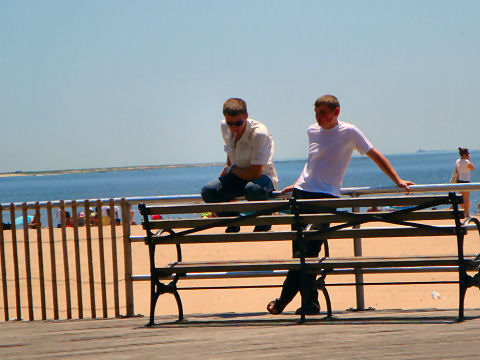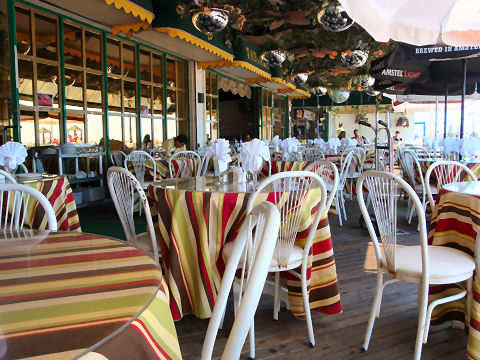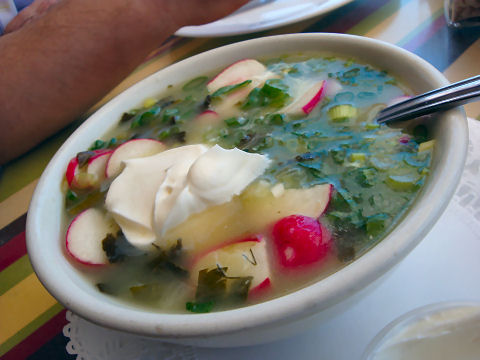 Cold spinach and radish borscht.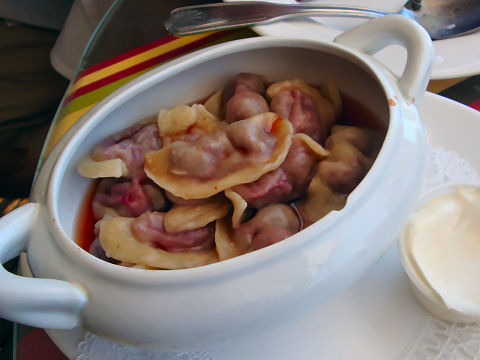 Sour cherry vareniki.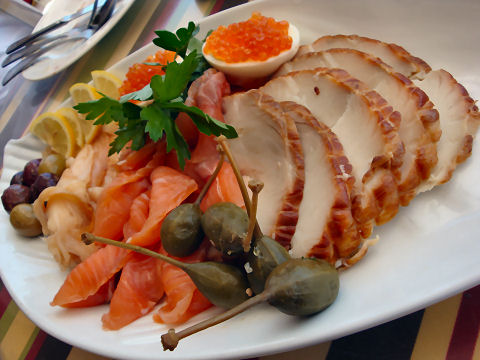 Smoked sturgeon, salmon, butterfish.