"I believe first in the quality of ingredients, local purchasing and in cooking seasonally. I also think it's really important for food to make sense and have a sense of place. It's clear when a dish went through an uninformed creative process, when it hasn't really been inspired by original, nostalgic, congruent thought. I don't believe in fusion when it's obviously out of place, which is really common here in the U.S. I think food needs some sort of base and it's just as important to know where your ideas come from, as it is to know where your beef comes from."

– Zac Pelaccio, chef
Our theme this last weekend had nothing to do with a historic date, nor a whimsical event, but simply it's been awhile since we've offered up a Peruvian dinner, and I've been doing lots of experimenting with fusing those dishes with touches of Mediterranean influence. So, that was our theme….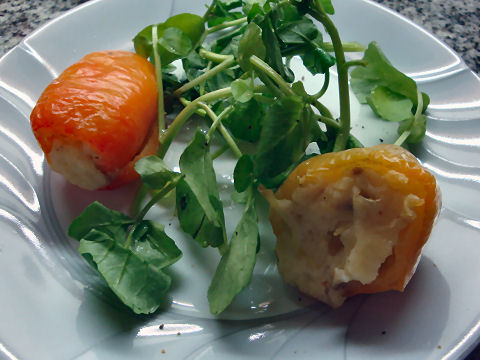 You've seen us make rocotos rellenos before, stuffed hot peppers, generally with a mix of ground beef, herbs, raisins and cheese. To give it a touch of the sunny Med, I stuffed these with mashed skin on potatoes with sauteed leeks and bacon, and a good amount of cream to smooth it all out. A watercress salad with toasted hazelnut oil drizzled over the whole thing and these were a hit – though I think they were a bit of a wakeup for a couple of the local expats for whom it's been awhile since spicy food crossed their plates.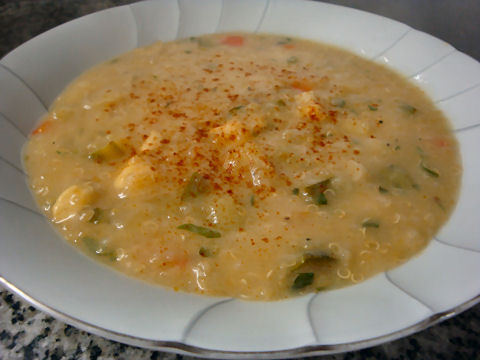 I didn't stray too far from the sopa incaica recipe we've gotten down (same link as above), but, to give it a touch of an Italian minestrone, heavier on the vegetables, and substituted in cuartirolo cheese instead of the crumbled local farmer's cheese. This was the hit of both nights.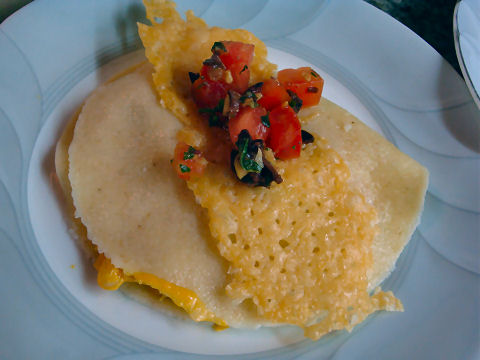 Continuing from that same link, a bit of a modification on the ají de gallina lasagna, really just in the topping, I made a little chopped salsa of three different kinds of olives with tomatoes, garlic and hot peppers.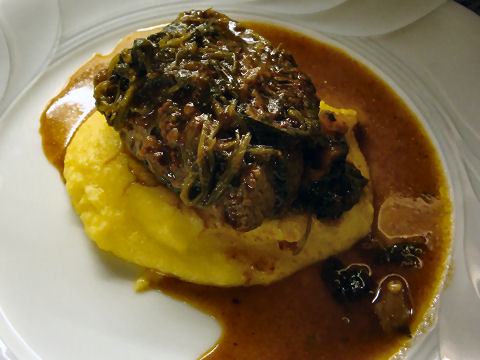 The huatia sulcana, our favorite slow braised beef with herbs – made the slow way over low heat rather than the quick version I detailed in the recipe linked, this time served over polenta grassa – polenta that's made with milk and then finished with cheese, in this case a creamy, fresh goat's milk cheese.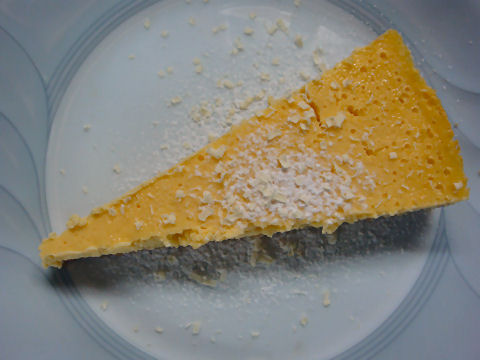 And, finished off with a passion fruit cheesecake made with our own homemade cream cheese, and finished with grated white chocolate and powdered sugar.