"But, my dear sirs, when peace does come, you may call on me for any thing. Then will I share with you the last cracker, and watch with you to shield your homes and families against danger from every quarter."

– General William Tecumseh Sherman
Is there really anyone out there who doesn't snack on crackers of one sort or another? I thought not. So when the idea came up to offer a class on quick breads and crackers, and maybe a little dip of some sort to go with them – the vegetable caviars we made for our recent Ukrainian dinner were mentioned – I thought it'd be fun. Add to that that this was part of our vegan series, so no milk, cream, cheese, butter, honey… and we had our structure. Just thought I'd show y'all some of the fun stuff we made: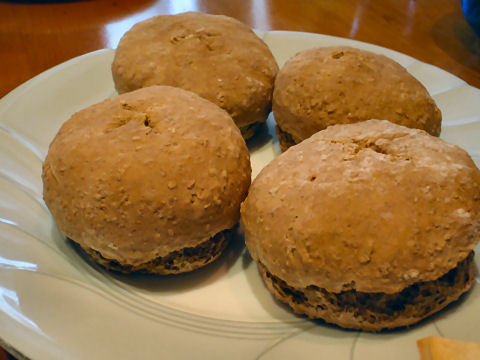 A whole grain soda bread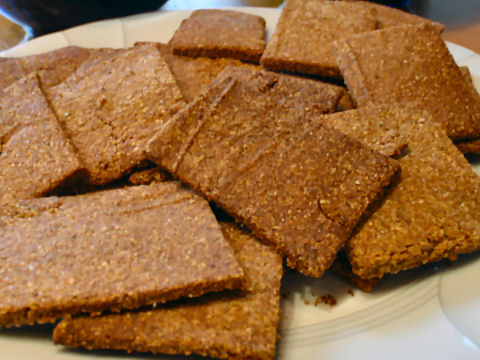 Rye Crisps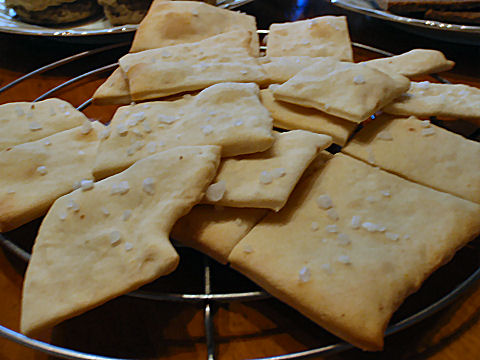 Saltines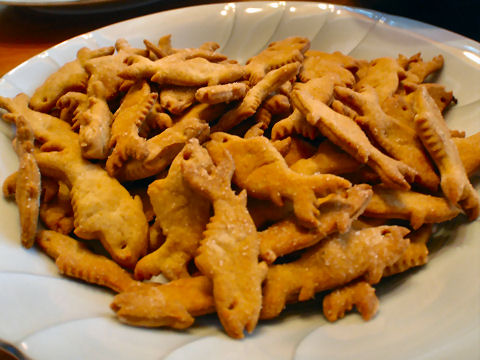 And how could we not make Goldfish?
I had envisioned that the class would just involve sampling a little and then the students packing up the leftovers and taking them home, but we ended up sitting around snacking on these and the eggplant and mushroom caviars, and by the time they were ready to go, there was really almost nothing left!