On our last visit to Trujillo we spent time at the Mercado Central and the Mercado Mayorista. We did make it to the wholesale market again, to buy a turkey for New Year's Eve – more in the next post – but the big market day was spent yesterday, Sunday, at the Santo Domingo, which is only open on Sundays (as well as La Union, which is an outdoor dining market that I'll get to in another post).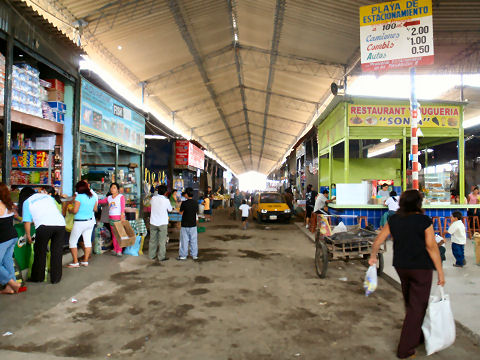 Walking into this market is a different experience than the others, it's far less crowded, except in a few parts, things are displayed better, and overall it just seems much cleaner and better controlled.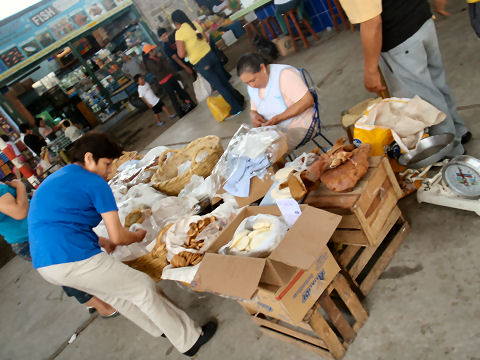 People come in from the surrounding mountains and hills, bringing homemade products like breads, cheeses, hams, etc…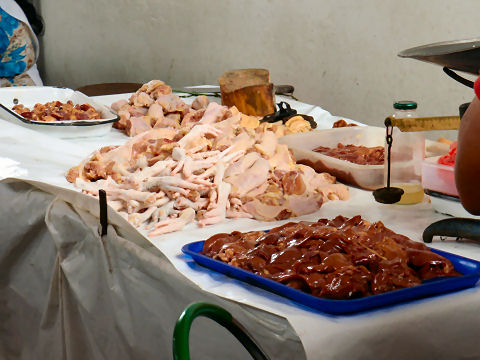 Not only can you buy chickens, but you can find vendors specializing in "parts is parts"….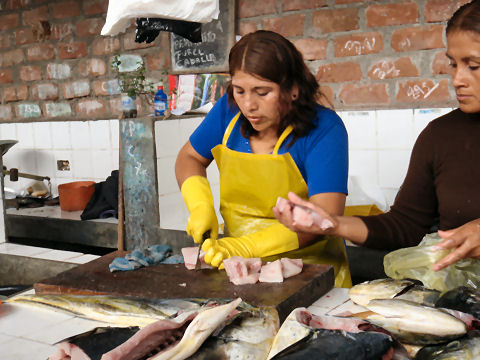 Fishmongers cut fish to order or just fillet them so they're ready to go – we picked up three kilos of sole for a ceviche.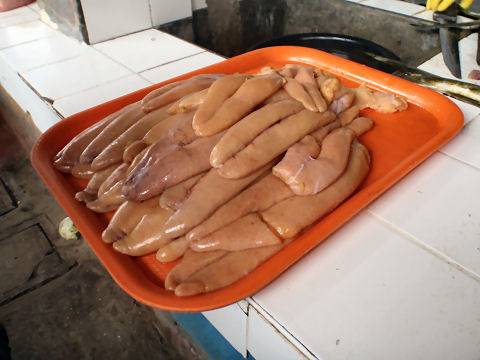 No one seemed to have any idea what to do with the fish roe, so they're laid out and cheap as can be. Oh for some bacon and fresh sage… and a real kitchen.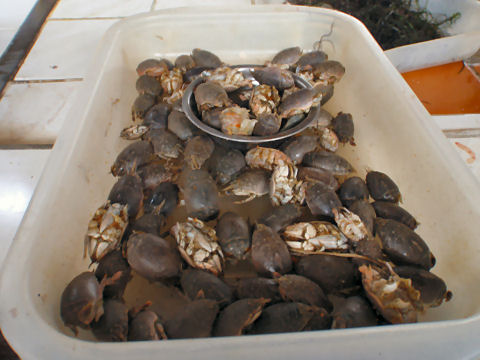 You might recall mui-mui, the anomuran sand crab, or perhaps not. We didn't buy them this time either – no one in the family likes them.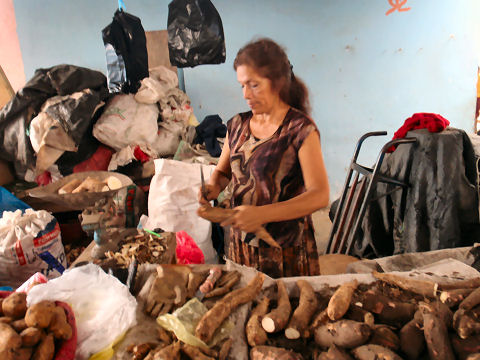 This woman just sells yuca – white or yellow, and even cuts and peels it for you.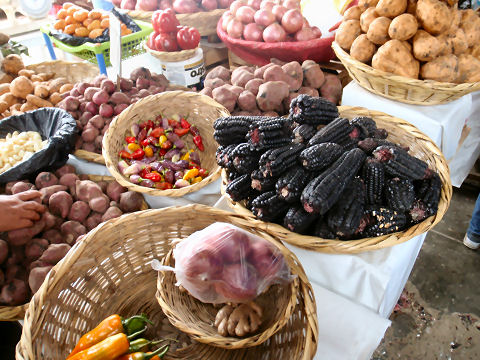 An array of vegetables and various potatoes and chilies.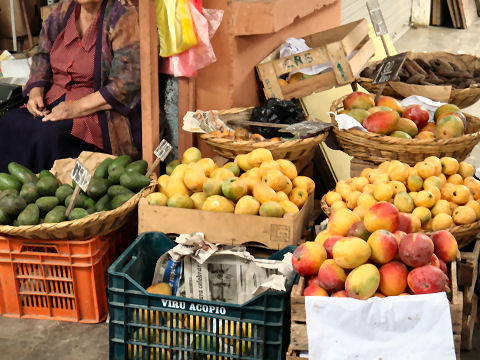 Different kinds of mangoes abound, along with other fruits and vegetables.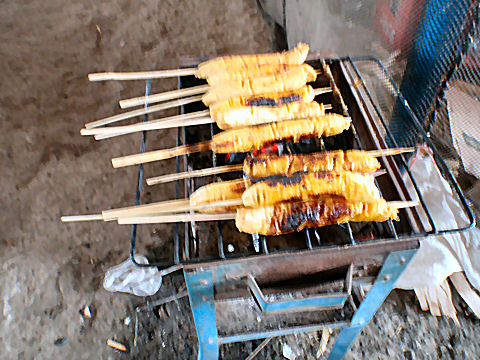 You could snack on grilled plantains…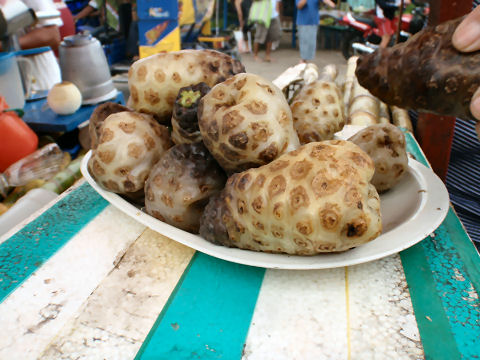 …try a noni…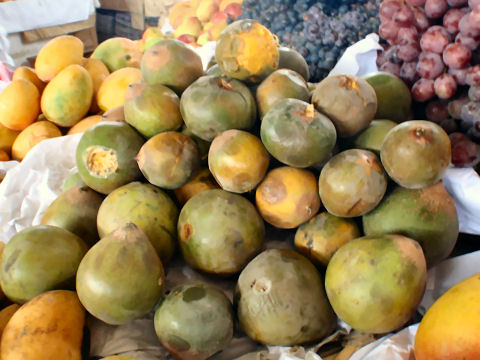 …or, of course, the classic local fruit, the lucuma, or egg-fruit – still tasting of strawberries in maple syrup.