So, back to Trujillo, Henry's hometown, for another visit. He spent the month of December here while I remained in BA, then I had my little mini-break in Santiago, and on to spend a few days at the family homestead. Now, those of you who've been with me awhile will perhaps remember that the homestead is… well… not exactly what I'm used to, let's just say that. So it's been a few days of living in a brick room with dirt floor, no hot water, in fact, only running water for 6 hours per day, no roof over most of the house, etc., etc., etc. And you don't even get the benefits of camping and nature and all that. We've been in the middle of one of the poorest barrios in the city, where basically I keep being reminded not to go outside on my own if I want to make it back in one piece. It doesn't quite seem that dangerous, and going out with members of the family seems fine – they're just convinced that if a gringo were to be out on his own he'd be kidnapped, robbed, or worse. Who knows? But I'm not taking any major risks.
We've been doing a bit more sightseeing this time in town, rather than out to the various archaeological sites in the area.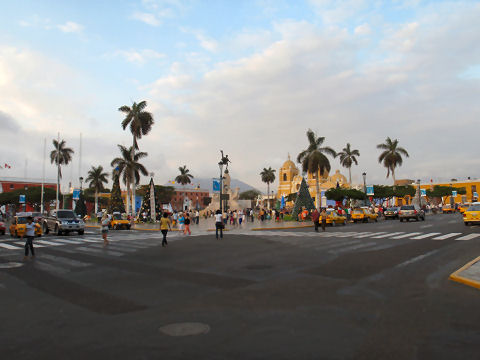 The Plaza de Armas is the main square, as it is in most Latin American towns. Right now it's still decked out for Christmas.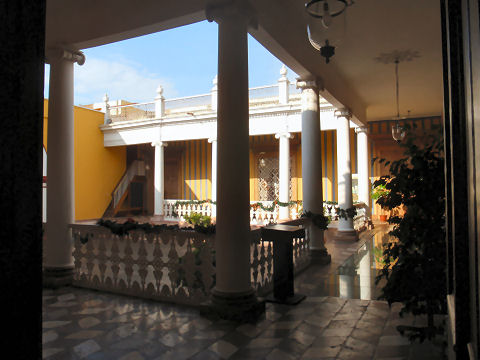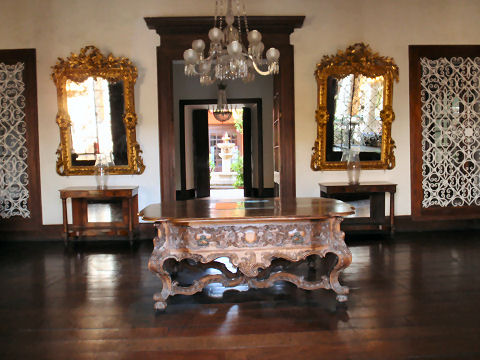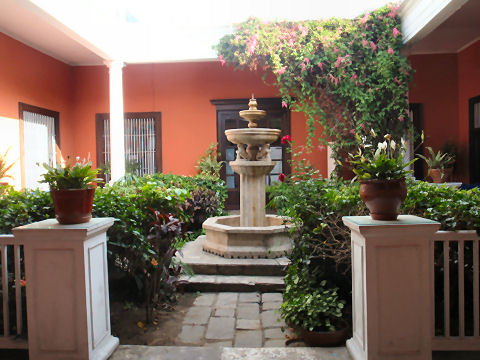 We visited the Casa de la Emancipación, now housing a branch of a bank and an exposition hall which currently has a photography exhibition going on. But some of the rooms and the rear garden are still maintained as museum pieces.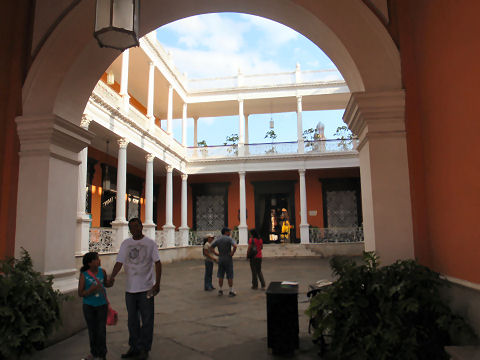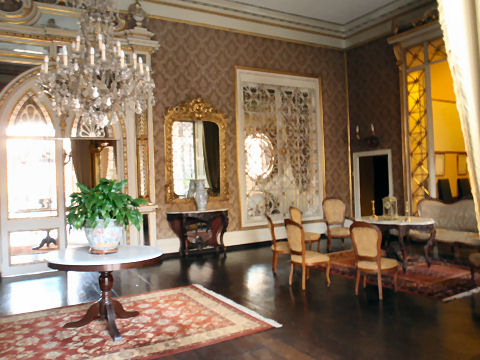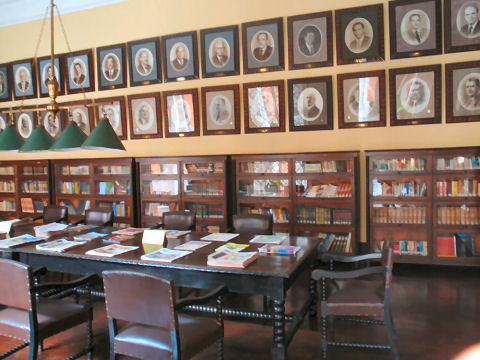 The Palacio Iturregui, another former single family home, is now home to a private club, though at times when there aren't events, parts of it, like the courtyard, library, and main sitting room, can be looked at, under the watchful eyes of the guard.