After lunch, a short visit to the nearby sculpture park – an outdoor area with about three dozen contemporary art sculptures. Long term readers know I'm not often a fan of modern art, so I'll leave it to y'all to guess if I liked any of these….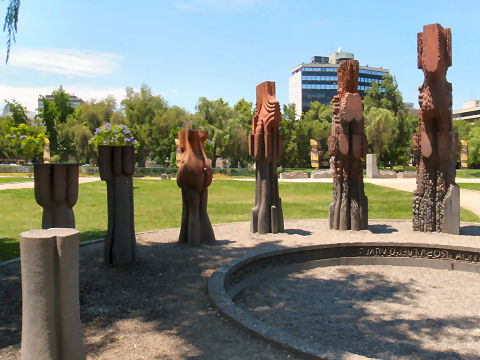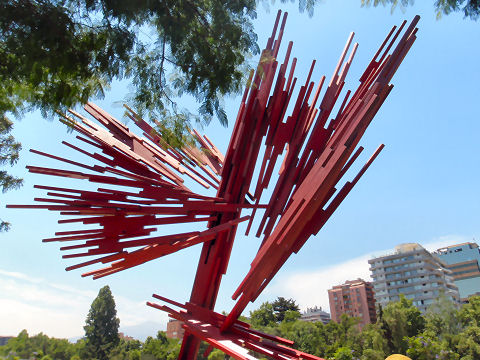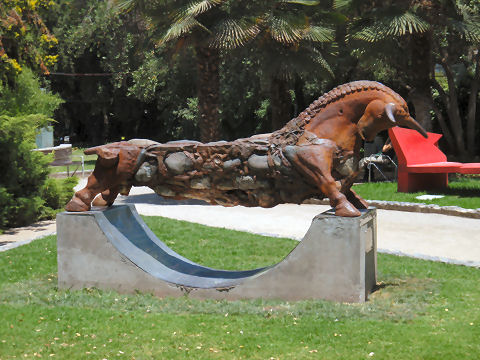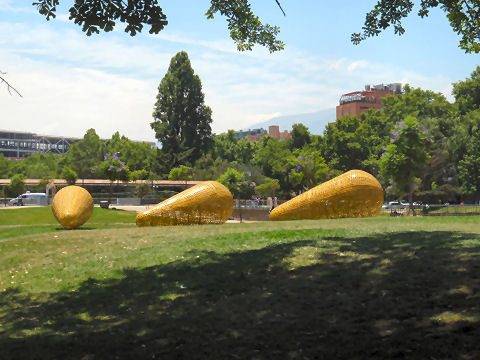 From there it was back towards the center of town and a visit to the Santa Lucia park – another that ostensibly has religious reasons for a visit, but the reality is, everyone heads straight for the observation tower on top of he hill…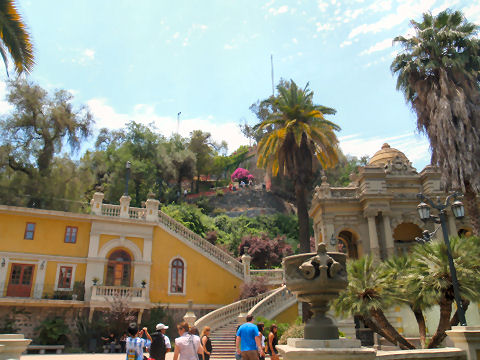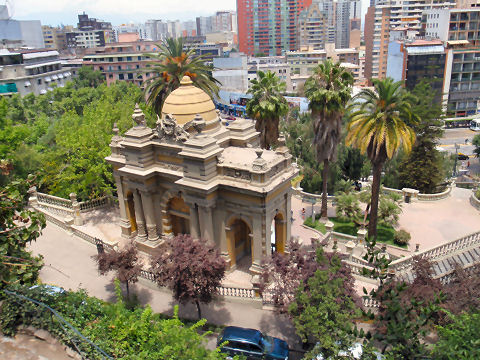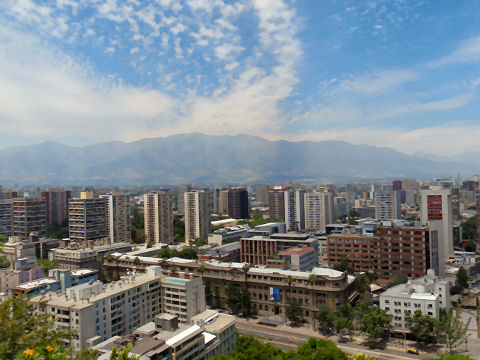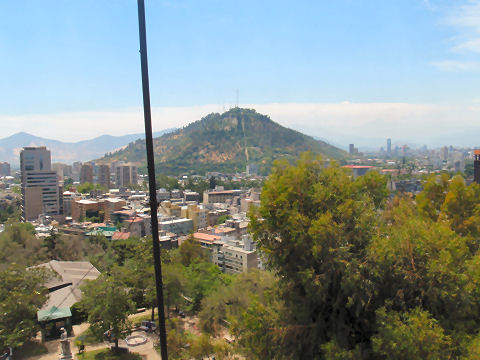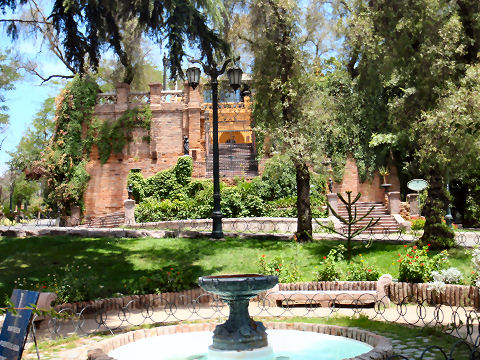 And finally off to the much touted Jofre restaurant, hidden away on a small side street of the same name, and the home of a quite talked about sort of hotshot young chef. Have to admit, wasn't impressed, nor happy – maybe it was just a Monday thing, but…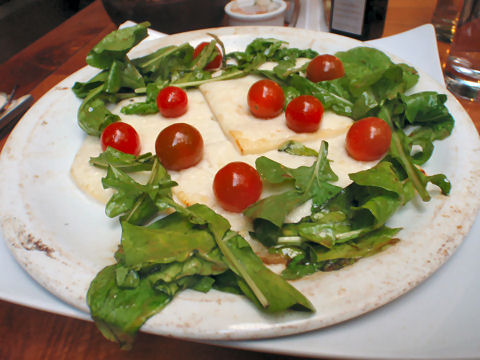 Loved the space, a converted house, with a pretty little garden on the side. Service was amiable if abrupt – another rush job, but with virtually no customers in the place (also, they opened an hour after their posted hours). The first course, a gratineed goat cheese salad – turned out to be a searingly hot plate on which they'd tossed a couple of slices of really poor quality goat cheese, some arugula leaves and cherry tomatoes and stuck it under the broiler for a minute. No seasoning, no nothing except a slight drizzle of honey on the leaves.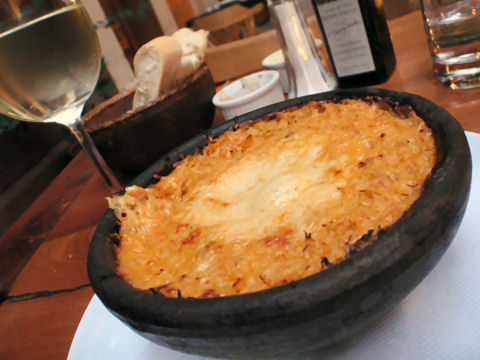 The main course, a pastel de jaiba – more or less described as a shepherd's pie made with crabmeat – was pretty much inedible. It was bitter, unseasoned, and… well, a mess. I barely ate half of it, pushed it away, the waitress, without comment, whisked it off the table and dropped the check without asking about dessert. Oh, and instead of a wine list, they have "whatever bottles we happen to have around that salesmen have dropped off". Which means they really don't care about their wine with food, it's just about making money off of free bottles. Not recommended. Thankfully, as you'll see in the next posts, the rest of my food experiences were far better.
Posts may be a bit sporadic, we're traveling around northern Peru and don't always have wi-fi access….