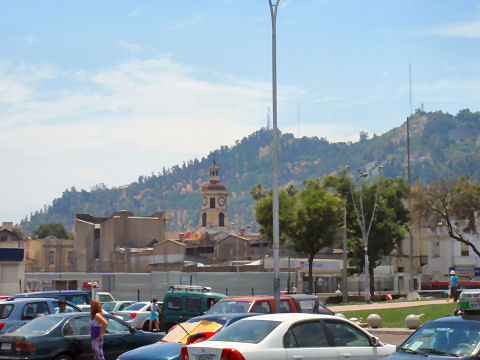 From the mercado, one can see a huge hill rising off to the northeast. It appears to be a bit of a hike, and it is, but it was my goal for the afternoon, the Parque Metropolitano.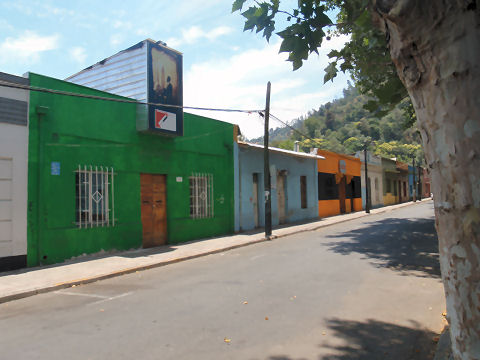 First, it required a wander through Barrio Patronato, a community that, reminds me in many ways of the East Village of 20 years ago – a mix of places that have been there forever and new, trendy shops. "Ethnic" restaurants, in particular, a concentration of Korean dining spots, abound, also jazz clubs, dance halls, a magic theater, bars, pubs, watering holes. It's also a bit of a garment district, with shops specializing in all sorts of textiles, threads, and clothing. And, being Sunday afternoon, it was all pretty much closed up.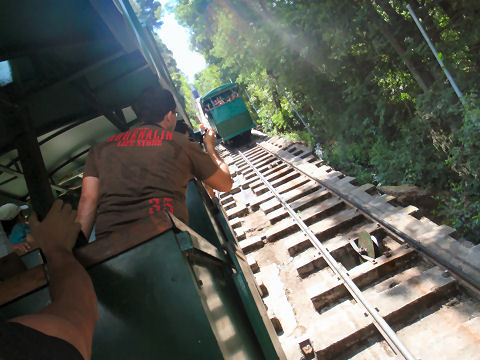 This barrio gives way to the Bellavista area, the up and coming, or gentrifying 'hood that everyone's talking about. I more or less just skirted that area on this part of my wander, and headed straight into the park, where there are swimming pools and a zoo, and pathways to take, and, the funicular, a steep cable car setup that heads up to the very top.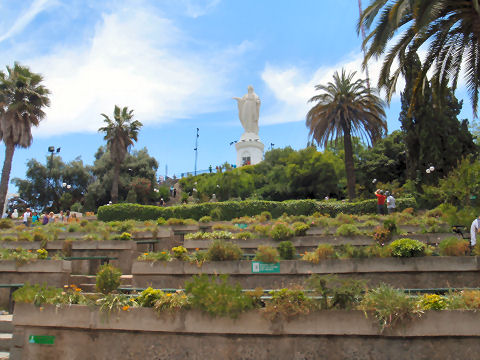 Now, in theory, everyone's goal is this little oasis of catholic prayer, the statue of the virgin and various gardens and grottos surrounding her…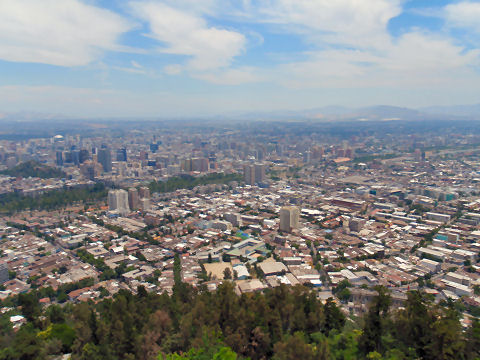 But, I can tell you that very few people were looking at her, other than, perhaps a cursory and obligatory crossing and genuflection. They're here for what I was here for, the view out over the city.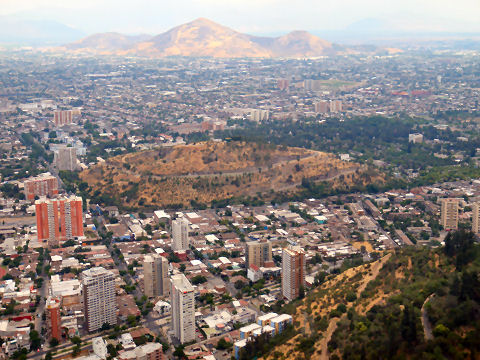 And, a pretty spectacular view it is, no?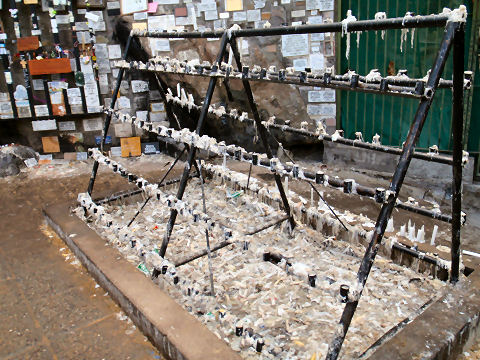 Where candles go to die….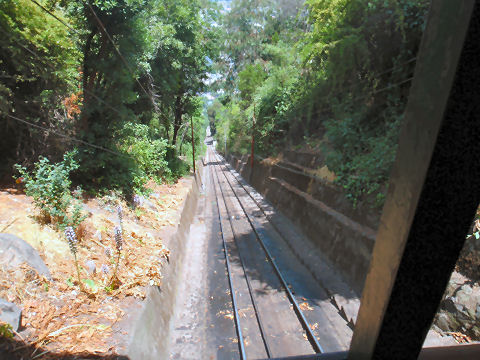 And, starting the descent back down. One can also walk, and it would likely be very pleasant, but also time consuming, and I wanted to explore more of the city rather than the park.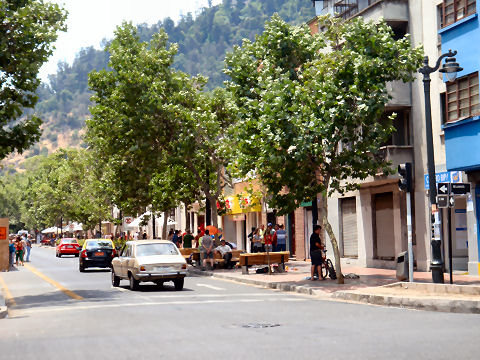 The main thoroughfare leading out of the park is Pio Nono, and it's just lined with cafes and bars, all doing brisk business. It's a spot for cheap, casual food – mostly sandwiches of one sort or another – the three "classics" here, hot dogs aside, are the lomito, a fresh ham sandwich, dripping with gravy, either prepared italiano, with the green, white and red theme of avocado, mayo and tomato, or completo, which seems to be sauerkraut and some sort of red sauce; the barros luco, which is basically a cheesesteak; and, the chacarero, thinly sliced roasted beef topped with tomato, green beans and green chilies.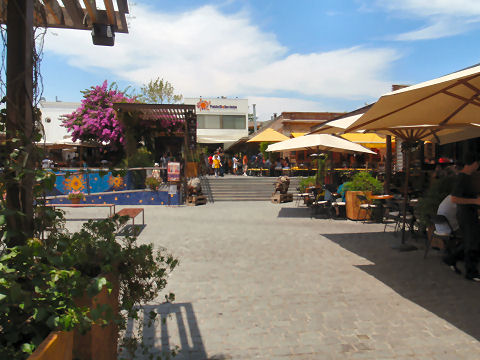 Along Pio Nono I ran across the new Patio Bellavista, a multilevel shopping and dining space that seems to be where the yuppie set hangs, as well as tourists looking for more upscale souvenirs.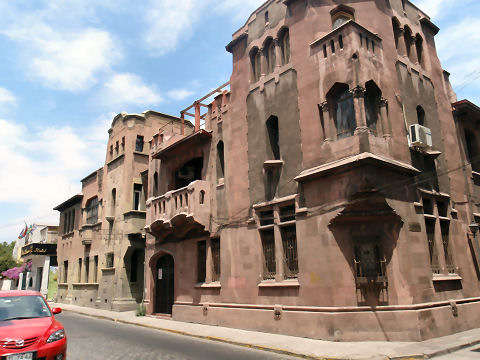 Somewhere, just outside of Bellavista, as I headed west, I ran across this building, which I simply liked.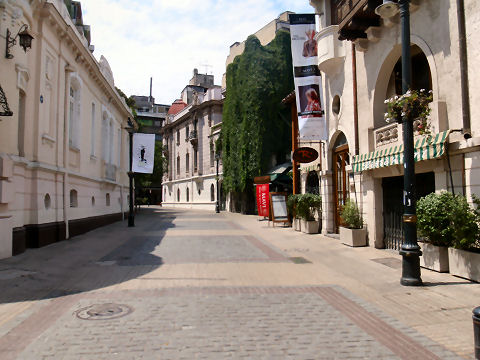 And ran across another of those little enclave type barrios, this one called Lastarria, it was built between 1916 and 1921, according to my trusty guide – at one time home to some sort of nitrate baron and the US embassy, among others, it is now a "barrio cultural", with little community theaters and galleries, and casual eateries. Speaking of which, time to head back to the hostel, freshen up, relax a bit, and head out to eat….