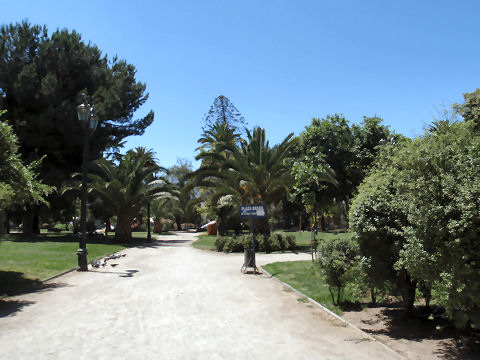 Out for a late morning wander to check out the surroundings of the hostel, as well as on towards the Estacion Central, the 1897 train station that was actually built in Paris to a design by Gustave Eiffel, the guy who designed that tower, and shipped over to Santiago piece by piece – wish I'd known that before going, as I didn't actually go into the station and look around, just the ancillary buildings around it, which are apparently of similar design but have been converted into a not very interesting shopping mall.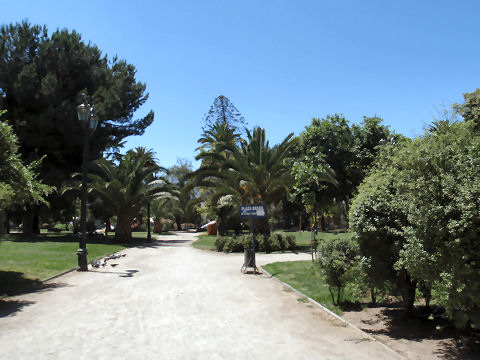 The pretty Plaza Brasil, just a couple of blocks from where I'm staying, and the core of the neighborhood.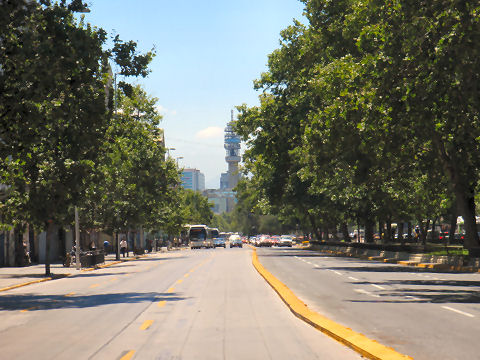 The main streets are clean, well-kept, wide, and tree-lined. This is Av. O'Higgins, also, I gather, or formerly, known as Av. Alameda.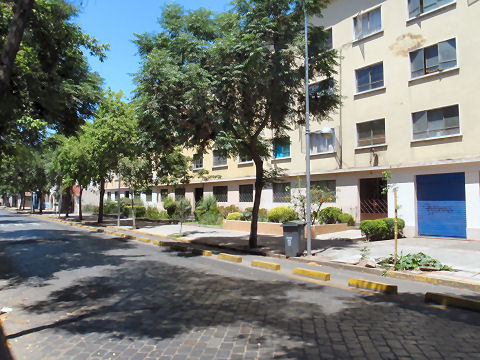 Even on the side streets, this one of cobblestone, quite common, there are things that you don't see in BA, like public trash containers and bike lanes….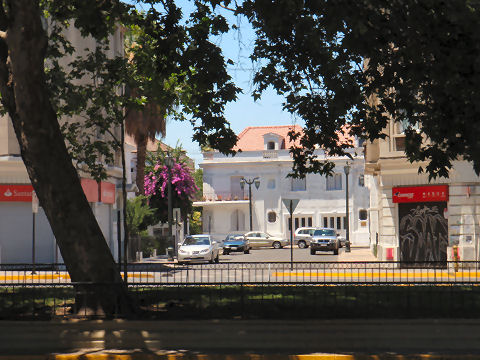 It seemed like everywhere I turned there were these pretty little (and some not so pretty) cul-de-sacs, fitting in things anywhere they can.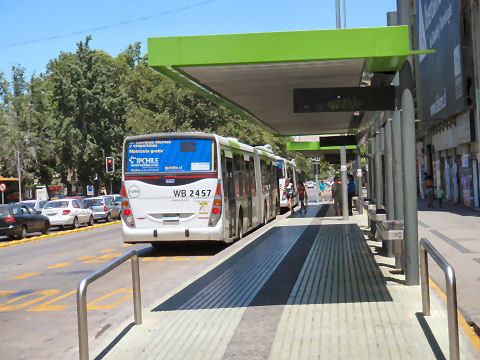 After BA's barely visible and often unmarked bus stops, these really stand-out. Even nicer, come to think of it, than NYC's.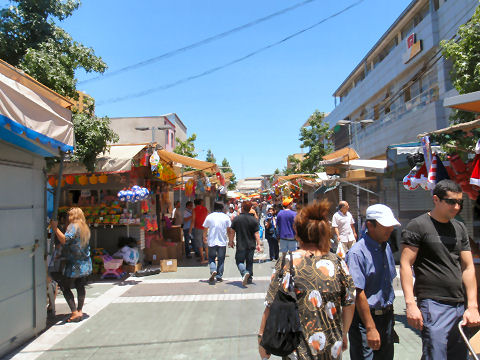 As I got closer to the central station, street markets became ubiquitous.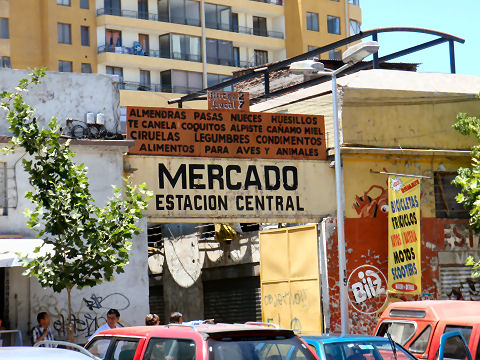 Directly across from the central station, the Mercado Estacion Central…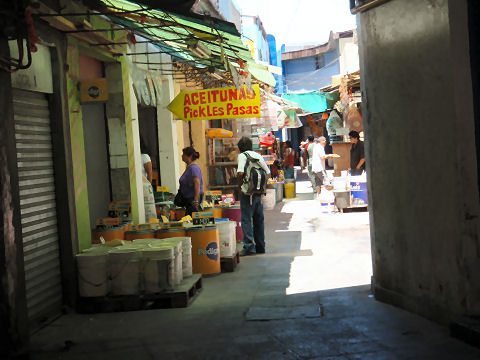 …which promised to be interest…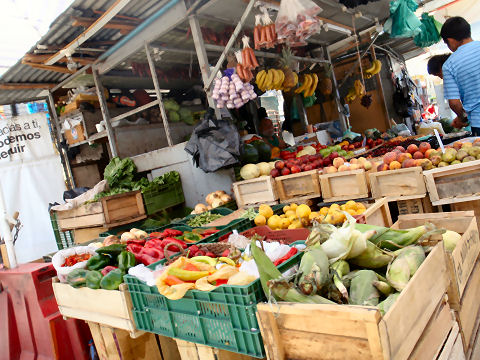 …and, not unexpectedly had its share of fresh fruit and vegetable stands…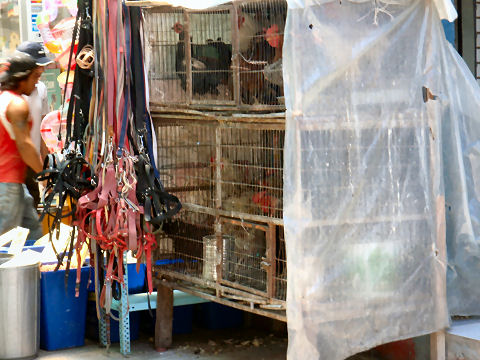 …but is, primarily, a live poultry market…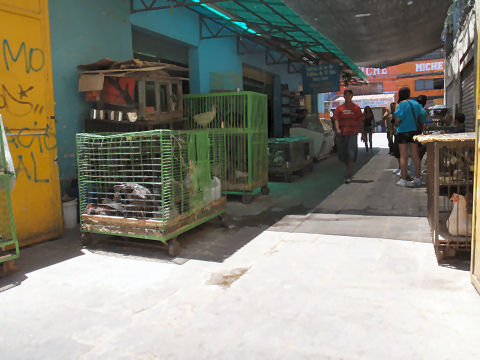 …with everything from baby chickens to adult ones, ducks, geese, turkeys, pheasant, peacocks (yes, peacocks), and rabbits.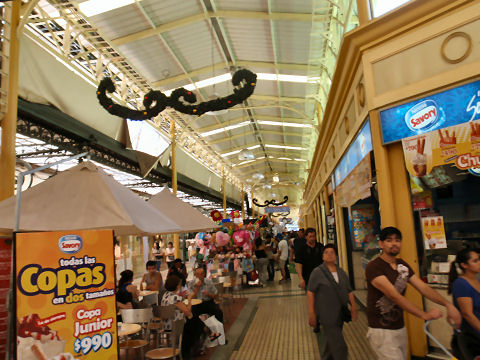 Quite a contrast from across the street in the station buildings with the shopping mall packed full of t-shirt and souvenir shops.