"No matter how good the entree is, the entire dinner falls apart if the side dishes don't add up."

– Anne Braly, Chattanooga Times Free Press
Buenos Aires – Just the roundup on this week's classes – our Color Palate of Italy session 5 came off without a hitch and with a quartet of i contorni, or side dishes – deep fried fennel with a pistachio and pecorino breading, slow cooked endive with garlic and basil, roasted peppers bathed in a traditional anchovy and garlic bagna cauda, and the sweet and sour eggplant stylings of a classic Sicilian caponata. Full pix, as each week, on my Flickr page.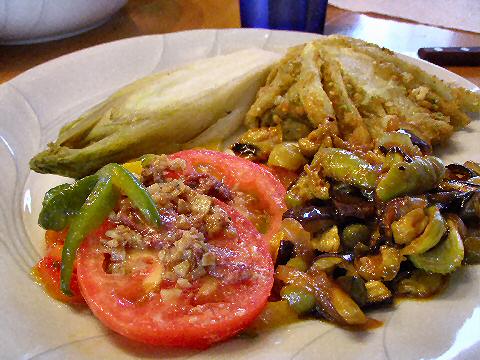 And, in my own studies, Brazilian cooking this week covered acarajé com vatapá and bobó de camarão.