"…a man that can't quickly throw together a meal is always going to be dependent on someone else to feed him, be that his wife, girlfriend, or McDonald's. Dependency is not an admirable trait in a man. You don't want to be the guy that has to turn to frozen pizzas just because your finer half decided to have Cosmos with the ladies."

– Scott Kustes, guest blogger on The Art of Manliness
Buenos Aires – I know I don't really have to convince anyone reading this blog that it's worth learning how to cook something… well. Or maybe I do. I know I don't need any convincing, and as long time readers know, I'm always up for learning and/or teaching something new.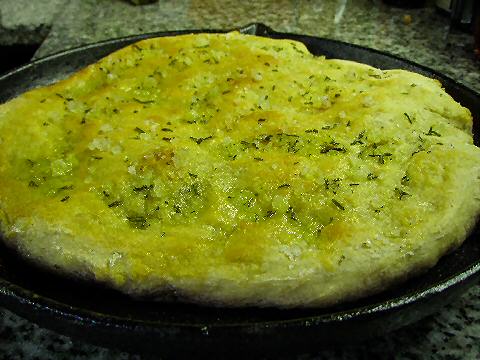 The first session of class number three in our Color Palate of Italy program came off without a hitch – well, only one person showed up for the class, but hey, we had a good time! The class session was on pizza and related dishes – we made a grilled pizza topped with radiccheta and parmigiano, a traditional style Sicilian pizza with pecorino and anchovies, a rosemary and sea salt topped foccacia, and a piadina filled with sauteed vegetables drizzled with a tomato vinaigrette. More photos here.
Now, you know I'm not standing around doing nothing in between classes. I made arrangements with a local Brazilian chef to spend some time with him in his home kitchen, learning a few of the secrets of Brazilian cuisine. While I'm not going to reveal any of his recipes, as he plans to be offering public classes in the near future (more details when they're available), I'm happy to share a few photos of what we made.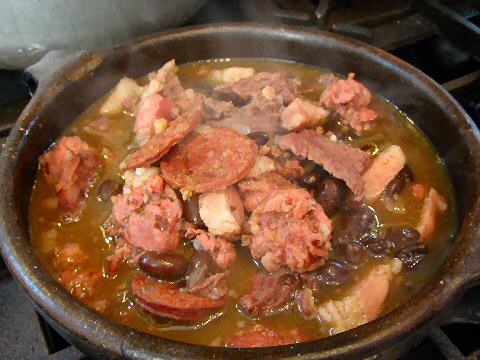 We started off with a couple of bean based dishes, beans being quite important in Brazilian cooking. First up, a feijoada, the national dish of Brazil. You might remember my first attempt at the dish – let's just say that while I may have been in the ballpark, it's likely I was in the back of the bleachers….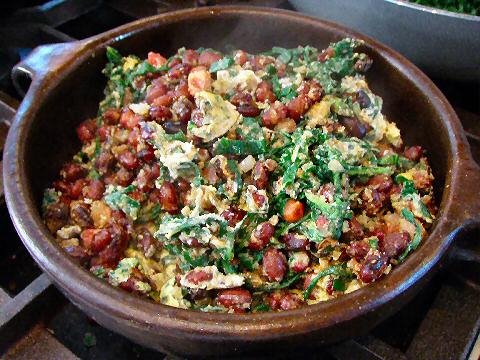 Henry and I had tried this dish at a Brazilian restaurant here that's now closed, feijao de tropeira, sort of a bean and greens scramble, accompanied if you like by a fried banana. While I noted that I wasn't wowed by the dish when we had it, I loved this one, and it's oh, so simple… really.
On to other classes – I had a request for a "basics of local cooking" class – a one session look at empanadas, locro, and chimichurri – what could be better than all that? I've currently got one class scheduled with spaces available (as of posting this anyway), but am open to repeating it on another day and time.