"Life is a combination of magic and pasta."

– Federico Fellini, film director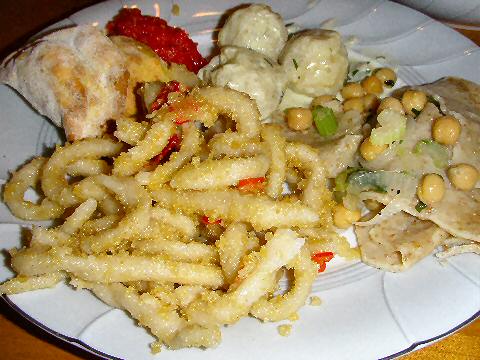 Buenos Aires – Session two of our Color Palate of Italy course went off with no major hitches yesterday – a bit of carbo-loading as we made four different kinds of fresh pasta – semolina pici, egg-based baked agnolotti, whole wheat langanelli, and baked potato gnocchi. Just a bit of carbo-loading…. Photos added to my Flickr site.