"I am–fanatically, unapologetically–a placeist. This makes me a virtual thought-criminal in an age of global homogeneity. 'Placeism' might be defined in the criminal code as the unreasoned love of a particular place, be it a neighborhood, village, city, or even state. Placeists insist that residents of real places have histories, customs, accents, and concerns that are irreducibly different that those of other places."

– Bill Kauffman, author, Dispatches From the Muckdog Gazette
New York City – When you live in the "core" of Manhattan, i.e., roughly somewhere between, say, Houston Street and maybe 84th or 96th Street at the most, it's easy to forget that New York is not all tall buildings, apartment buildings, concrete, glass, and steel, with the occasional museum piece of a historical building. My first experience of the city was back in early 1982 when I drove in for an interview at Long Island University's downtown Brooklyn campus – my first stop, however, the apartment of a great-aunt who lived in Washington Heights in a beautiful old apartment building right off of Fort Tryon Park. I stayed there for a couple of days to get a sense of the city (that was the theory, in practice, two days in New York for a small town midwestern boy did nothing but leave a swirl of confusing impressions), and then returned when I came back for graduate school, to stay there for a week or two while looking for my own apartment (ending up, at that time, in Bay Ridge, the far reaches of Brooklyn).
While she was still alive I made it back to the neighborhood reasonably regularly, though, unfortunately, that was not to be for a long period of time, and after she passed on, I think over the course of the next twenty some years the only time I got to the area was in the course of Sunday bike rides with a good friend – we used to circle Manhattan in the afternoon, sometimes stopping in Washington Heights for a cuban sandwich or something similar. I went to the Cloisters Museum in the park once, though, thinking about it, that may have been with my aunt back in that first year. It's a neighborhood that has two strong identities, split by both the natural feature of a deep valley between two hills, and by the manmade upper end of Broadway, which shoots up the center of that valley – to the west, where she lived, Fort Tryon Park and the old German and Russian Jewish community, since 1928 centered around Yeshiva University and several older synagogues, and to the east, Highbridge Park and a strong Caribbean, primarily Dominican, neighborhood, which at the time I rarely ventured into.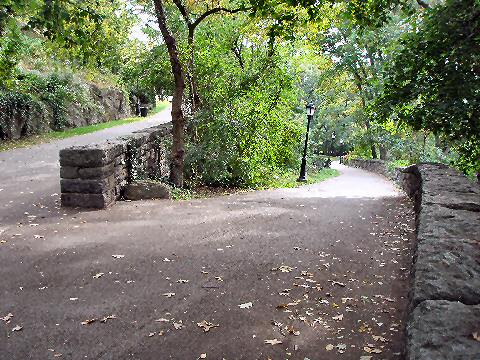 Fort Tryon Park is laid out beautifully with ramped walkways that crisscross, leading to small gardens, open green areas, the museum, and various vantage points.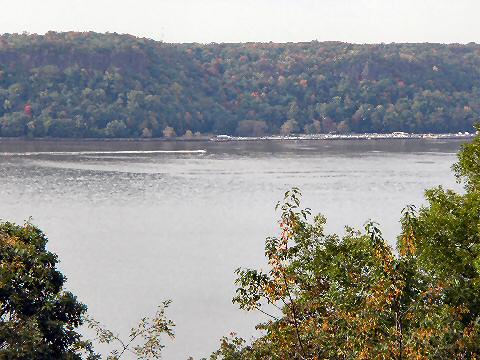 Let's face it, there are few places in Manhattan where you can have this beautiful a view of the Hudson River.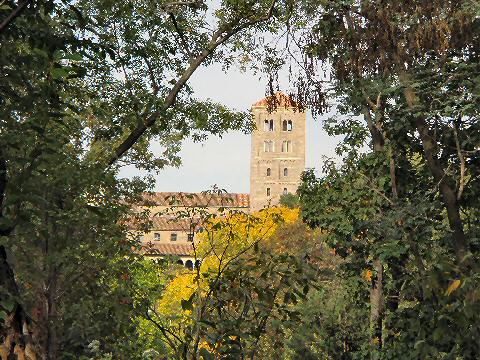 The Cloisters Museum is a long walk through the park, though well worth a visit.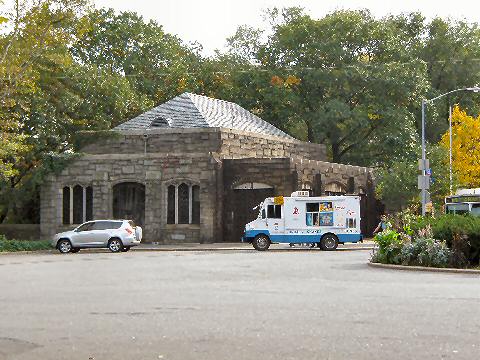 This is actually the first subway station I encountered in New York, a block or so from my aunt's apartment. The building is no longer used, and a ramp leads down to the elevator that is below it to take you down several stories to the subway.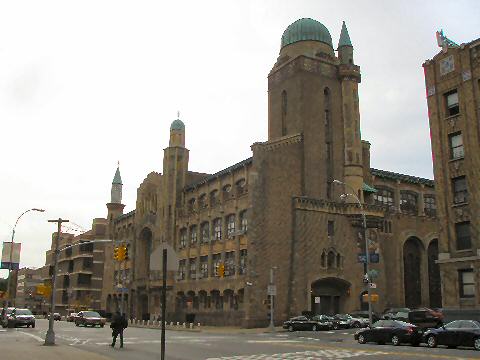 In 1928, what had been a small seminary down on Henry Street, moved uptown to the new building of Yeshiva University. A shame that the rest of the buildings now on campus are all modern design…
It's one of those architectural surprises to find in New York – the picture doesn't do it justice – every time I see it I find myself just stopped in time and place, staring.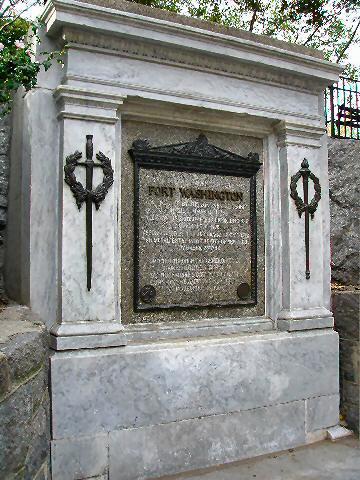 "The dedication of the memorial which marks the site of Port Washington, which was constructed by the Continental troops in the Summer of 1776, and which was taken by the British after a heroic defense on Nov. 16, 1770, took place yesterday, with appropriate religious and military exercises." – New York Times, November 17, 1901
(do those dates somehow not quite jive…?)
"SITE OF FORT WASHINGTON BATTLE TO BE SOLD AT AUCTION NEXT TUESDAY; The Cutting Up of the Bennett Estate Into Building Plots Endangers Memorial Erected to Mark the Scene of the Most Disastrous Battle Fought on Manhattan Island During the Revolution: A larger number of persons representing a greater variety of interests will watch the results of the public sale of the James Gordon Bennett property in the upper Washington Heights section on Tuesday next in the Vesey Street Salesroom by Joseph P. Day than is usual in the offering at auction of any large parcel of real estate." – New York Times, June 8, 1919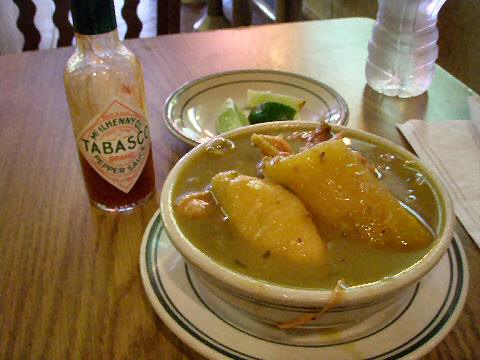 You know I didn't venture all the way uptown to snap pictures of buildings and the park, right? It was because my friend Allan, who now lives here in Buenos Aires, asserted that the best
cubano
, or Cuban sandwich, he'd ever found was while he lived in the 'hood, at
El Rey de Bistec
, on East 181st Street between St. Nicholas and Audubon Avenues. How can I resist such a strong endorsement? I started off with
sancocho
, Dominican style, which is a mildly seasoned chicken and yuca root soup, with limes and hot sauce served on the side to spike it up… you know I did. That got my appetite going. This, by the way, is the "small" or "cup" of soup… 
[Closed]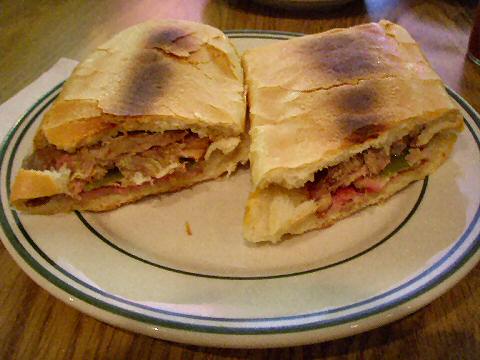 The place is really just a small lunch counter with a few tables in the back. I got the whole – everyone in the room turns and looks, all conversation stopping, at the white boy entering, and then turns back to their plates – of course, some white boys can seat themselves, look at the menu, and order what they're looking for rapid fire… in Spanish. The initially somewhat frosty waitress suddenly opened up and we had a great little chat about some of the dishes on the menu. I told her about Allan's recommendation and she promised that, indeed, it'd be the best
cubano
I ever tried. I'm going to have to give that to them, I've never had better. Oh, and the best part, given much of the rest of my Manhattan culinary adventures this time – the soup was $3.50, the sandwich $4.50, and a bottle of water, $3 – a whole $11 for a great lunch.