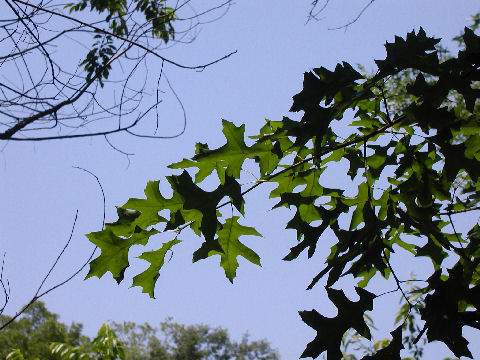 New York – I wanted to keep this a separate post from this morning's roundup and farewell to New York.
This is, simply, a thank you to all of you who have made blogging this past year rewarding and enjoyable. It feels like I've been blogging far longer than a year, but there it is in whirling electrons – my first real post from Key West. Strange how life changes in such a short time. I was in Key West looking at properties with an eye towards moving there and opening a small restaurant. I had a circle of friends there, and the backing lined up to proceed. Then, the discovery of how expensive it had gotten to do what I wanted to do. Spending a short time with Henry and deciding that staying with him in Buenos Aires was what I wanted in my life. Hurricanes lining up and smashing away at Key West, prompting all my friends to pack up and leave. Interesting how Nature lines up to validate your choices sometimes.
But back to the thank you, and, as I said, simply "Thank You." It has been a fun rollercoaster of ups and downs, exploration, eating way too much (I've put on an easy 15 pounds over the last year – time to do something about that), and sharing not only online conversations, but in person as well. I've been privileged to make new friends from all over the world as they've visited Buenos Aires and joined us in one meal or another. The site has had visits from more than 120 countries, some of which I barely knew existed a year ago. Over 1 million individual visitors have come to the site – roughly 10% of those are the automated robots, spiders, or what have you, of the internet world, and some others are folk who wander in looking for something else entirely. However, since the average visit length of the real people visiting is 427 seconds, or just over 7 minutes long, I have to assume that most folk visiting are actually taking time to read things.
A special thank you goes out to those of you who have supplemented these new friendships with financial support. Whether it was treating us to dinner, or bringing gifts, or attending the "Casa SaltShaker" dinners, hiring me for writing projects, or donating dollars to the cause via the PayPal link on the side, your contributions have made it easier to keep the blog going, explore more new venues, and relax a bit more in the financial arena. Send more and we'll never have to work again.
Actually, new things are in the works. When I get back tomorrow… okay, I may wait a day or two… we're starting by opening up Casa SaltShaker more days – the demand has been wonderful, we're enjoying it immensely, and it adds a sense of purpose to our time in Buenos Aires. The next step is to find space to open a "real" restaurant – the hard part will be to come up with a design that keeps some sense of home and communality, which seem to be the prime attractions of our dinners. After the food, of course.
Shortly it's off to the airport. I won't get into a debate of the exact scientific timing of everything, but ostensibly, between this afternoon and tomorrow morning, I will experience all four seasons, as the U.S. changes from Spring to Summer and Argentina moves from Fall to Winter; and, I will go from the longest day of the year here to the shortest day of the year there. Assuming that that has no profound effects on my psyche, I'll be back with you from the southern hemisphere in a day or so.
Thanks and Gracias once again!